Browsing articles in "TaniaQ"
Tranny Costumes! Happy Halloween from TaniaQ! Sitting thinking of the topic for this post we needed to ask! What sort of Costume do you think is a good Tranny Costume? First of all do you like trans that play dress up with sexy outfits? Or would you rather a hot trans girl just naked and in heels waiting for you when you arrive at home?
If you answered yes then your going to love TanaiQ and never get enough of her! She not only has costumes but also the most lingerie of any one tranny!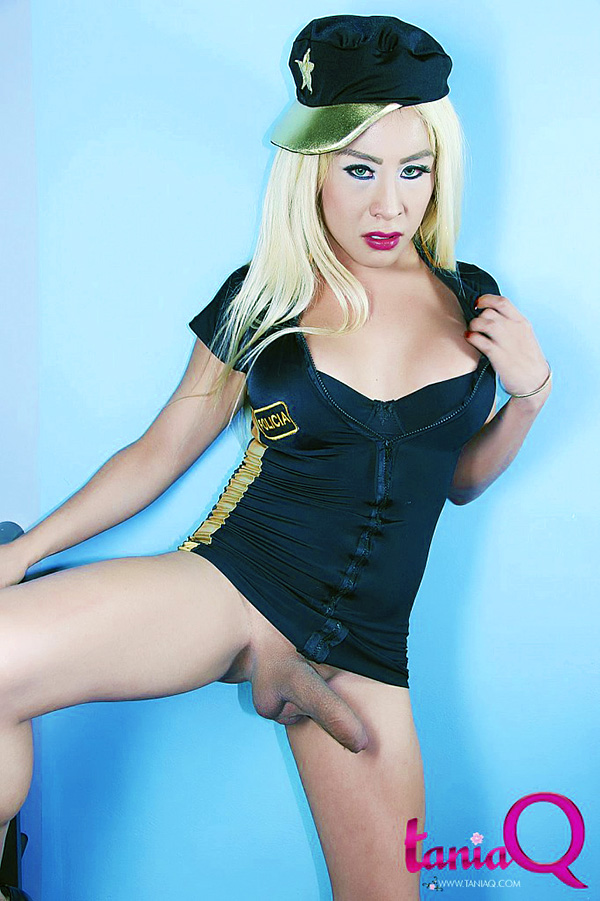 Click here to check out her members area of photos and also videos. From stripping to hardcore with other trannys and also with toys!
Or you can also check out other posts on this site by clicking here and surfing around.
Make sure to rate and also comment for Tania so she knows what you like!
Trannys in Bikinis! Take them to the beach right now! Hey Studs! My Girlfriend and I were getting ready for the beach. I walked outside to check out the day and she joined me. So we did a little photo shoot to share with you. I know most men love trannys in Bikinis, so I could not resist. Let me know what you think of the set and the video.
Most of you know I have an amazing collection of Lingerie and Bikini's. For my members I am always willing to make a video or photo set wearing what ever you like. If you happen to be in my area, maybe you can hold the camera while I get naked. Then we can Fuck!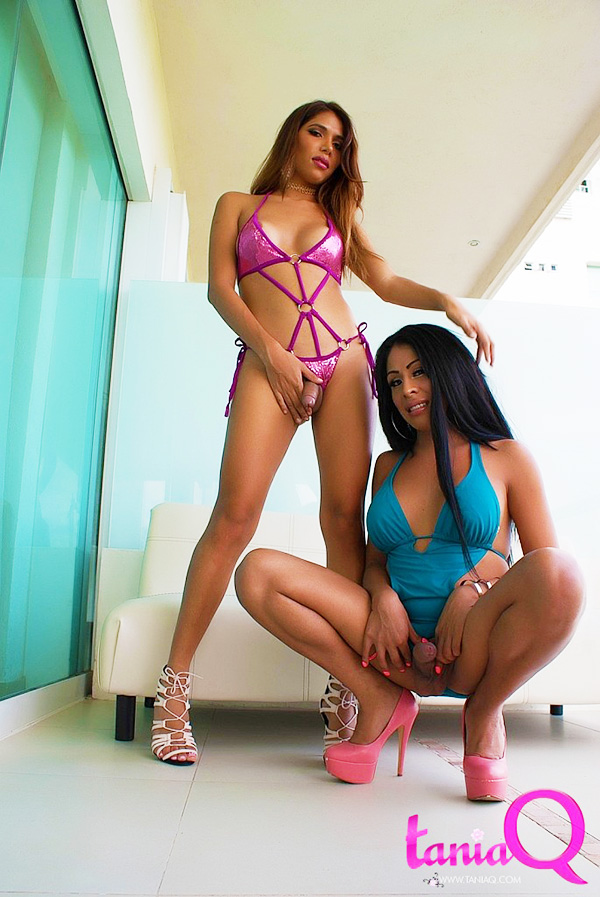 Click here right now if you want to see more of this set in the bikinis.
Otherwise you can surf a few samples here.
Halloween Tranny cock! TaniaQ is ready! Playing Dress up is one of TaniaQ's favorite things to do and Halloween means that she can really go out in public and have fun. She can also take girlfriends with her and people love it. Another thing is that Tania Q loves to show off her Halloween tranny cock! Just take a look at the photo and then log into the members area and also enjoy the movie!
Join me today and let me know what you want me to dress up as for Halloween. The sex on that night is always out of this world. I will make you cum like you can not imagine. You will literally howl at the moon!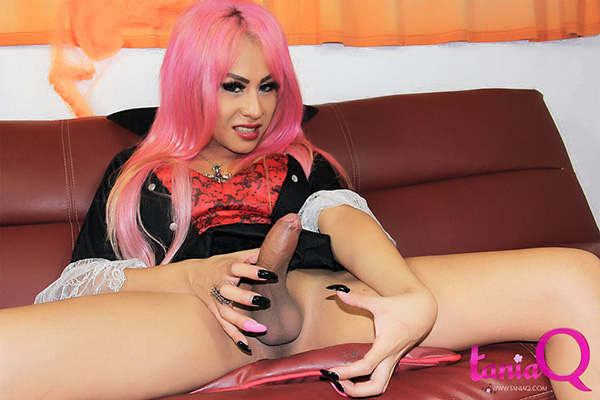 For more photos and also videos of this hung cock. Click right here!
Check out other sampels of TaniaQ here on this blog!
Dont miss out on this hung tranny that loves cosplay and also to fuck.
Spread Legs hard tranny cock and now Im ready for action! Well I am back to show you another photo of me. I found it hot and gave it an appropriate name dont you think? Spread Legs hard tranny cock is the name if the set and as you can see it matches 100%. I opened my legs and while the camera was rolling my cock got hard. Sticking straight out in the sun and wind. It was like having your hot mouth on my cock. What a treat.
Another treat for me would be to have you stroke me. Can you just imagine my hard throbbing meat stick in your hands? I can. I can feel your fingers wrapped around my rod and giving it a squeeze and stroke. Then spitting on it to lube the head so that slides in and out of your fingers with ease!!
The only other thing I needed was something to squat down on and I would have cum!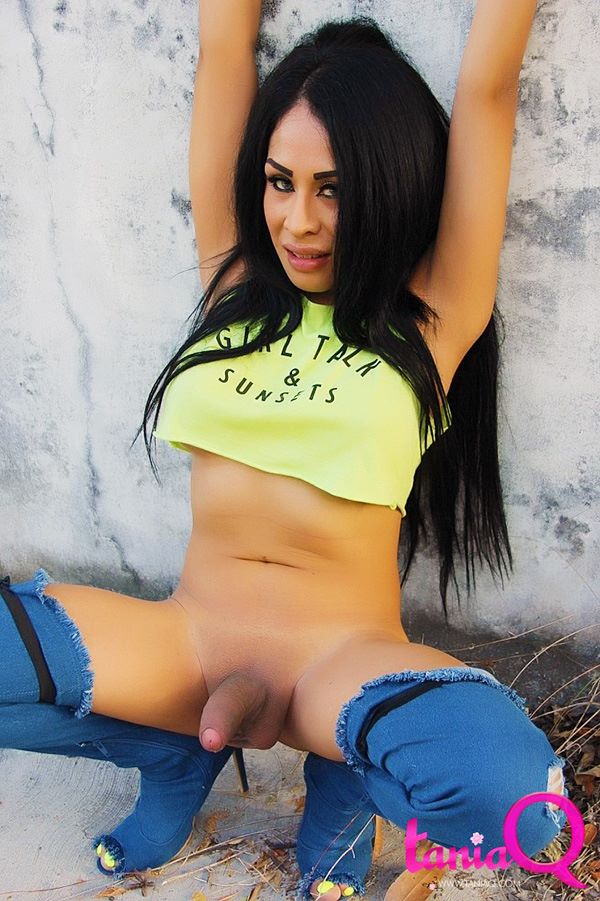 My site is filled with UltraHD photos and also videos that you will love. So join me right now. Make sure and message me and let me know if you will be visiting Mexico any time soon so we can film Together!
Furthermore if you want other samples of me, just click here!
Categories
Hot Sites to check out!