Browsing articles in "Sex toys"
Everyone loves to play with a sex toy. Especially when you are with a trans girl that you enjoy. Take for instance TaniaQ. She loves a good sex toy because when she is alone it takes the place of a man. And when she has a man naked and hard in bed its an addition to the wild time that she wants to have. Just think of all the things that she and you can do with that toy. Yeah now you are getting some hot ideas in the back of your mind. So why dont you tell us about them? We would love to know so that we can share them with TaniaQ.
Just take a look at the photo below of Tania as she poses with one of her toys. What ideas come to mind with this? What would you use that toy to do once you got her naked. Would you have her laying on her back like in this photo? This of course would not only thrust her tits into the air but her cock would be standing up hard and waiting for attention.
Or would you lay her face down with her hips propped up a little on a pillow? That way her love hole is open and ready for anything that you do. Using the dildo to work her ass, or you can lube your cock and slip it right in. What do you prefer?
Click on the image below to check out more of this set and to see what she does with that sex toy!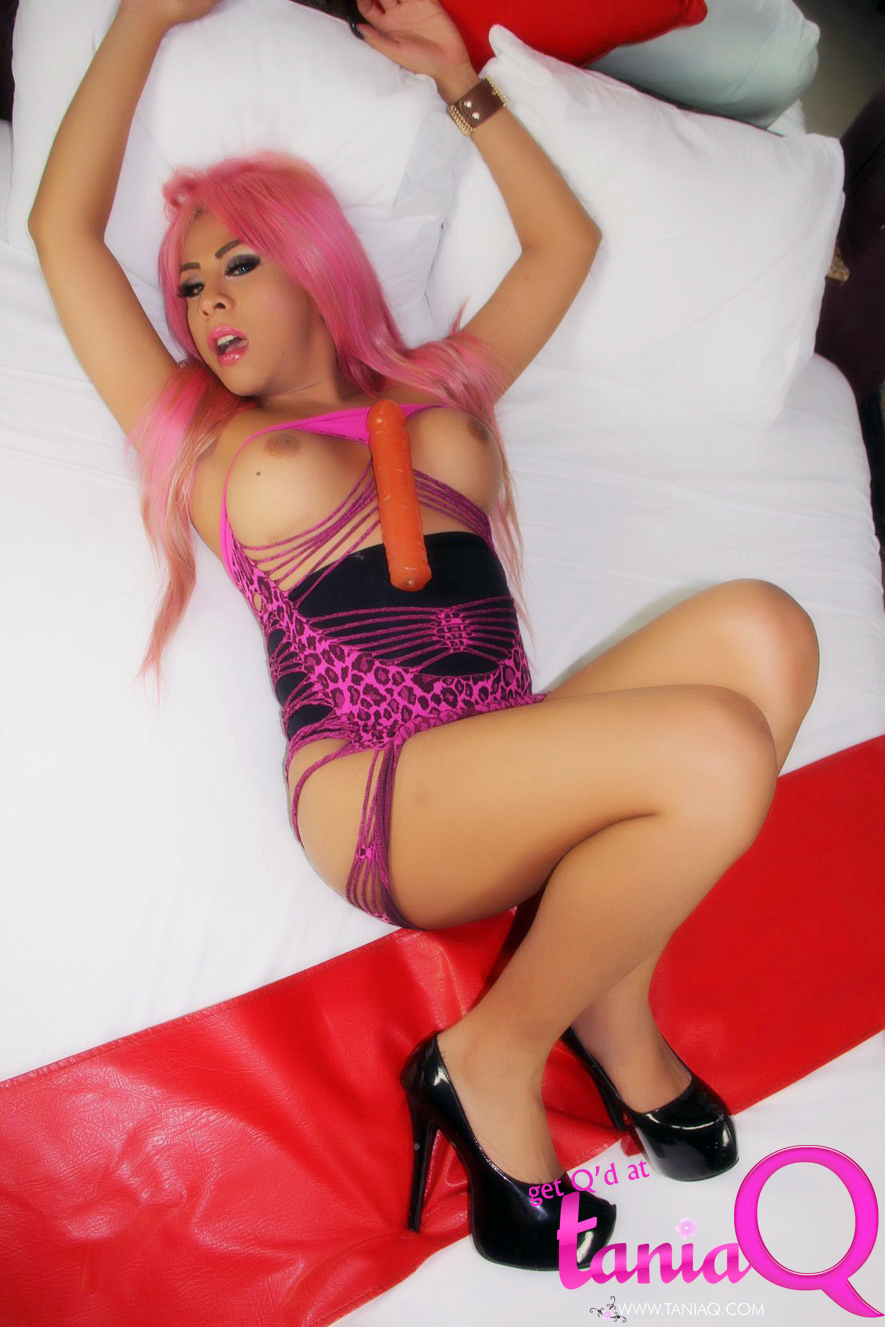 Anal Toy! How big do you like them? So, I am TaniaQ the babe that makes this blog. This site is used for my promotional photos. I love to show them off and need to know what all you want to see. I also want some comments form you. So let go of your cock with 1 hand and make sure to comment here on this site. If its text like ( jheiwjfbjdsb fh ) I will understand. 🙂
First of all. For those of you that do not know me, I am TaniaQ a Mexican Tranny and also a working girl. However with your help on my site I wont be working any more, just filming videos with you. So take a minute to look around here at this site and then check out the members area of my other and official site!
I think maybe your going to love it. All the content was shot in UltraHD! Well almost all of it. Some I shot with a smaller camera to grab some POV action! Check it out today and dont miss any of my updates.
Because I like to please you I want to know what you like in an anal toy! Personally I love a combination of fat and long. But thats only for when Im alone and also masturbating. For cock instead of an anal toy I will take it anyway I can. As long as its Hot with blood and hard!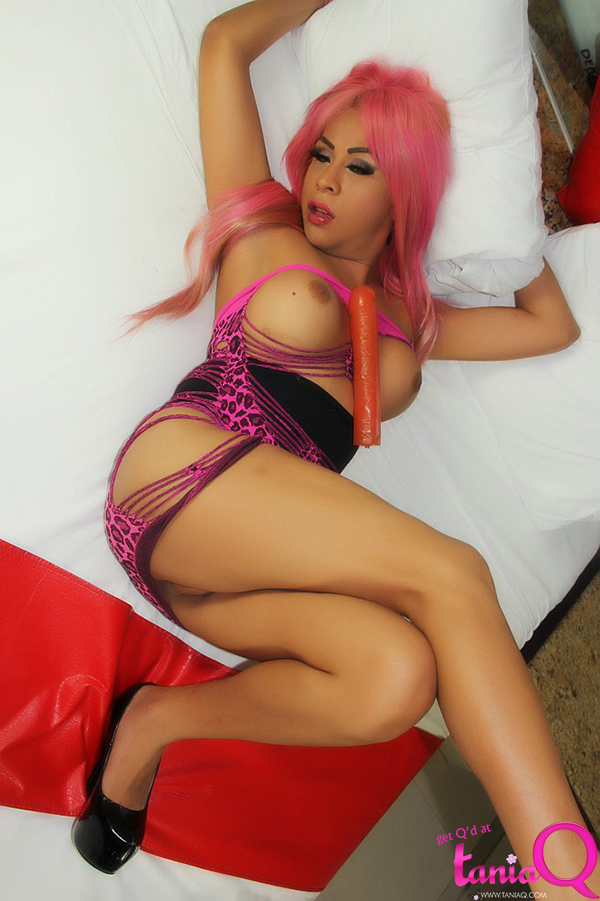 So take a look at the anal toy I have in this photo. If you have one similar maybe we can play together on video. That would be so amazing. I would love to do a video like that for my members area!
Take a few minutes right now to write to me and let me know what you think about my photos and videos. I will reply back as soon as I can. Also drop me some messages in my members area so I can reply there more privately!
Hot Sites to check out!
Categories