Browsing articles in "Cock"
Trans Lesbians.
Yes guys I do actually swing that way. I can go full lesbian any time. Trans Lesbians that is. I do so love a girl with a nice set of tits and a big hard cock. Not always but some times. The raven haired beauty in the photo below with me is Natalia. She has been my friend for a few years and I always wanted to fuck her. When I started my website I messaged her and asked her to pose for it and of course with me. This turned into some hot Trans Lesbians sex and I was in heaven.
Click on the image below to see more right now and get off with me.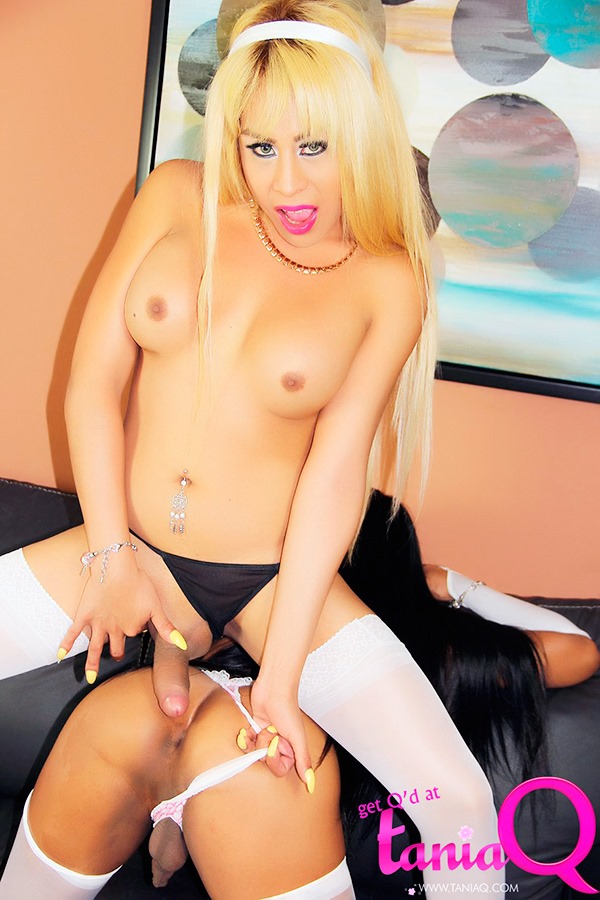 The video that we made after these photos was pretty hot. Natalia has a nice thick cock and it was very hard. The odd thing is I dont know if she was hard for me or the camera guy! But she had a lot of fun and on the way home wanted to know when we would shoot again as well as if I wanted to go out on a date with her.
Click here to see and read more about me and Natalia.
Otherwise I also have some sample photos and video clips right here on the site. So take a look at my hard cock!
Tranny Boots on long tranny legs! Check out TaniaQ's Tranny boots! They make her legs look longer and tighter and they bring attention to that swinging cock. And TaniaQ has a nice cock on her that is well worth paying attention to. When you hook up with a tranny girl like Tania. Make sure to pay attention to the things that turn her on!
Also, do you like the look of boots on a woman? Most men do and they always want more. So take a look at this set and come and see more of it. These photos are only in her members area.
Click here now and see the rest of this set!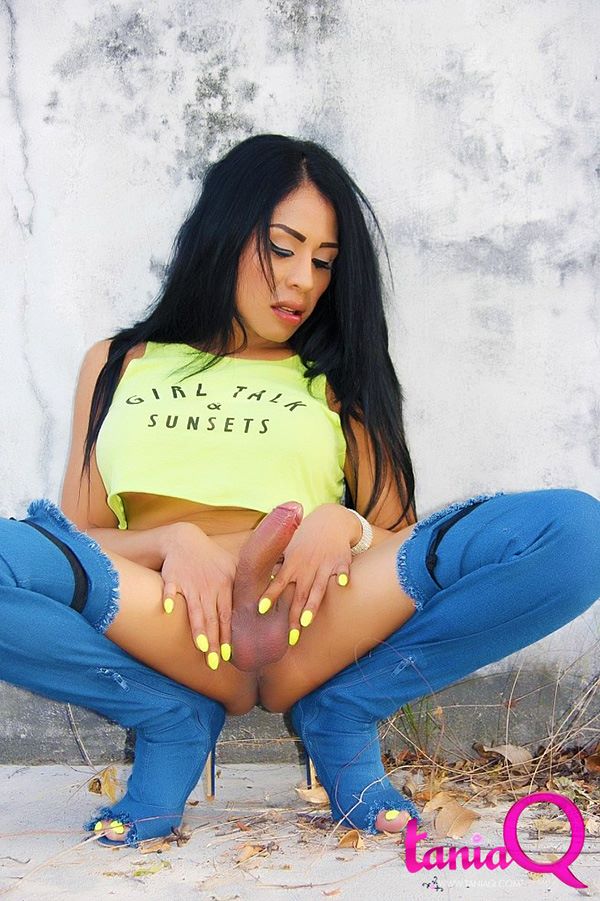 For more of this set, you need to click now.
Also you can rate and comment on the sets in her members area and also on this site.
Masturbating Outdoors with TaniaQ! Check this photo out. And yes this is a part of a photo set that can be found only in the members area of TaniaQ's site. She is once again Masturbating outdoors and wanted you to watch. So take a look at this photo and then find one of the text links below and click. Also remember that TaniaQ is available to film with and also hook up with. Do not miss this chance to see more of her and that thick and hard cock. Watch her stroke it everywhere she goes!
Click here to join the website right now and prove to TaniaQ what a fan you are!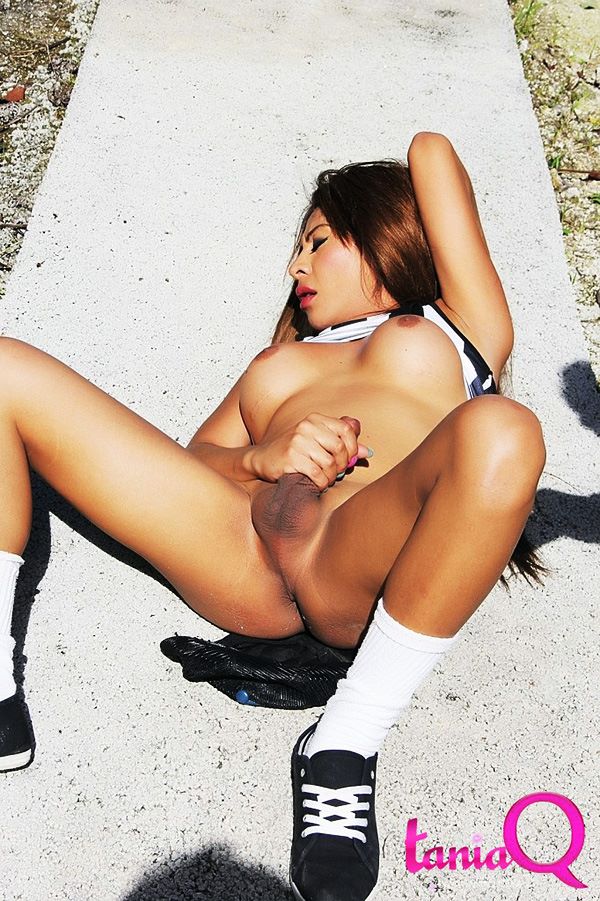 Another thing that you might want to consider about Tania. She is both active and also passive and that makes her a lot more fun than some of the other girls.
Click here to check out other samples on this site.
Tranny tits!
And notice a whole lot more in this photo! This of course is the amazing TaniaQ and she has her perfect tranny tits exposed once again. Did you also note that she is outdoors? Yep and that's her juicy cock hanging down! Can you imagine walking or driving by the location and seeing Tania pose like this for the camera? How hot would that be? What would you do?
For those of you who do not know! This is TaniaQ! She is the amazing Mexican tranny babe that keeps popping up all over the internet. If you have to ask yourself why then you have not looked. With Round tits and also a thick cock she is perfect and horny as hell. Tania is also always on the lookout for some fun. So if you are in her area make sure to say hello and maybe you can star in a video with her.
Click here to join TaniaQ right now and have some fun with her!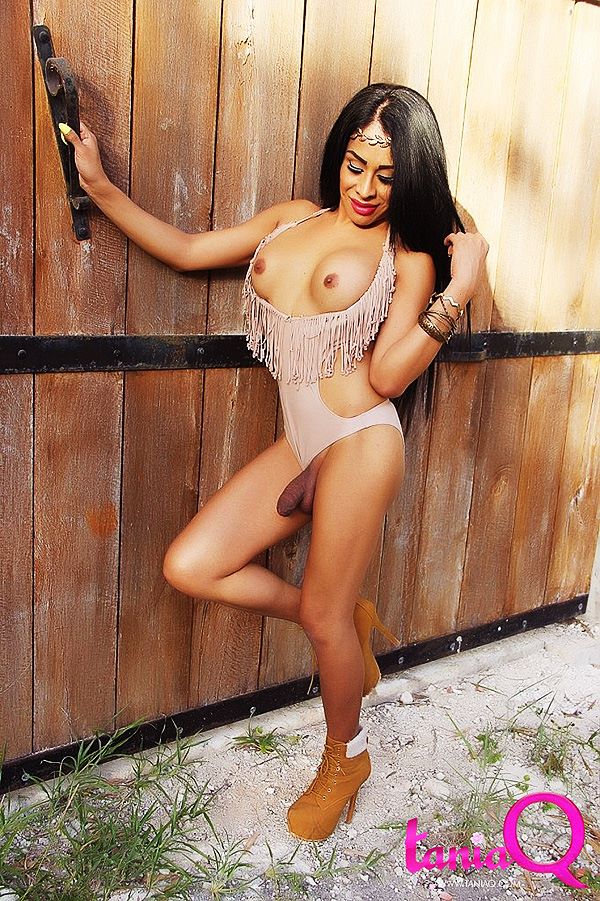 Do not forget to play with those amazing tits as soon as you can get them into your hands.
Further more if you want to see other samples of TaniaQ, just click around here on this site.
Categories
Hot Sites to check out!