Browsing articles in "Cock"
Now I am sure we have talked about this topic before. However, when I saw this photo and the set it is in, I just had to share with you once again. Spread tranny legs are such an invitation to a lot of people and most of you do not really know about it. Trans girls usually have to be more careful about how they sit. As well as what they wear in public. After all they need to rely on their panties keeping their cock tucked back an in place. Most of the trans girls that is. Some are different.
Take a look at this photo of these Spread tranny legs. Yes that is TaniaQ and she is showing off another one of her sexy outfits. But the super hot thing about this is, that she actually will wear this to a club in public. Not just the high heels, stockings and short skirt and short top. But also those lace panties. And whats so hot about those panties? Well they are not the kind that can control her cock. That means if she gets hard her cock will either pop out or rip them open.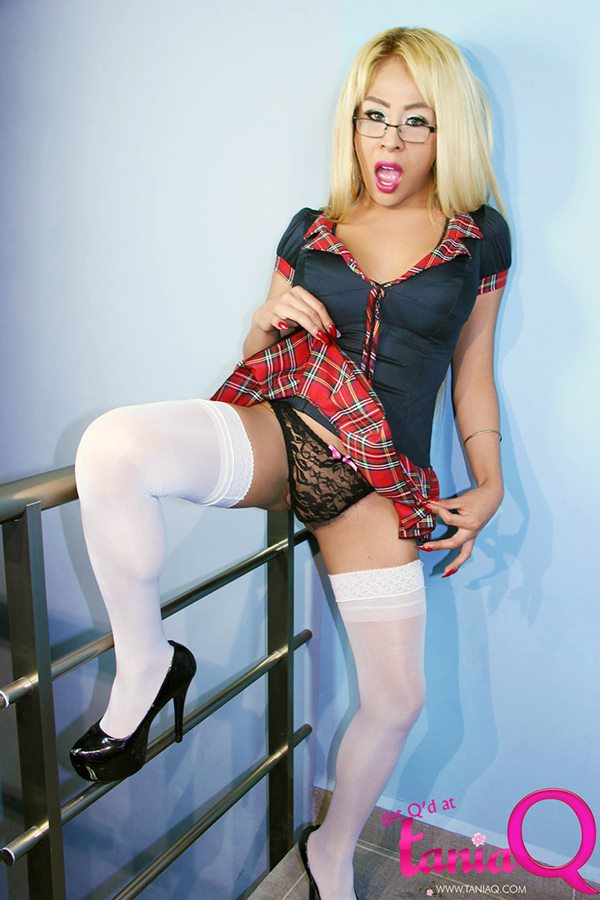 Now one of the hottest things about these spread tranny legs. Is simply that TaniaQ will do this in a public place if enough people want to get hot and have some fun.
Everyone and I do mean everyone loves a hard cock trans. There is nothing more disappointing than a trans girl that can not get an erection. So today I present you with a hot photo of our favorite Hardcock trans. Yes that means we are going to share a photo of TaniaQ showing off her hard cock. I know its rare that we do this. The turth is, this site helps Tania reach out to new potential members and that means that she needs to tease most of them. Then if they get hot enough they buy a membership and that is how she earns a living. So even if you know of her and about her its time to become her fan. Get your membership and support Tania so she keeps recording for her website.
As you can see she is a hot hard cock trans and looks amazing showing off her body. From her firm tits to her big cock and her tight little tranny ass. This hard cock trans girl has it all and wants you to take her and do with her what you want. You and flip her around like the fuck puppet she is and work every wet hole she has. And if its not wet, use lube! She loves to fuck and get fucked nice and hard.
Click on the image below to get your membership to her website right now!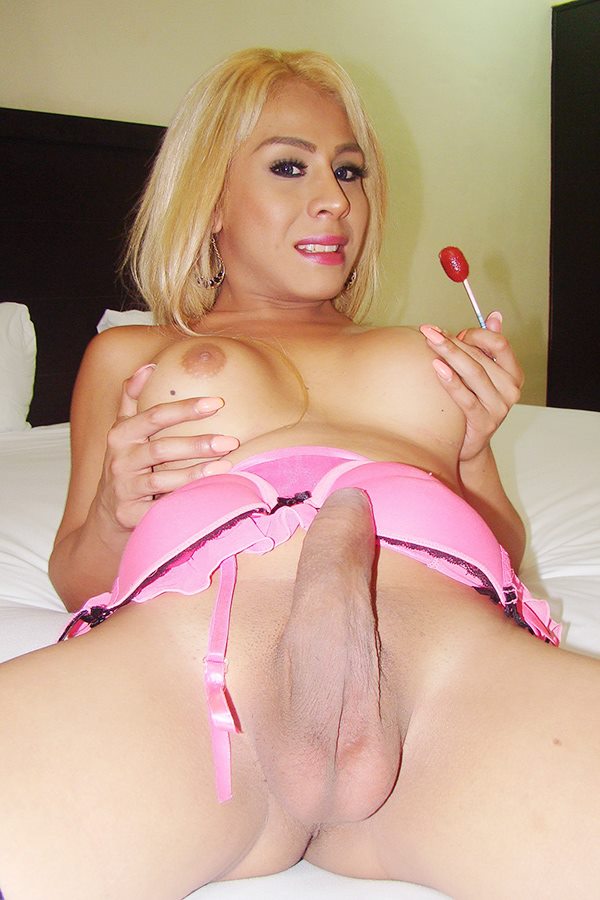 What to know one of the hottest things about looking at photos of a spread legs trans girl? Its simple and in this photo quite obvious. You know she is packing some heat between those thighs.
In fact in this photo below of TaniaQ our spread legs trans, you can quite clearly see her bulge and it looks oh so tempting. And I mean super hot. Can you just imagine being able to trace your fingers over her shorts? Caressing her cock as it throbs below the silk of the shorts? Watching it grow stiff as you touch her big firm tits and play with her ass. Then pulling that cock out the bottom of her shorts and caressing the head as it drips precum!
Getting to enjoy photos or videos of a spread legs trans girl is always hot. You are getting to enjoy her without all the other issues that can be involved. And you are also getting the chance to get off with her and at no risk at all. And that is another turn on about TaniaQ. She wants you to cum as hard as you can. And if you try to time it, you will shoot your hot load at the same time she does.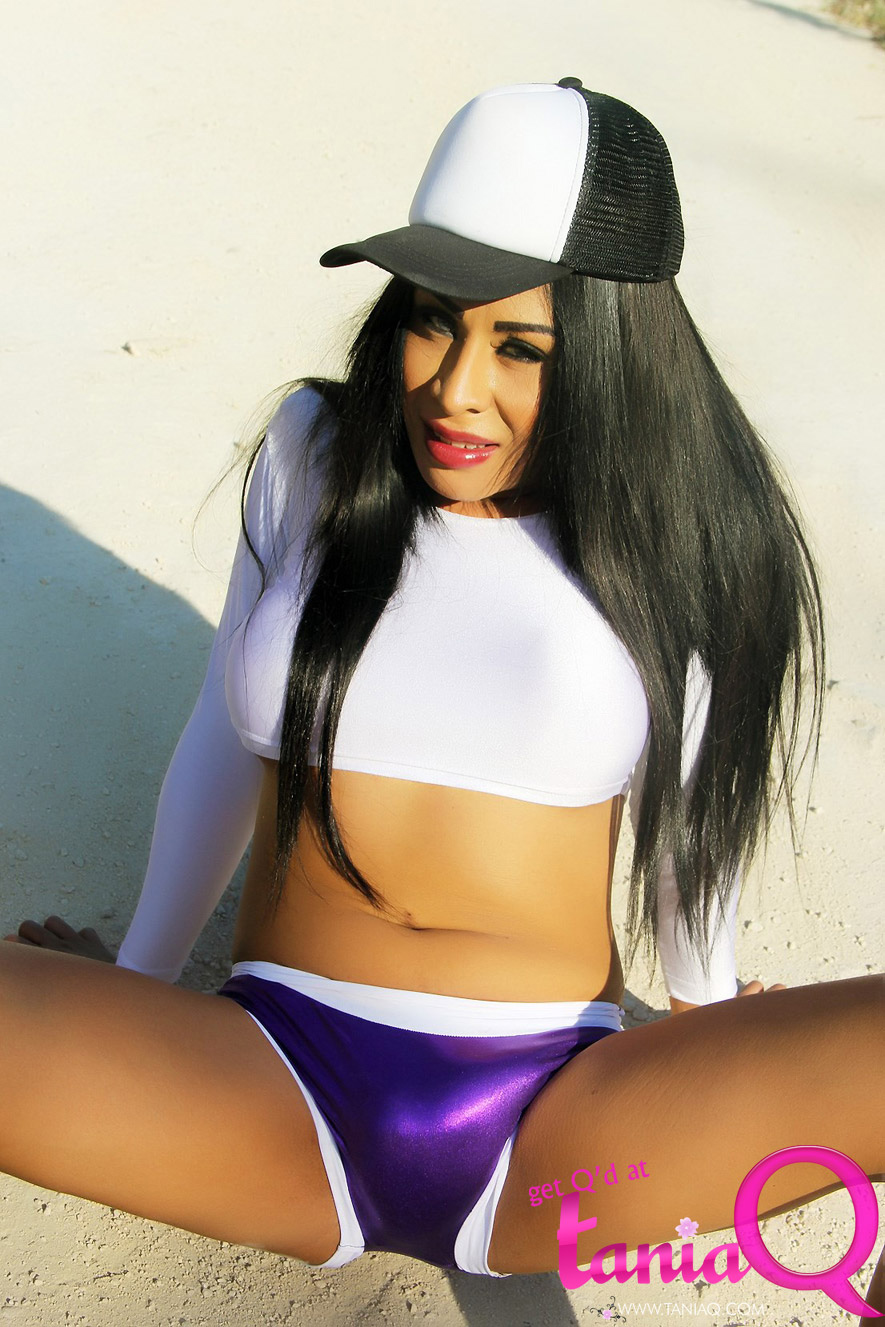 Do not miss what happens next!
Tight Tranny ass of TaniaQ! Hey guys. Once again I am going to make you an offer you should not refuse. Im going to offer up my Tight Tranny ass! Just slip up behind me and stick your lubed hard love rod into my hole.
Or you can kneel down behind me like this. Then gently suck the head of my cock deep into your mouth while you use your fingers in my ass! Make sure to give my tranny balls a lick also! That sends Shivers through me!
Click here to join me instantly and play with my tight ass hole.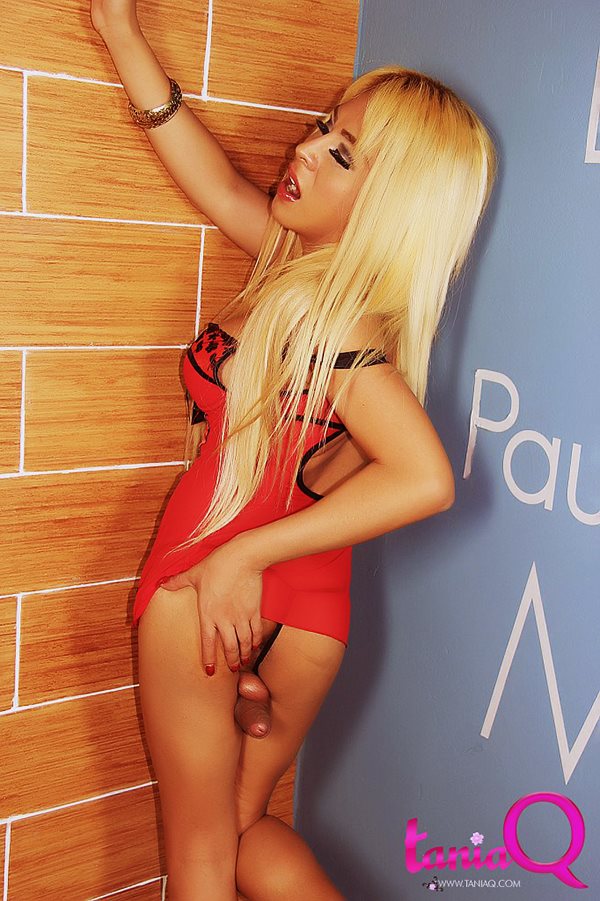 I really need some hard man cock so join me right now and lets play. Your going to adore my photo sets and also my movies. Most are in ultra HD and the rest in HD. Click and join me then click and fuck me!
Otherwise for those of you with no money. You can also see more by surfing this site until you get paid again. But then you simply MUST join me!
Hot Sites to check out!
Categories