Tranny Ass with TanaiQ! Who else here likes a nice piece of tranny ass? We also love some good cock but the ass is where we all want to land. And TaniaQ has a perfect hole for you cock. This hole is not only tight.  But its also part of a small ass in general that loves to get hammered hard.  Lube it with spit or tube lube and stroke the inside with your meat pole and she will love you. But make sure to stroke deep and hard and make this love hole squeeze you back.
Also make sure to use some fingers while you reach around and stroke her off.
Once you have worked her hole good and hard, make sure to ask her how she wants to get off. Tania often likes to return the ass riding so be prepared for that as well.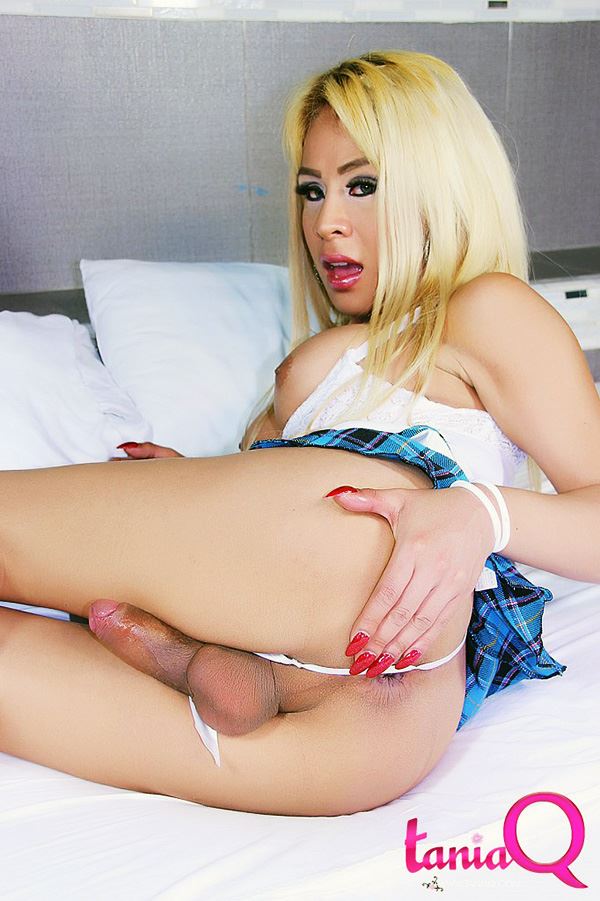 Join Tania today for her photos and also videos. Get off with her almost instantly! But dont cum too fast!
Check out other sample posts of TaniaQ here on this blog
Rate and also comment for her on both of the sites. Make sure also in the members area to let Tania know how you found her and what you like about her website.
Hot Sites to check out!
Categories