Browsing articles in "Masturbation"
When watching porn we get to see a lot of action. What we dont often get to see is a hot trans girl cum shot unless we are watching a webcam. One of the reasons for that is that the girls making movies are often not quite hot enough to shoot out a hot load of cum. It often comes out just dripping and clear. But when it comes to a girl like TaniaQ, well her trans girl cum shot is always impressive. As you can see in the image below she shoots enough milk to fill a cup. Or to nicely fill you mouth or ass!
Yes the photo that you are looking at of TaniaQ and her trans girl cum shot is a still image from the video. And if you have not yet taken the time to watch the movie, then you really are missing out on one of the hottest trans girls. TaniaQ is always in a state of erection and she loves to stroke her cock. If she can get you to do it for her, then all the better.
Click on the image or a text link and check out the members area of her website. Watch this hung blonde beauty playing with her big cock, firm tits and tight ass hole.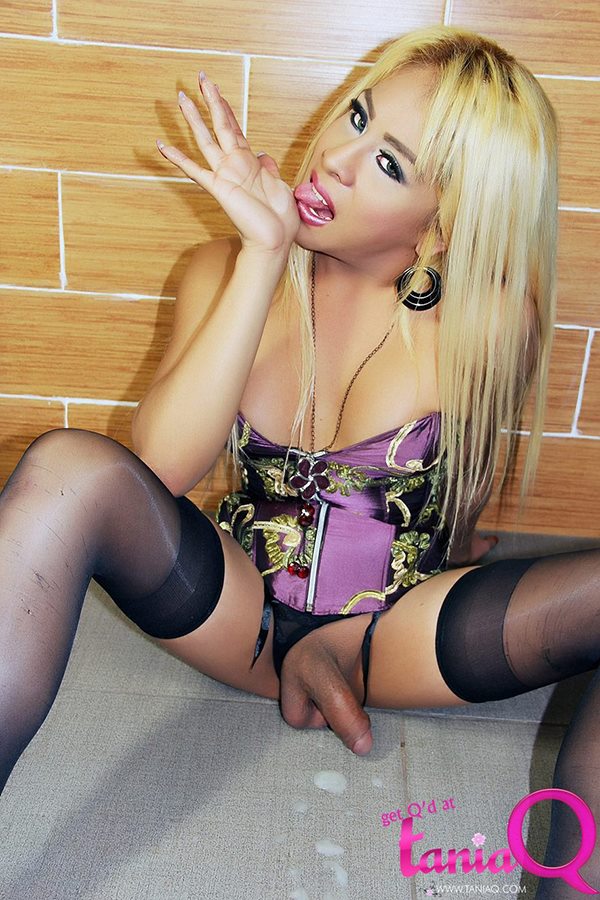 Masturbating Outdoors with TaniaQ! Check this photo out. And yes this is a part of a photo set that can be found only in the members area of TaniaQ's site. She is once again Masturbating outdoors and wanted you to watch. So take a look at this photo and then find one of the text links below and click. Also remember that TaniaQ is available to film with and also hook up with. Do not miss this chance to see more of her and that thick and hard cock. Watch her stroke it everywhere she goes!
Click here to join the website right now and prove to TaniaQ what a fan you are!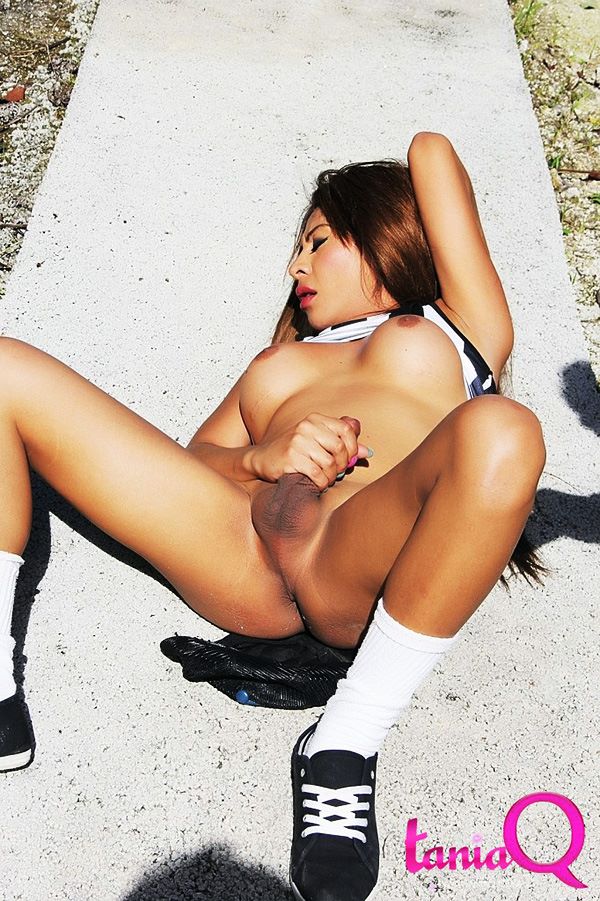 Another thing that you might want to consider about Tania. She is both active and also passive and that makes her a lot more fun than some of the other girls.
Click here to check out other samples on this site.
Lingerie heels and TaniaQ cumming! OK check out the photo below. Thats the amazing and stunning TaniaQ in lingerie heels and a load of cum on the floor! First of all do you know TaniaQ? She is one hot and sassy tranny that loves lingerie But she also loves heels and often makes a combo out of them. But more than that she loves to get off with men!
Take a look at the image below and also dont miss out on the video in the members area. Another thing is you might be able to shoot a movie or photos with her so contact her now! Join Here!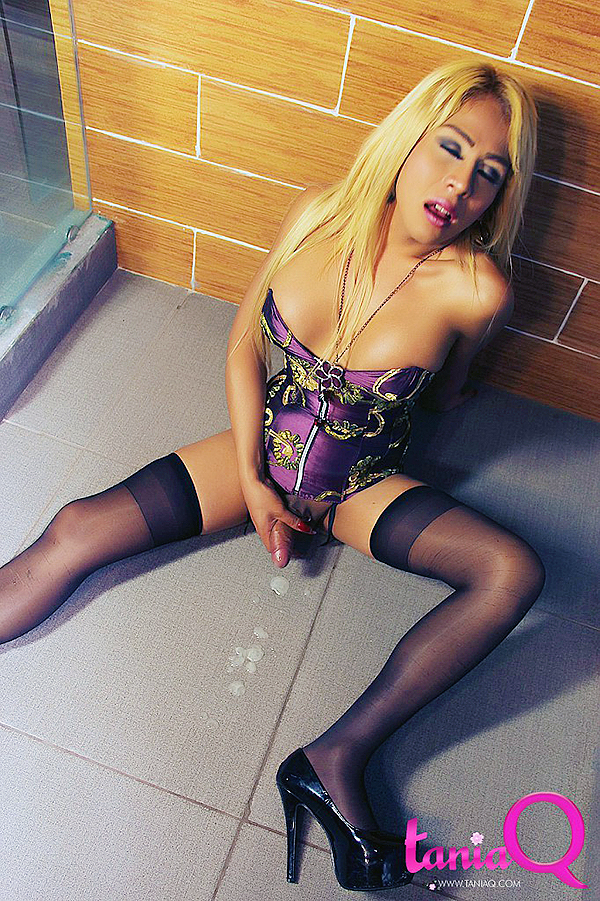 Click on this link to get into the members area and also the time of your life.
Also like webcams? Check this out for free!
Furthermore guys. Do not miss out on some of the other sample photos Tania has if this is not doing it for you. She has so many you might get lost on this site. So if you do, click a banner and find it all more organized and her Trans Cock rock hard!
TaniaQ hard Cock trans. So guys you have been looking for the right trans girl? Well here I am. I am TaniaQ hard Cock. Or at least that's how a lot of my fans refer to me.  If you really want to find out for yourself lets get together!
Take a look at the photo below. I was making movies when a fan decided to chat on the phone and have phone sex. Of course that got my cock hard to so we grabbed it on video and now you get to enjoy it!
Click here to watch my hard cock throb for you.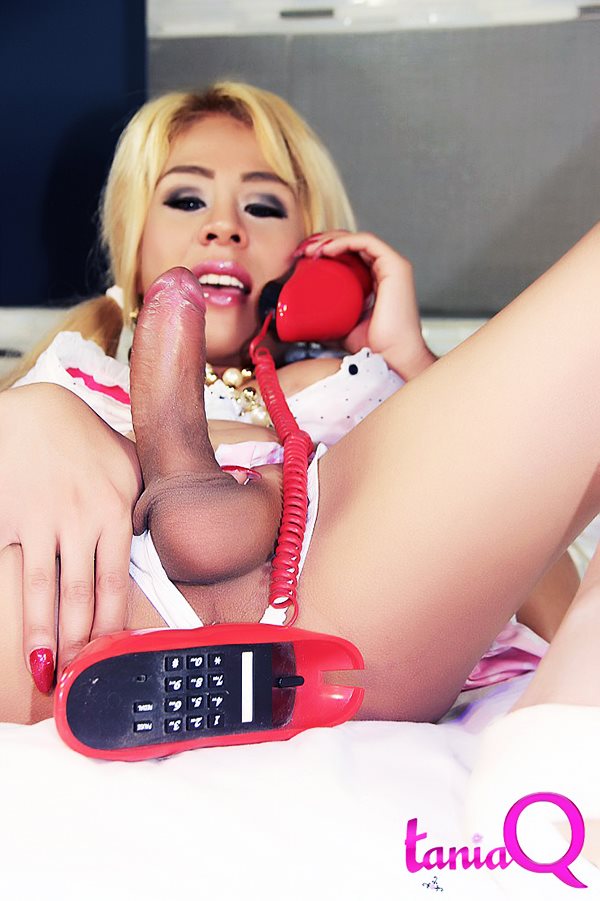 Otherwise you can surf around on this site for more samples. I know your going to get your cock out and hard and start stroking. But if you want to cum with me, you need to join me now!
Hot Sites to check out!
Categories