Browsing articles in "Bikini"
Pink Bikini! That's my favorite color. I guess the color of the bikini does not really matter as long as the cut is sexy. But since I like a nice pink bikini, I thought I would show one of mine off. Well? What do you think? About the color and also the cut. I adore them both.
Another thing I like about a sexy bikini other than the color is how it makes a girls body look. My little pink bikini here makes my boobies look bigger and my ass a lot more round. It also fits nice and tight and I like the feel as well. If you like the look I would love to know about it. Make sure to rate my photos or at least comment on them!
Because of the snug fit on my tits and even my ass I will often wear a bikini as panties and bra. Since I am small in general except my cock and that's easy enough to hide. I also like to wear my pink bikini with just shorts and heels. When I do, I can then strip off the shorts and run for the water if I want. It's sexy and often a turn on and that means a quick fuck some times. Bikini's make easy access for that and its exciting.
If you know of another type or color of bikini that might look good or even great on me, Please let me know! Post comments here or in my website about it. Also if you like you can just buy one and send it to me and the next time I film I will wear it for on you.
That's actually how I got this pink bikini. It was from a fan. He loved it on me in the photos so much he came to see me. But I cant show you those photos or that video. Those were private!
Join me now and lets talk about things. Clothing and what ever turns you on.
Trannys in Bikinis! Take them to the beach right now! Hey Studs! My Girlfriend and I were getting ready for the beach. I walked outside to check out the day and she joined me. So we did a little photo shoot to share with you. I know most men love trannys in Bikinis, so I could not resist. Let me know what you think of the set and the video.
Most of you know I have an amazing collection of Lingerie and Bikini's. For my members I am always willing to make a video or photo set wearing what ever you like. If you happen to be in my area, maybe you can hold the camera while I get naked. Then we can Fuck!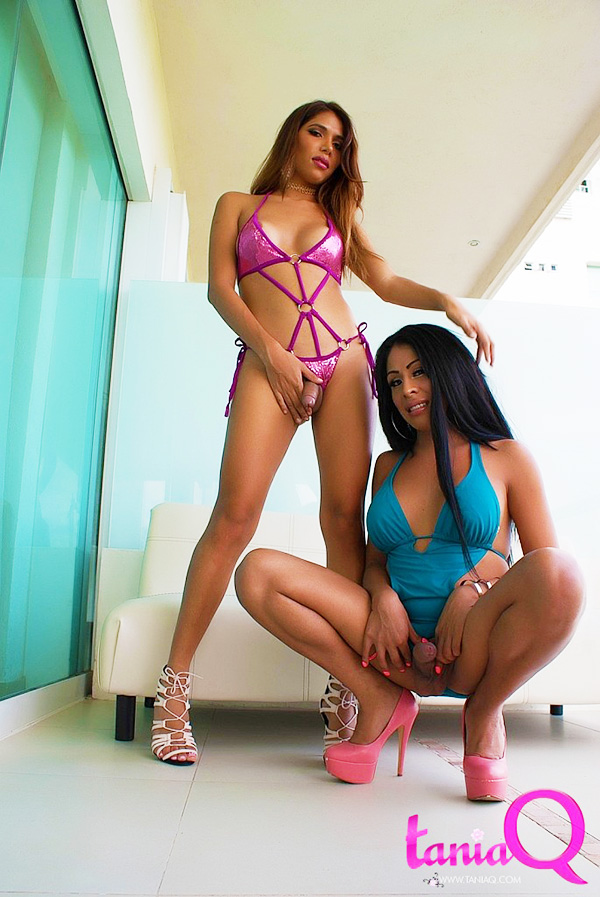 Click here right now if you want to see more of this set in the bikinis.
Otherwise you can surf a few samples here.
Tranny Bikini Babe TaniaQ! He guys its me again with a hot new photo to share with you. I do hope you like it. For obvious reasons I titled it Tranny Bikini Babe TaniaQ! I know that a lot of men like to see a sexy body in a hot little bikini. For some of you guys I happen to have that body. And yes I do actually wear this bikini to the beach. And some times that becomes a problem. 🙂
Imagine me at the beach. Lounging back with my knees up tits up and eyes closed. Something catches my attention and I sit up and look around only to find a hot man staring at me. Then for what ever reason he adjusts his cock in his swim shorts. That right there will cause my cock to stiffen. And in a bikini this small its hard to hide an erection with a cock the size of mine!
Click here to see the rest of this Hot Bikini photo set!  Do not miss out on getting this hot body naked! TaniaQ!!! Just for YOU!!!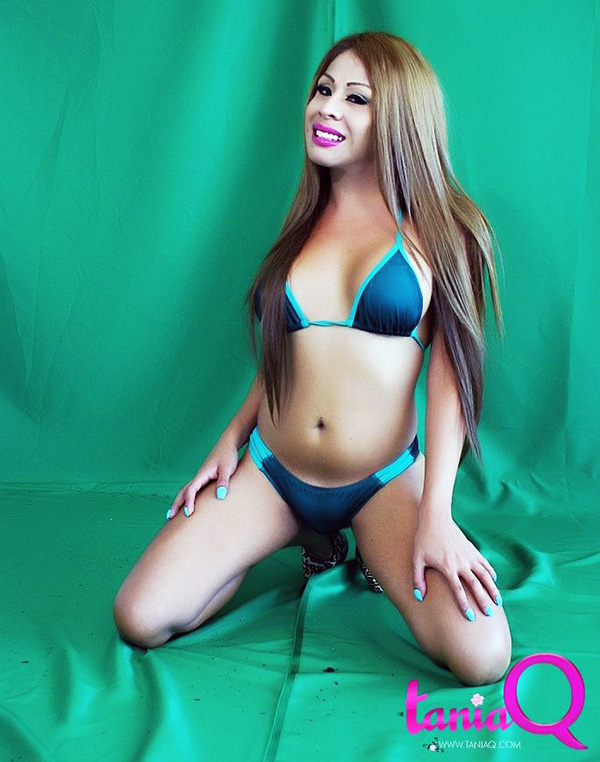 Also if you like seeing this bikini on me, I have several photos and videos of me in others as well. Just join my members area for more Bikini photos and videos!
Further more guys. I have a lot of samples here on this site that you can surf around and enjoy. Hot Photos! Just please rate and also comment on the photos that you like the most.
XOXO
TaniaQ
SheLesbian TaniaQ poses with a girlfriend. Yes guys thats the amazing and sensual SheLesbian TaniaQ. Check her out and that amazing tight body. See the hot trans on the right? Well those two are going to fuck and you will love watching that hardcore action. Its SheLesbian all the way. Honestly there is nothing like watching two hot SheLesbian trans girls fuck each other. Just sit back, get hard and stoke while you enjoy this anal action.
Click here to join Tania today!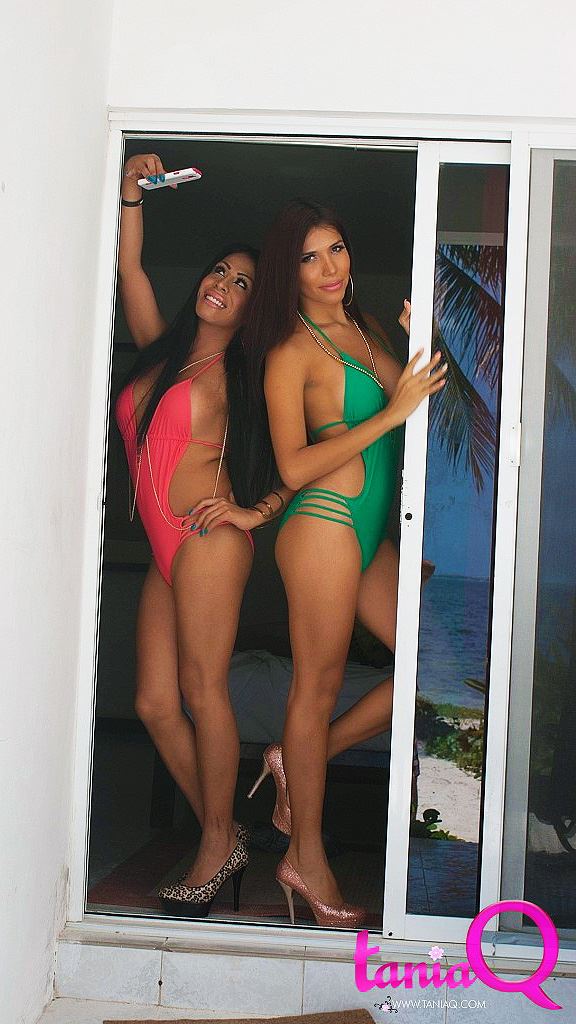 Or you can also surf around this blog a little more and check out some other samples of amazing trans girls.
Further more don't miss out on the live can stream at the top of the main page.
Another thing. Rate and also comment on this site and in the members area of her website.
Hot Sites to check out!
Categories