Browsing articles in "Bikini"
Tranny Cock flashing at a public pool! Hi guys. I was at a public pool for the day and decided to grab a few photos. Once things slowed down a little and there were only a few couples left, I started showing some skin in the photos. And I finally did a big a Tranny Cock flashing! It was actually more exciting than I expected to have about 14 men and women watching me. So of course my cock got hard in my bikini and I popped it out for them to see!
Click here to see the rest of this photo set of my cock flashing fun!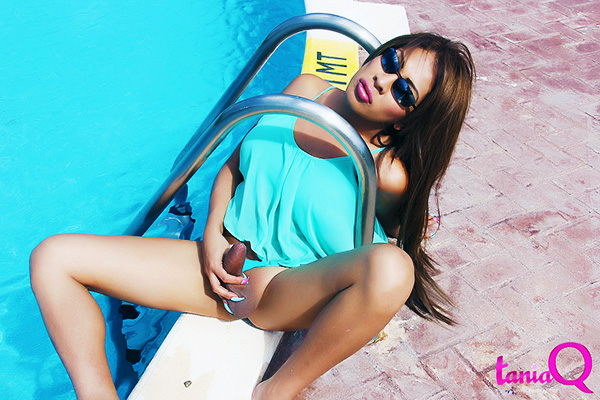 Tranny cock is exciting no matter what. We are the perfect mix of male and female and we also love to fuck more than most!
Click here to see my members area and join me.
Otherwise you can check out some more samples on this site of me, " TaniaQ "!
Tranny Bikini Babe TaniaQ! He guys its me again with a hot new photo to share with you. I do hope you like it. For obvious reasons I titled it Tranny Bikini Babe TaniaQ! I know that a lot of men like to see a sexy body in a hot little bikini. For some of you guys I happen to have that body. And yes I do actually wear this bikini to the beach. And some times that becomes a problem. 🙂
Imagine me at the beach. Lounging back with my knees up tits up and eyes closed. Something catches my attention and I sit up and look around only to find a hot man staring at me. Then for what ever reason he adjusts his cock in his swim shorts. That right there will cause my cock to stiffen. And in a bikini this small its hard to hide an erection with a cock the size of mine!
Click here to see the rest of this Hot Bikini photo set!  Do not miss out on getting this hot body naked! TaniaQ!!! Just for YOU!!!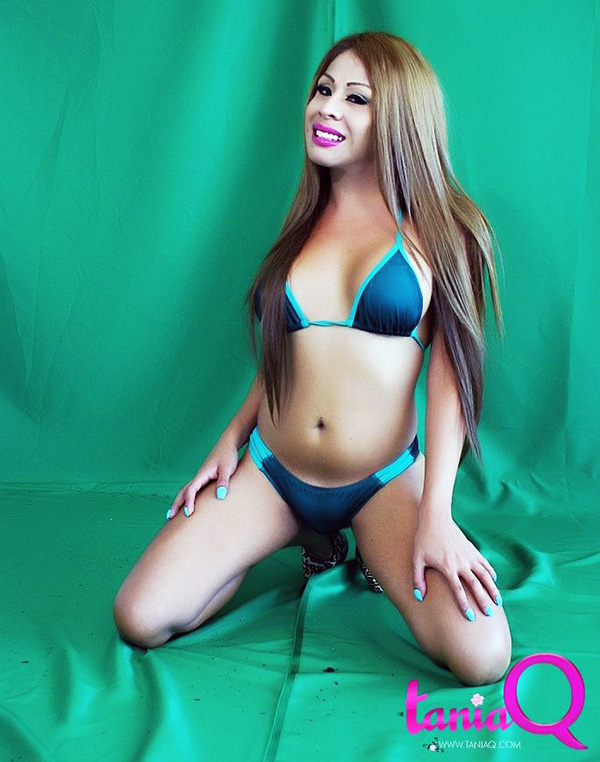 Also if you like seeing this bikini on me, I have several photos and videos of me in others as well. Just join my members area for more Bikini photos and videos!
Further more guys. I have a lot of samples here on this site that you can surf around and enjoy. Hot Photos! Just please rate and also comment on the photos that you like the most.
XOXO
TaniaQ
Trannys in Bikinis! Take them to the beach right now! Hey Studs! My Girlfriend and I were getting ready for the beach. I walked outside to check out the day and she joined me. So we did a little photo shoot to share with you. I know most men love trannys in Bikinis, so I could not resist. Let me know what you think of the set and the video.
Most of you know I have an amazing collection of Lingerie and Bikini's. For my members I am always willing to make a video or photo set wearing what ever you like. If you happen to be in my area, maybe you can hold the camera while I get naked. Then we can Fuck!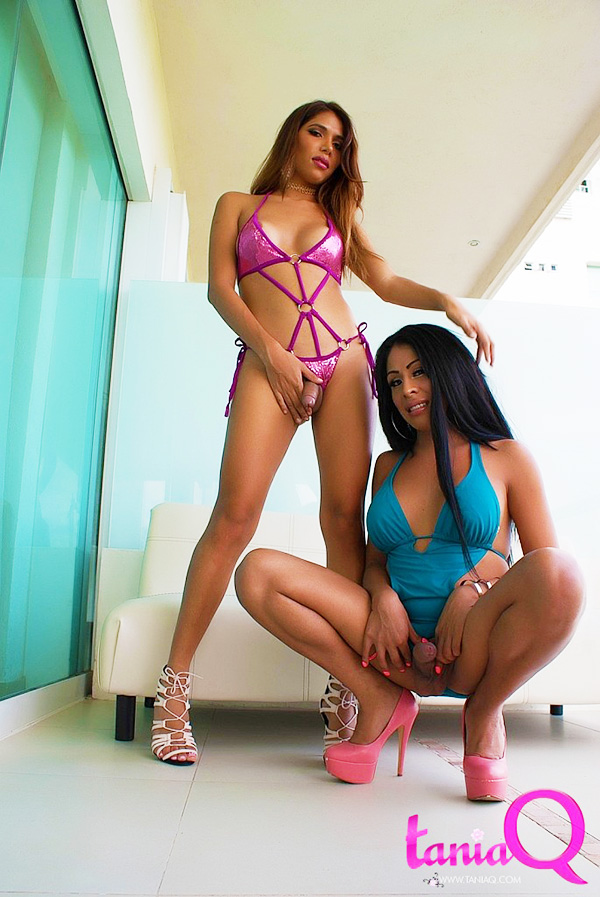 Click here right now if you want to see more of this set in the bikinis.
Otherwise you can surf a few samples here.
Sexy Tranny Bikini with TaniaQ! First of all we have to ask ourselves if there is such a thing as a Sexy Tranny Bikini! Based on the research. NO there is not. Its just a nice bikini! How ever as you can also see with a sexy tranny in it! It sure looks different and hot. Another thing, for those of you who are not sure. This is TaniaQ and once again she wants to get naked for you. Further more she wants to have some fun. And with TaniaQ fun usually means sex. So get the lube out and decide if you plan to be the top, bottom or also if your interested in both!
Click here to join Tania Now!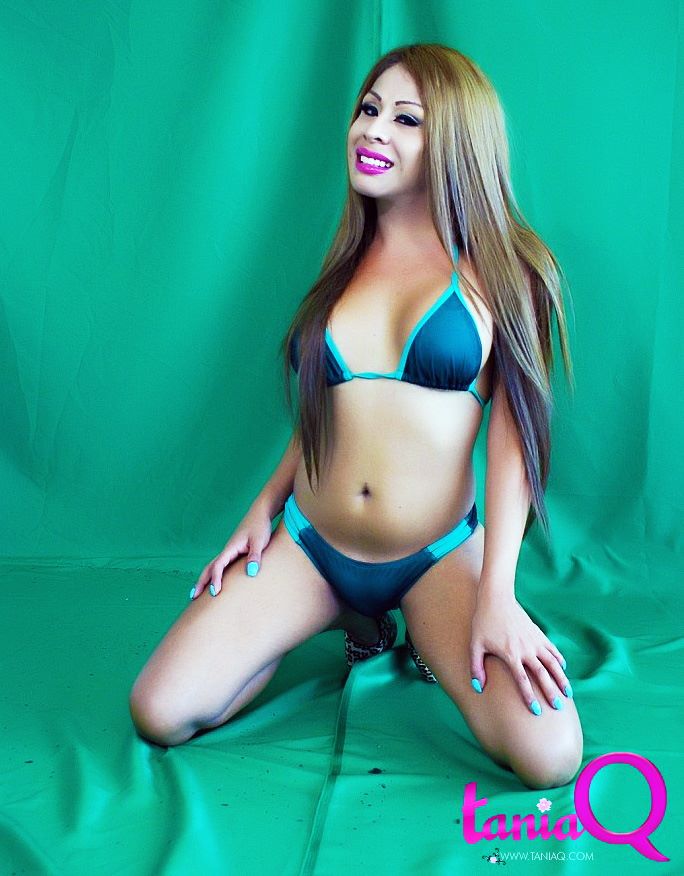 For more of this photo set you must follow this link!
Other wise you can surf around this site for more samples of TaniaQ!
Categories
Hot Sites to check out!