Browsing articles in "Bikini"
Tranny OutDoors. On top of a hot car! Ok, so which tranny here do you prefer? The tranny under the hood or the tranny outdoors? I think I would take the car for a ride and ride the hell out of the tranny. Tight firm tits and a tight little ass with a big cock. So perfect.
TaniaQ is the hot tranny outdoors and she shows off this amazing and also hard body all the time. So right now its time for you to check out the rest of this set and get off with her.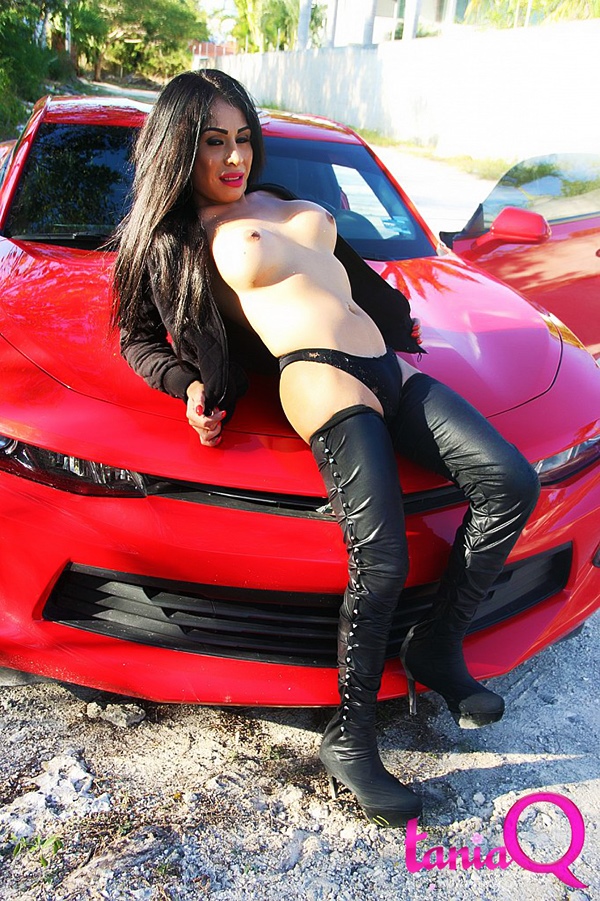 Come into the members area right now and see this and all the other cosplay scenes as well as outdoors and in. Also plenty of hardcore for you.
Nude Pool side fun! Join me right now to get wet! Also dont bother with a swim suit. This is a private pool and we can get naked and fuck anyplace we want.
This photo set was very fun to shoot and also hot. But in a bikini it feels great and once I was nude pool side it was even better. I could not stop getting hard even when I did not need to.
Check out the rest of this photo set in my members area.
Click here to join right now.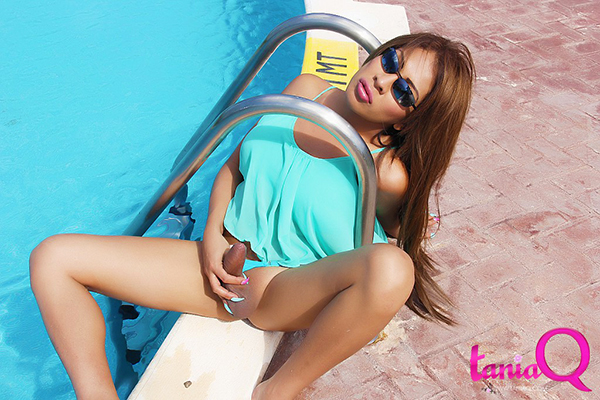 Check it out today so you dont miss out on any of the content Tania has.
OK guys its a pool day and I want to know who would like to hang out with me. Some sun and fun and wild times and if we can we will grab some photos. Its always a nice time.
Who will join me?
Check out my members area and let me know in there. Email me.
Kisses to everyone and Happy Tanning!
TaniaQ
Sexy Wet Tranny! Come and play with TanyaQ! So do you know TanyaQ yet? She is somewhat new to the world of online porn but she sure as hell loves it. And she also wants to be a star. So she is asking for any of you that enjoy her photos and videos to make sure and let her know. Comment here on this blog and also in her members area. At the same time she also wants to know if you would like to film with her.
A sexy wet tranny is a turn on and she is so hot here in this photo. You can see the skin glisten on her ass and cock and she looks very sweet and tasty. So in need to getting her ass rammed deep. All we need now is for Tanya to bed over and spread that ass. Or for her to jam her cock deep into ours.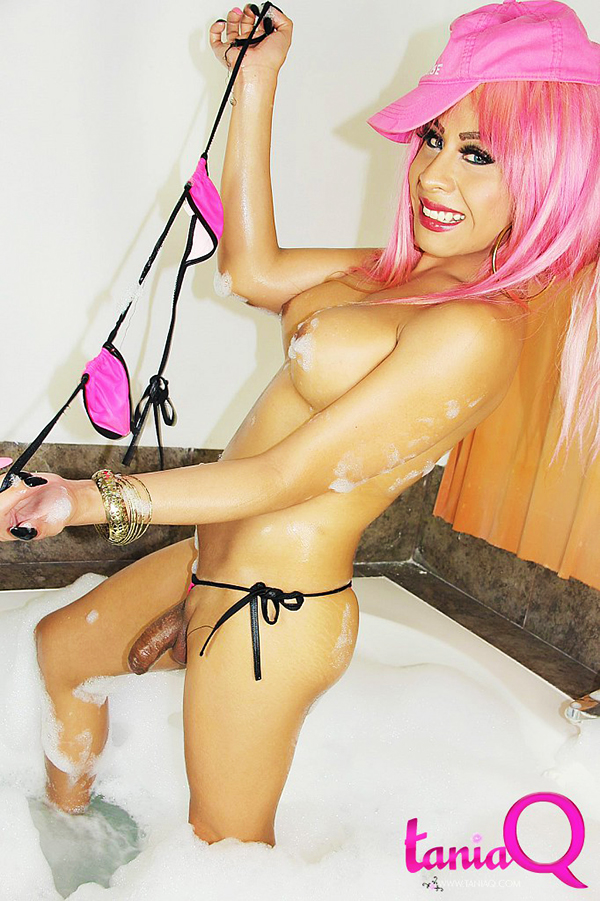 If you want to see the rest of this set and we are sure you do, click right here NOW!