Sexy Wet Tranny! Come and play with TanyaQ! So do you know TanyaQ yet? She is somewhat new to the world of online porn but she sure as hell loves it. And she also wants to be a star. So she is asking for any of you that enjoy her photos and videos to make sure and let her know. Comment here on this blog and also in her members area. At the same time she also wants to know if you would like to film with her.
A sexy wet tranny is a turn on and she is so hot here in this photo. You can see the skin glisten on her ass and cock and she looks very sweet and tasty. So in need to getting her ass rammed deep. All we need now is for Tanya to bed over and spread that ass. Or for her to jam her cock deep into ours.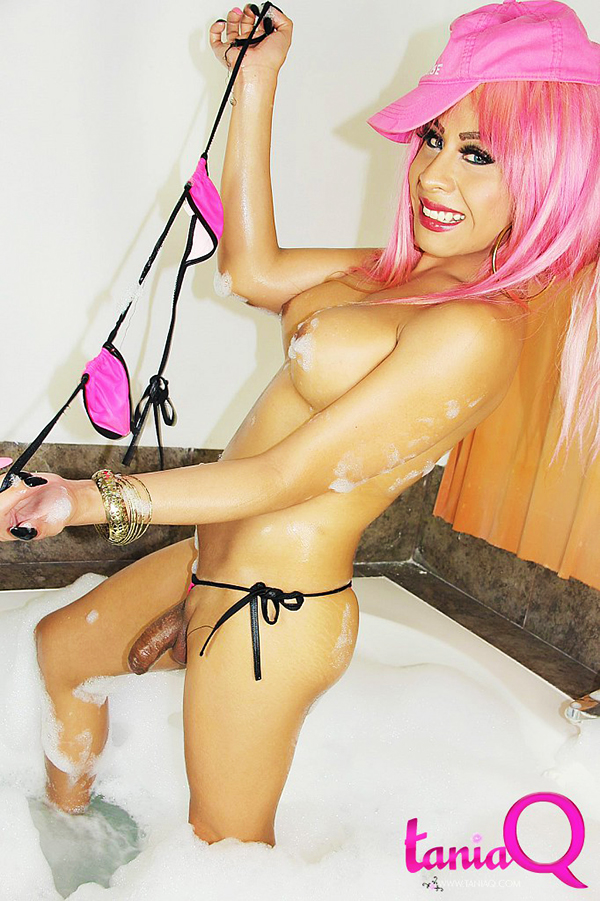 If you want to see the rest of this set and we are sure you do, click right here NOW!
So because you have read down this far without clicking I am guessing that you are still looking for something special. That means you want more free samples. So click here and check out a bit of my tight tranny ass hole.
Otherwise if you would like to see some Live Cam girls. Click that link!
Hot Sites to check out!
Categories