Browsing articles in "Lingerie"
Tranny Bikini Babe TaniaQ! He guys its me again with a hot new photo to share with you. I do hope you like it. For obvious reasons I titled it Tranny Bikini Babe TaniaQ! I know that a lot of men like to see a sexy body in a hot little bikini. For some of you guys I happen to have that body. And yes I do actually wear this bikini to the beach. And some times that becomes a problem. 🙂
Imagine me at the beach. Lounging back with my knees up tits up and eyes closed. Something catches my attention and I sit up and look around only to find a hot man staring at me. Then for what ever reason he adjusts his cock in his swim shorts. That right there will cause my cock to stiffen. And in a bikini this small its hard to hide an erection with a cock the size of mine!
Click here to see the rest of this Hot Bikini photo set!  Do not miss out on getting this hot body naked! TaniaQ!!! Just for YOU!!!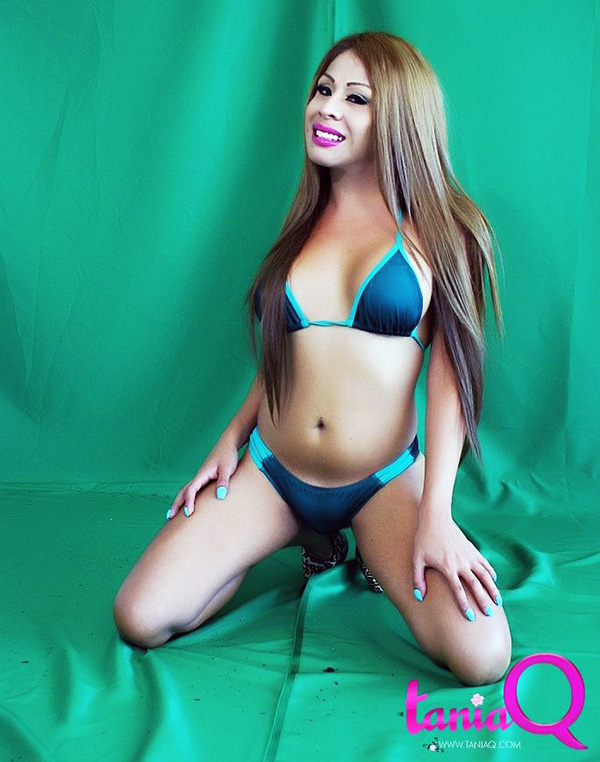 Also if you like seeing this bikini on me, I have several photos and videos of me in others as well. Just join my members area for more Bikini photos and videos!
Further more guys. I have a lot of samples here on this site that you can surf around and enjoy. Hot Photos! Just please rate and also comment on the photos that you like the most.
XOXO
TaniaQ
Stockings and Heels.
When a hot trans woman wears Stockings and Heels for you what do you think? For me, I love to wear them. They look great and feel so sexy and sensual. I can not get enough of them actually. My legs are a little thin because I am a very small trans girl. The stockings make them look very curvy! The heels of course make my tight little ass stick out and you will love the look as I strut around the room and strip for you.
Click the image to see more of this free sample gallery.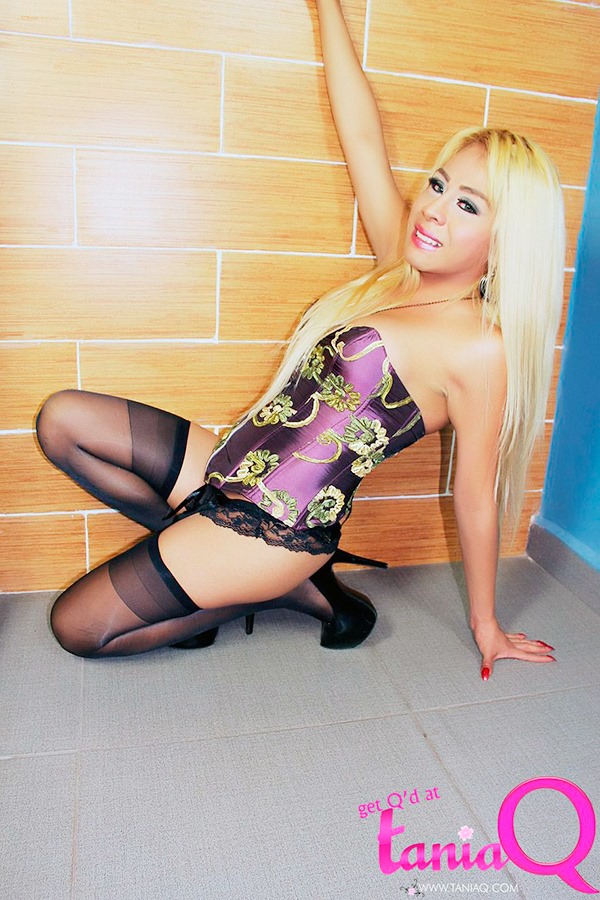 Take a look at these photos and then join me in the members area. You will love it. I promise. I of course will love having you there. Click now!
What color stockings do you prefer to see in photos. For me, I love to wear Black Stockings and also high heels. Usually a heel that contrasts very well with the stockings. I do so like to draw attention to my legs and especially my short skirt. I want to know that men are looking at me from the high heels up my long legs. Then imagining whats under the short skirt.
From what I have been told most men see me and think I have a nice tight little pussy under my skirt. And I guess in some ways you can say my ass is my tranny pussy. Oh, and its really really tight in case you were wondering. So yeah I do have a pussy in that aspect. But what a lot of men never think is that I might have a 9.7 inch cock under my skirt!
Take a look at this sample photo below and let me know what you think of my outfit and my black stockings! I think they look amazing on my legs. Comment below please!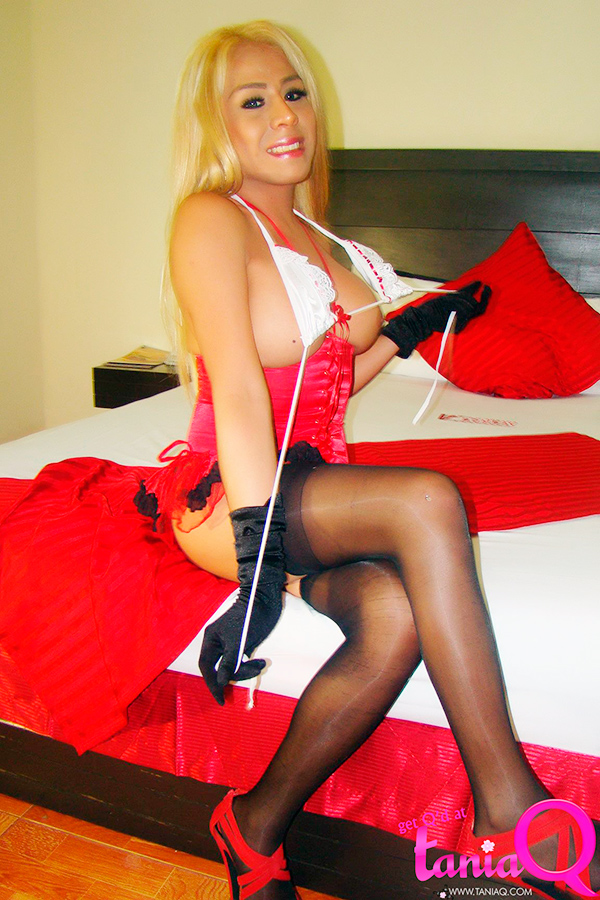 Do not miss out on some of my cosplay sets. I think you will love them. I dress up in all sorts of sexy things and they are usually pretty hot.
Click the image right now to see more of this outfit. Also please comment below and let me know what you think!
Trans Lesbians.
Yes guys I do actually swing that way. I can go full lesbian any time. Trans Lesbians that is. I do so love a girl with a nice set of tits and a big hard cock. Not always but some times. The raven haired beauty in the photo below with me is Natalia. She has been my friend for a few years and I always wanted to fuck her. When I started my website I messaged her and asked her to pose for it and of course with me. This turned into some hot Trans Lesbians sex and I was in heaven.
Click on the image below to see more right now and get off with me.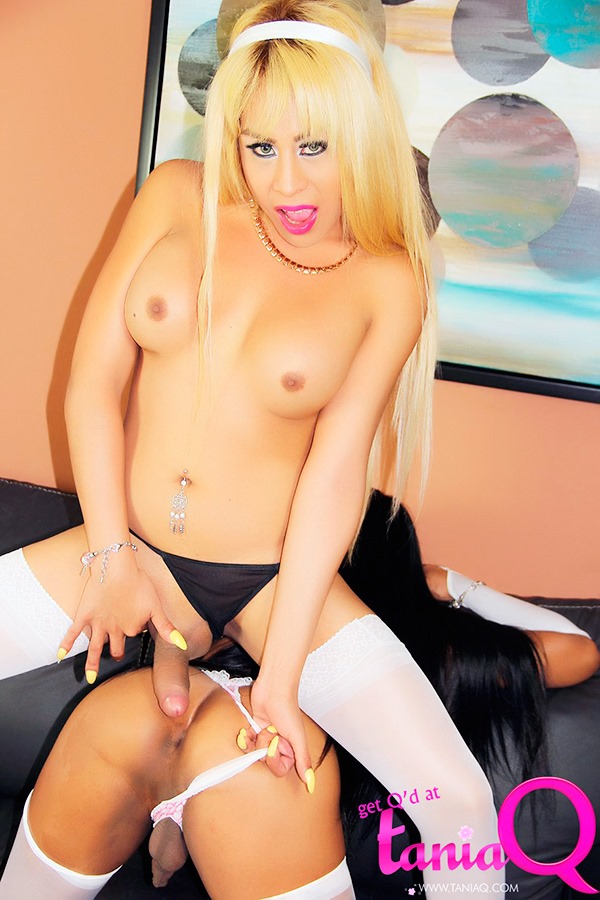 The video that we made after these photos was pretty hot. Natalia has a nice thick cock and it was very hard. The odd thing is I dont know if she was hard for me or the camera guy! But she had a lot of fun and on the way home wanted to know when we would shoot again as well as if I wanted to go out on a date with her.
Click here to see and read more about me and Natalia.
Otherwise I also have some sample photos and video clips right here on the site. So take a look at my hard cock!
Categories
Hot Sites to check out!