Browsing articles in "Lingerie"
When TaniaQ was first asked about Phone sex, she kind of got the idea wrong. Since this photo shoot, and she insisted on it. She now knows that she is supposed to do hot talk on the phone as phone sex. Rather than sticking the phone in her ass. We kind of thought that her idea was better so we let her do it and made sure to make a movie of it. And we think that you will like this photo set of her as she plays with her phone in a very unlikely way.
If you have not yet read about or seen more about TaniaQ its about time that you do. She is actually quite wild and fun and will do anything she can to get off. That means more excitement for you in the long run. She enjoys things in public as well as the privacy of a bedroom. So now that she knows what they mean by phone sex she is much more willing but only in Spanish. Her english is limited and she gets a little frustrated if she has to do more than Moan in English.
Make sure to click on the image below to see more of TaniaQ and the things she gets herself into.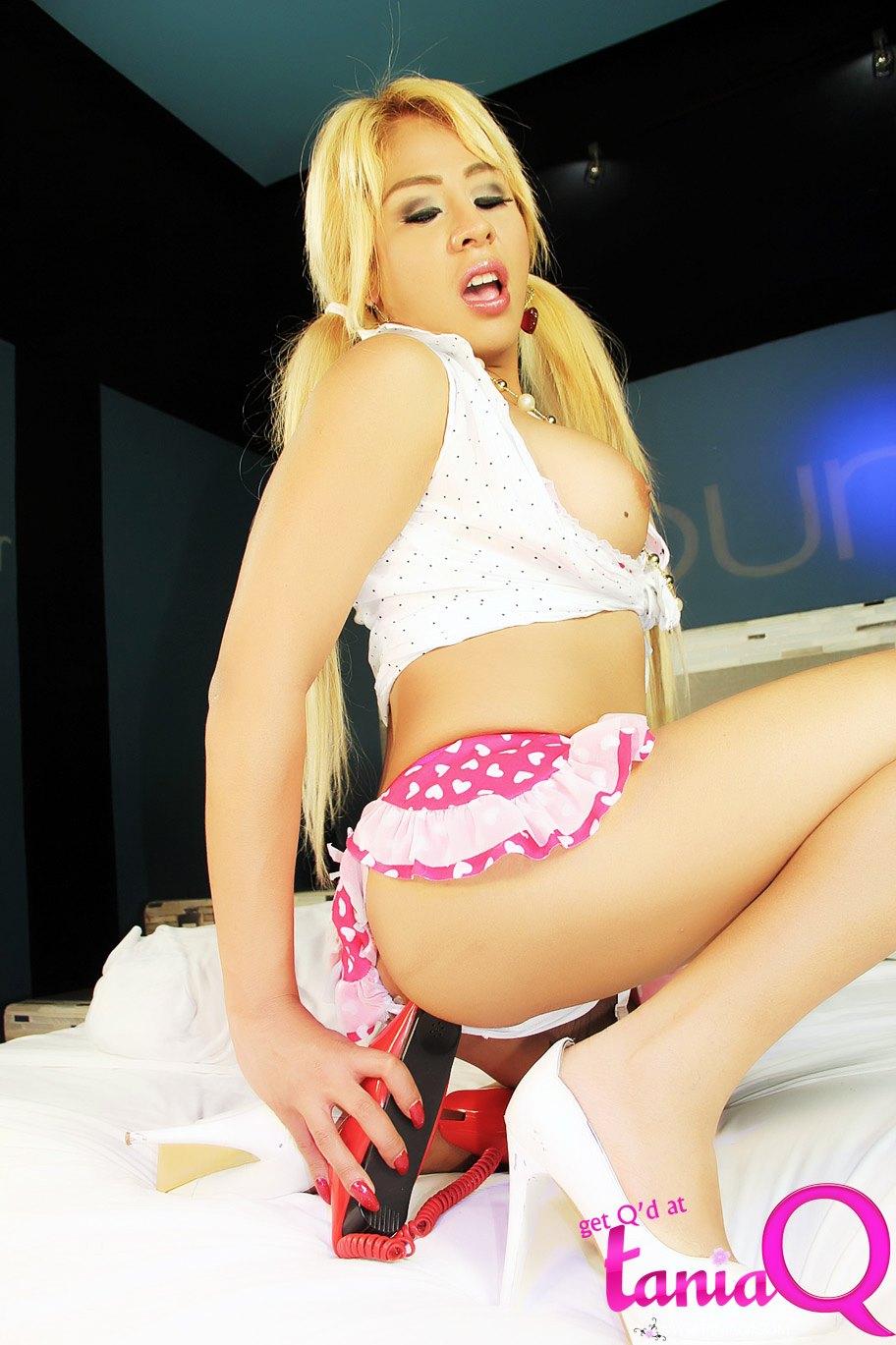 Trans Lesbians.
Yes guys I do actually swing that way. I can go full lesbian any time. Trans Lesbians that is. I do so love a girl with a nice set of tits and a big hard cock. Not always but some times. The raven haired beauty in the photo below with me is Natalia. She has been my friend for a few years and I always wanted to fuck her. When I started my website I messaged her and asked her to pose for it and of course with me. This turned into some hot Trans Lesbians sex and I was in heaven.
Click on the image below to see more right now and get off with me.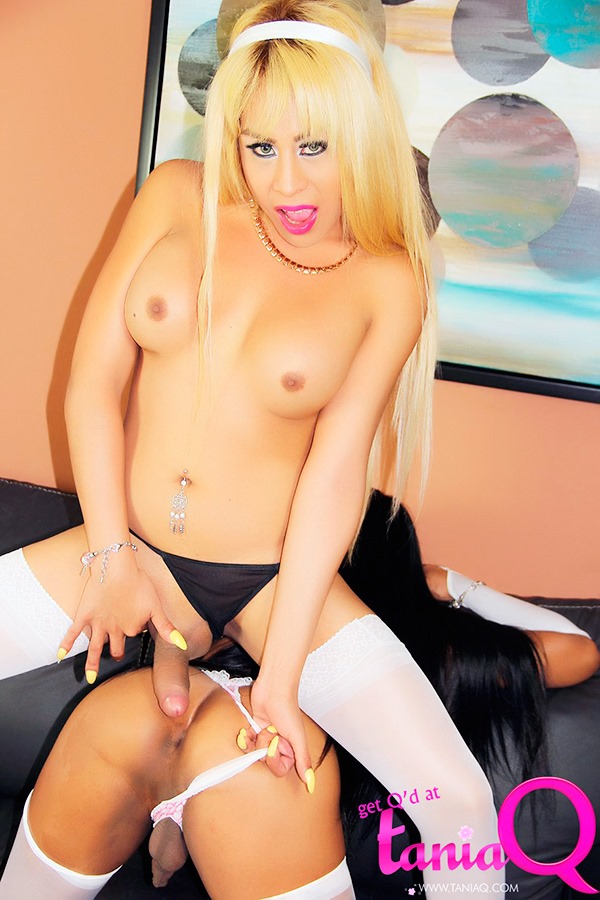 The video that we made after these photos was pretty hot. Natalia has a nice thick cock and it was very hard. The odd thing is I dont know if she was hard for me or the camera guy! But she had a lot of fun and on the way home wanted to know when we would shoot again as well as if I wanted to go out on a date with her.
Click here to see and read more about me and Natalia.
Otherwise I also have some sample photos and video clips right here on the site. So take a look at my hard cock!
Tranny Bikini Babe TaniaQ! He guys its me again with a hot new photo to share with you. I do hope you like it. For obvious reasons I titled it Tranny Bikini Babe TaniaQ! I know that a lot of men like to see a sexy body in a hot little bikini. For some of you guys I happen to have that body. And yes I do actually wear this bikini to the beach. And some times that becomes a problem. 🙂
Imagine me at the beach. Lounging back with my knees up tits up and eyes closed. Something catches my attention and I sit up and look around only to find a hot man staring at me. Then for what ever reason he adjusts his cock in his swim shorts. That right there will cause my cock to stiffen. And in a bikini this small its hard to hide an erection with a cock the size of mine!
Click here to see the rest of this Hot Bikini photo set!  Do not miss out on getting this hot body naked! TaniaQ!!! Just for YOU!!!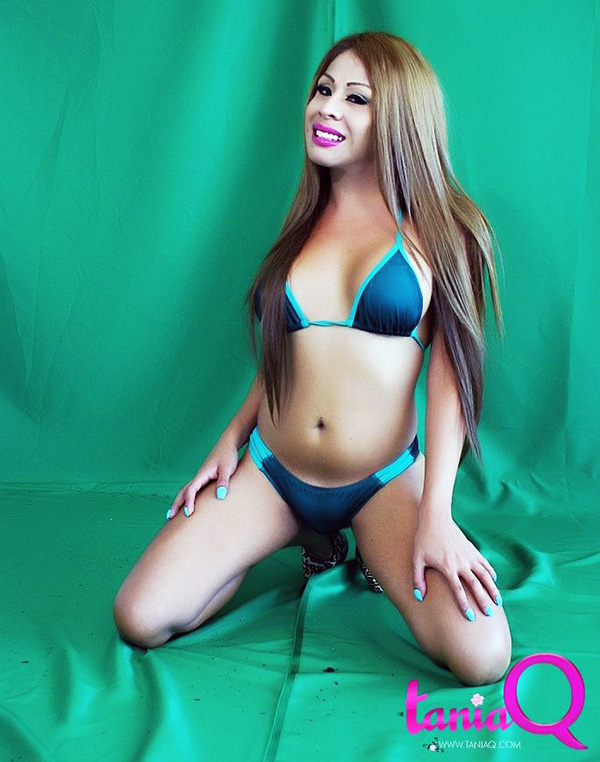 Also if you like seeing this bikini on me, I have several photos and videos of me in others as well. Just join my members area for more Bikini photos and videos!
Further more guys. I have a lot of samples here on this site that you can surf around and enjoy. Hot Photos! Just please rate and also comment on the photos that you like the most.
XOXO
TaniaQ
Not sure how most of you feel but I can never get enough of a hot shaved trans girl cock. I like them smooth as can be with no hair at all. And shaved all the way around to their ass. Its not hard to do and most of the girls keep it that way. Take a look at TaniaQ as one of those girls. I don't think she has ever been photoed or video's with hair. She always has a shaved trans girl cock and its always thick and hard.
So when you are with a trans girl. What do you like. Shaved, trimmed or unshaven and wild? For us, Shaved Trans girl cock is hot. Its smooth to the touche and to the tongue. You can lick it and taste the girls skin. You can stroke it with lotion very nicely and feel it sliding in your hand.
Click on the image below to check out more of this photo sample set. Then on that page click a banner to join Tania and see more of her shaved cock.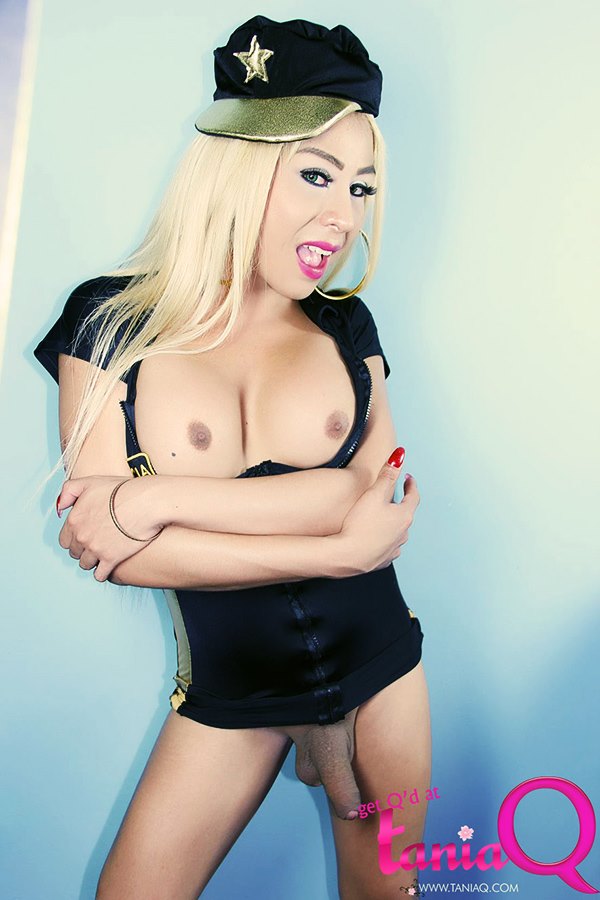 Do not miss out. TaniaQ is one of the hottest trans girls that you can find and she is always read for action. Click a text link to see the tour of her website and join her. Or you can click the image for more samples.
Categories
Hot Sites to check out!