Browsing articles in "Tits"
Tranny OutDoors. On top of a hot car! Ok, so which tranny here do you prefer? The tranny under the hood or the tranny outdoors? I think I would take the car for a ride and ride the hell out of the tranny. Tight firm tits and a tight little ass with a big cock. So perfect.
TaniaQ is the hot tranny outdoors and she shows off this amazing and also hard body all the time. So right now its time for you to check out the rest of this set and get off with her.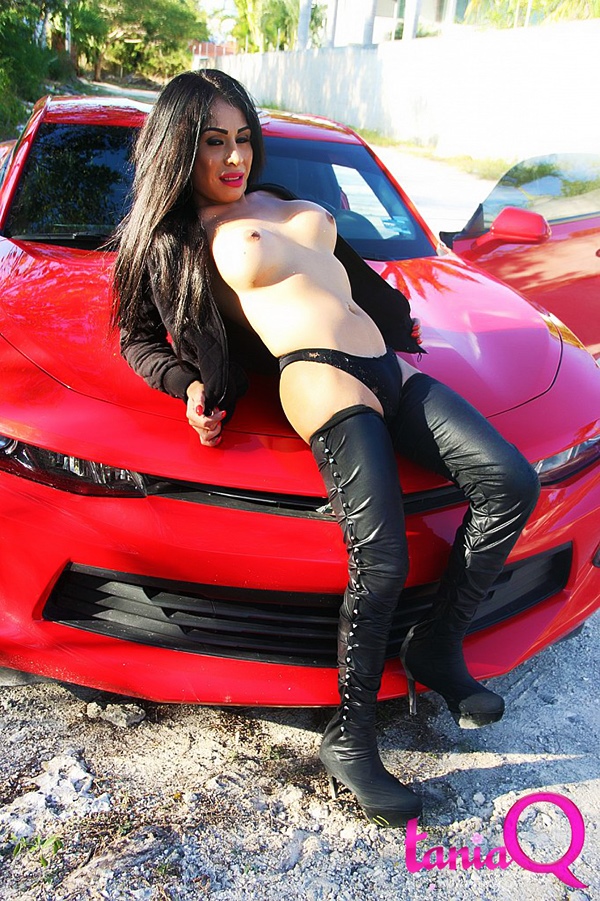 Can you imagine going out with TaniaQ In this car. Yes everyone would stare for multiple reasons. And once you get a nice crowd of guys looking, have Tania lean over and suck your cock as you drive away. Talk about a road of envy! The guys would be freaking out. They would all want to take your place.
Come into the members area right now and see this and all the other cosplay scenes as well as outdoors and in. Also plenty of hardcore for you.
Click right now on the image above or one of the text links to see the rest of this set.
Otherwise you can surf around on this site some more for the free samples. TaniaQ masturbating.








SideBoob! Shot outdoors and it was HOT! Yes it got so hot I was melting like I said. But I love this photo. Its the perfect sideboob shot and I makes my tits look amazing and very tasty! We were at this amazing little park. No one was there but us. I was changing clothes in the open and walked out onto a small bridge. I stopped in the sun and the PhotoG said to turn half way. So I did. Then she said to lift my top and show my tits to the sun. Of course I did that as well. The result is this hot shot of my tits. And its a photo I live.
When I see a shot like this it makes me want to reach out and touch the person. Do you want to reach out and touch my boobs? You can! Just join my site today and enjoy all my photos and movies.  Once you have done that make sure to comment and leave me your contact. The next time I shoot I will let you know where. Maybe you can join me and we can have some fun.
Check out this photo below and let me know what you think. Then also check out my members area by clicking here. Or click the image.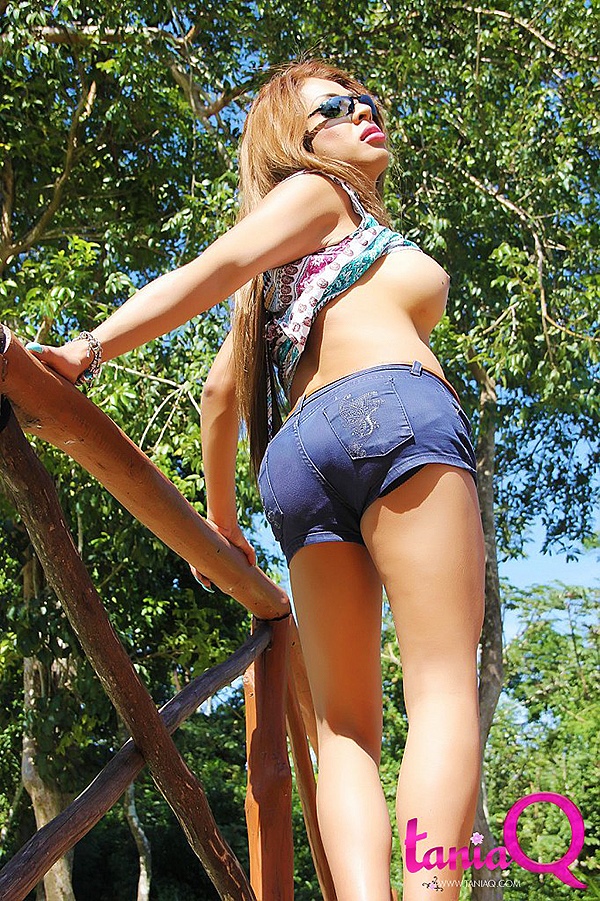 If you want to check out some other posts on this blog. Click below. Also remember to make comments.
We all know that Side boob is a thing. How about side ass? I mean literally its a body profile but what the hell lets just make a new phrase. So side boob and side ass it is. But anyway back to the topic here of some nice Side Boob from TaniaQ. You all know that she has very firm tits and that they look amazing when she has them out. What you may not know is that they feel amazing in your hands. And especially if you are behind her with your cock in her ass. And that is her preferred way to have them held.
So now that we have this photo below and our topic of Side Boob. I want to know what you think about this photo. Does the curve of her tits not make you want to touch them? Can you just imagine taking the round tit in your hand. Caressing her nipple a little with your fingers. Then taking a hold of the other one and doing the same. The slamming your cock as deep as you can into her tight little tranny ass and using her tits to pull yourself even tighter?
So now its time to make a very simple decision. See more or not. And of course you have decided with seeing more of this amazing body with side boob and also side ass. So click the image right now.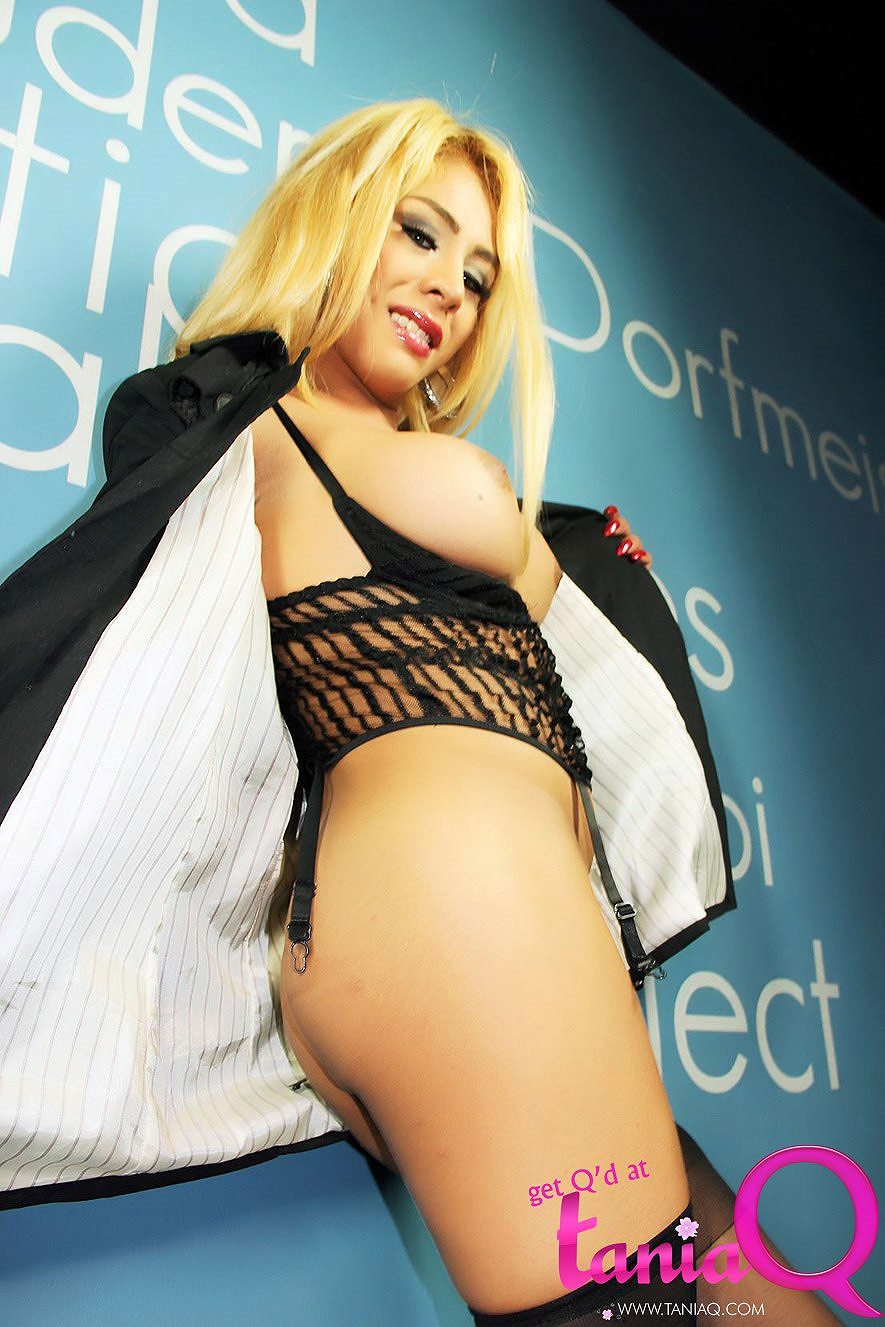 When it comes to a hot trans girl with firm tits big cock and a tight ass. Well for me, I always think of TaniaQ. And of course thinking of her makes my own cock hard. And that is actually a good thing. Why? Well because then I can stroke off looking at a hot photo of Tania like the one below. Firm tits big cock and its all showing and ready for you to reach out and play with. Can you just imagine if you could reach through the screen and touch? How would that feel and would you? Or is looking at firm tits big cock and trans girls just a fantasy?
I think that if you wanted to, you would reach out and touch. Also, I believe that you should take that step, and Tania would love to do it with you. Get to know her. Read her blog and also chat with her in the members area of her site. Let TaniaQ awaken your new desires. Its ok. No one here will judge you. We love you.
Click right now on the image below and check out the members area of Tania's website. Make sure to see the rest of this photo set and all the others in her members area. Also enjoy all of her movies. She is waiting to hear from you!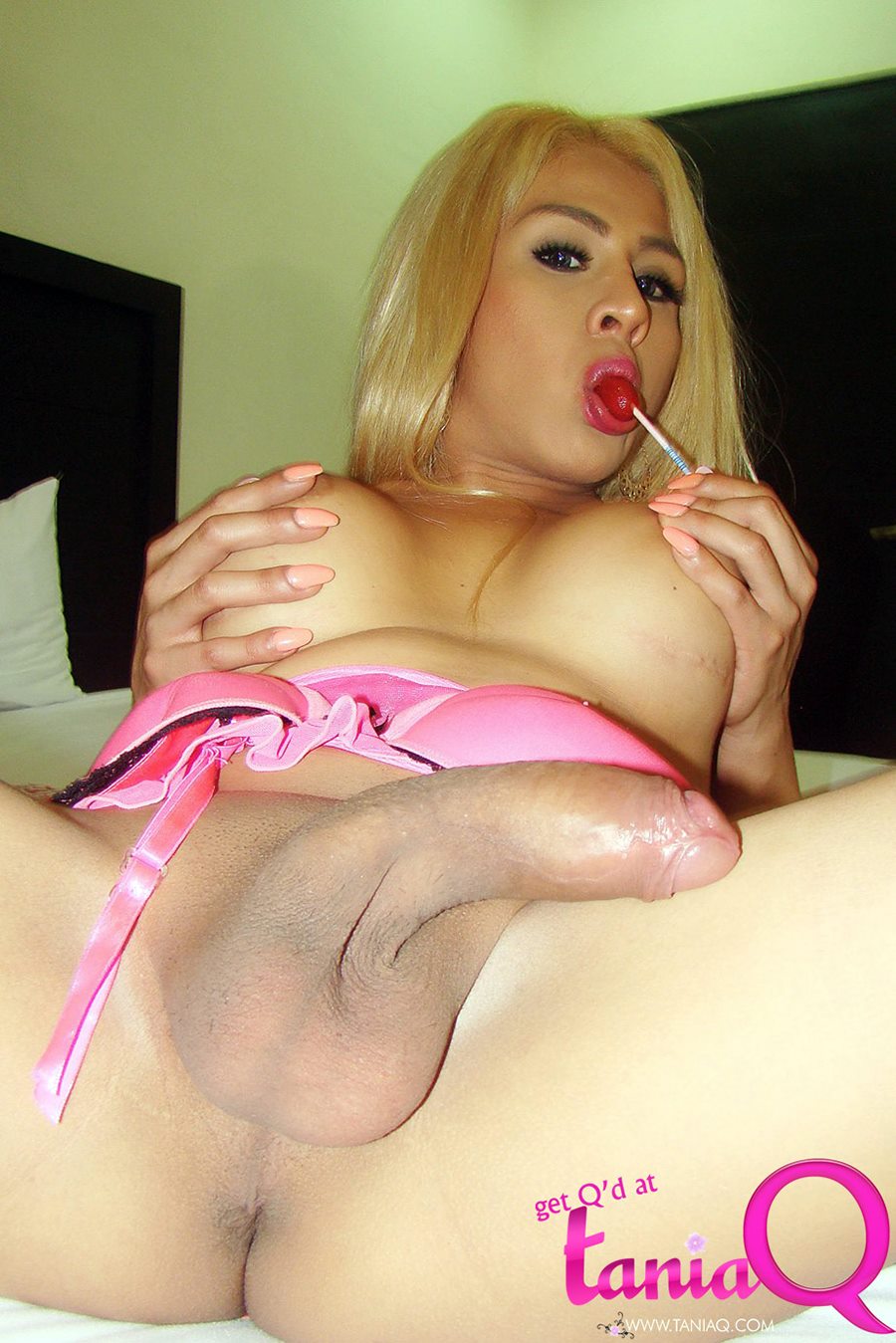 Those tits and that cock need your attention right now. So CLICK!
Hot Sites to check out!
Categories