Browsing articles in "Tits"
Tranny Tits outdoors. Come and see TaniaQ! Hey guys its me again TaniaQ and I had another shoot outdoors. This was on a side road and there were plenty of cars going buy. Some guys even stopped and watched. Its kinda hot to have men looking while I am doing these photos. Let me know what you think.
Come and see me and we can go shoot in public some place. It will be fun and exciting to do. I love doing it and it makes my cock hard.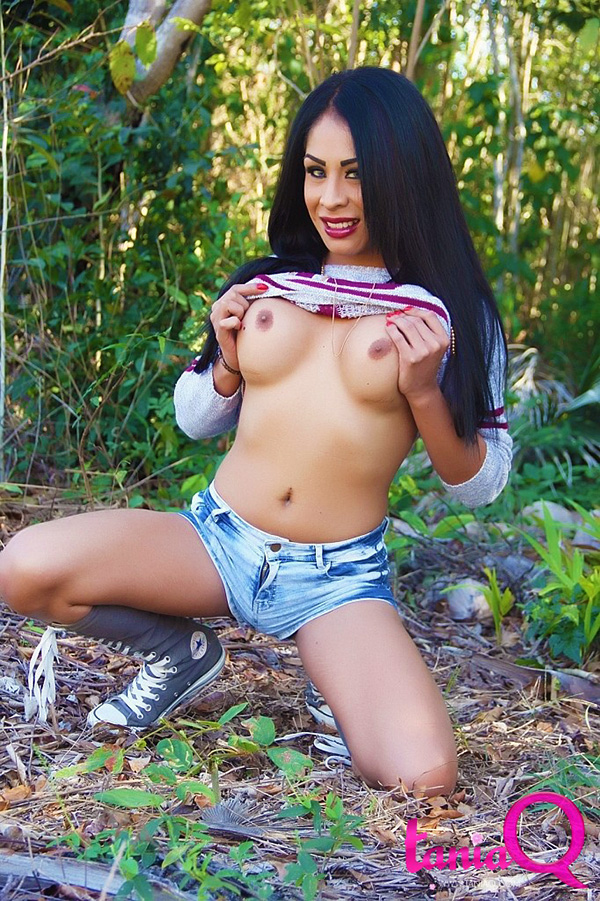 Click here and join my members area right now. You wont regret it.
If you want to check out some other samples of me. Click right here.
I'm waiting to meet you my dear!
Tranny tits! And notice a whole lot more in this photo! This of course is the amazing TaniaQ and she has her perfect tranny tits exposed once again. Did you also note that she is outdoors? Yep and that's her juicy cock hanging down! For those of you who do not know! This is TaniaQ! She is the amazing Mexican tranny babe that keeps popping up all over the internet. If you have to ask yourself why then you have not looked. With Round tits and also a thick cock she is perfect and horny as hell.
Click here to join TaniaQ right now and have some fun with her!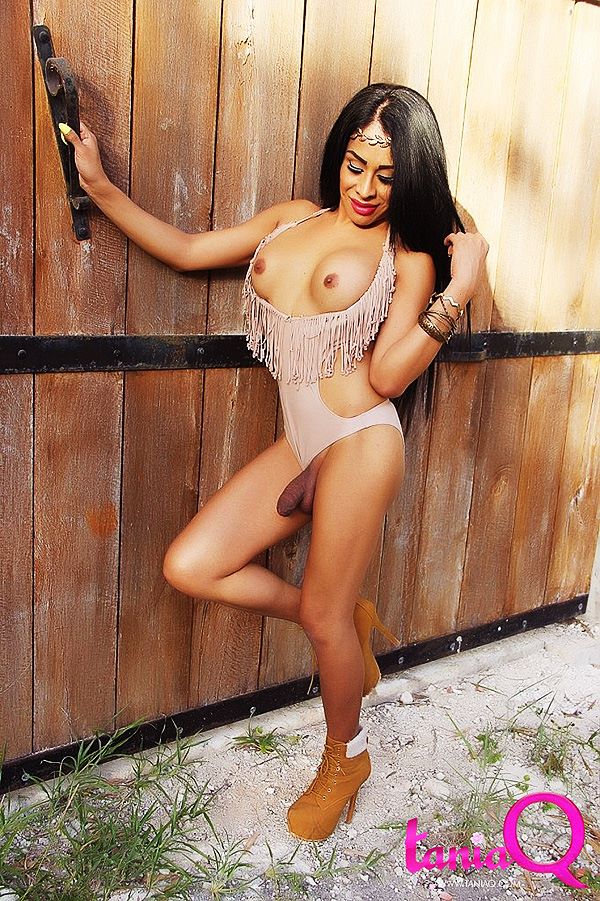 Do not forget to play with those amazing tits as soon as you can get them into your hands.
Further more if you want to see other samples of TaniaQ, just click around here on this site.
Stroke Shemale Cock. TaniaQ is inviting you for some fun! Thats right guys You can come and stroke shemale cock and let TanyaQ get off in your hand. All she asks is that you let her make a movie or photos of the event. Then when you are done if she is still hot she also wants to fuck your ass. Further more now is a great chance to get on her good side so that you can visit more often. Just join her site today and let her know your interested. Also make sure and send her a photo of your face. Not of your cock.
Click here to join TaniaQ instantly.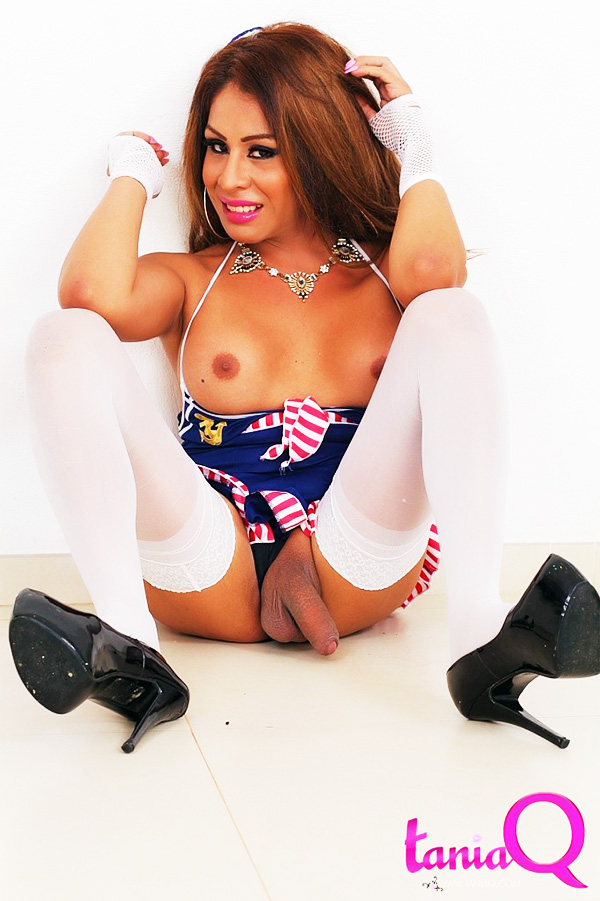 Just look at that photo and think about having that thick and heavy cock in your hand. You can do it today.
Also remember to rate and comment here on this blog.
Further more dont miss the more sample photos here.
Firm Tranny Boobies! TaniaQ outdoors flashing! Yes Again! I love showing off my bobbies and for that my cock as well. And yes I do have firm tranny boobies and I also have a big cock. So if you like both and to be around a tranny girl! Then come and hang out with me. Lets go flashing. And you can take the photos. Then when we are both hot and horny we can get naked some place and caress each other. Licking and sucking and also a lot of fucking really hard. I am versatile so you should be as well so we can max our fun together!
Click here to join me now and see more!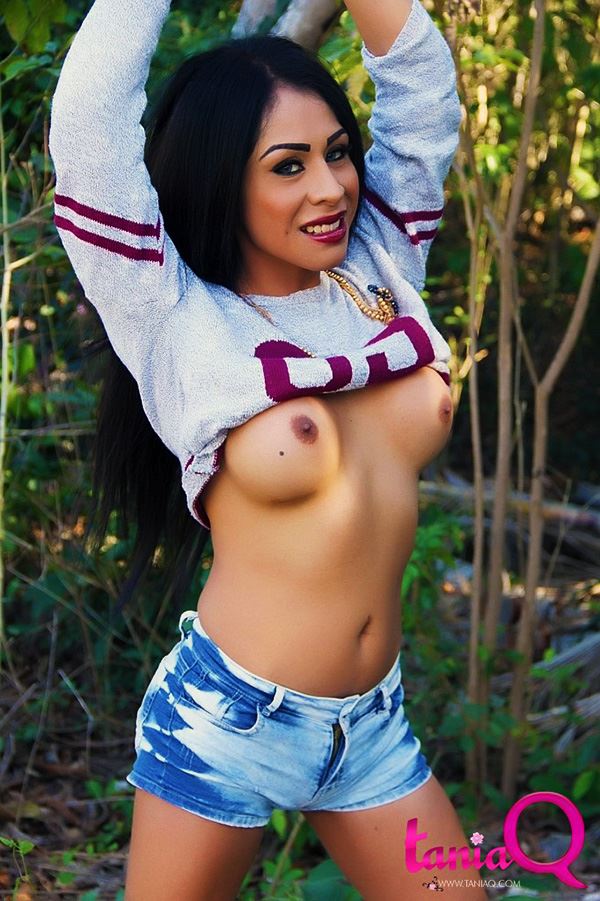 If you like you can also surf around this blog for more samples of me and my boobies!
Categories
Hot Sites to check out!