Browsing articles in "Tits"
Sexy Tranny Bikini with TaniaQ! First of all we have to ask ourselves if there is such a thing as a Sexy Tranny Bikini! Based on the research. NO there is not. Its just a nice bikini! How ever as you can also see with a sexy tranny in it! It sure looks different and hot. Another thing, for those of you who are not sure. This is TaniaQ and once again she wants to get naked for you. Tania has a big cock and very firm tits and she loves to play with them. She also wantes you to play with them and invites you to do this at any time you chose. So click right now on the image below. She is hot and ready for some action and that action is between your legs! Furthermore she wants to have some fun with her own cock. And with TaniaQ fun usually means sex.
So get the lube out and decide if you plan to be the top, bottom or also if your interested in both!
Click here to join Tania Now!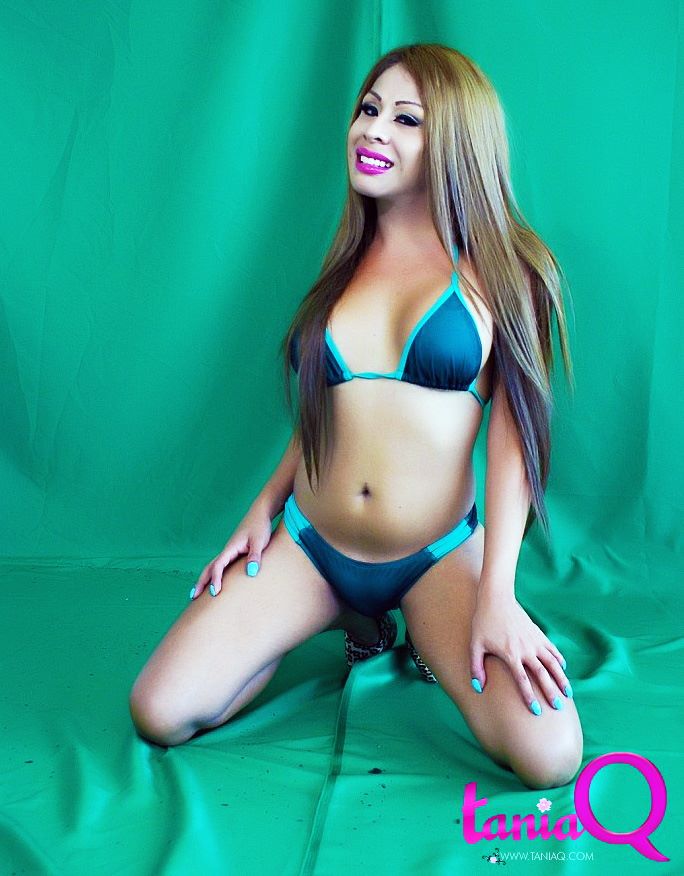 For more of this photo set you must follow this link!
Other wise you can surf around this site for more samples of TaniaQ!
What would you do with a set of spread legs like this set here? Can you imagine walking into your place and finding your girl dressed like this and in a similar pose waiting on you to arrive home?
So there you are. Long day out with friends. Maybe a bad day at work. What ever it was. Your walking up the steps to your door and you open it. Walk inside and your head is down a little. Your tired. But you also smell the sweet smell of her perfume in the air. Dropping your things you walk into the living room. Perched on the table near the fireplace. Sitting with spread legs. Black panties and high heels. Furthermore, Her lingerie is soft and transparent so you can see her amazing tits.
You note as you approach her that her cock is shoved down into transparent panties and that as you get closer it seems to throb. Aching to be pulled out of her panties and stroked and sucked on. Her lips are wet and she leans forward for a kiss.
As your tongue touches hers, her hand also grabs your belt and unbuckles it. She drops your pants and reaches for you cock. Her spread legs pulling you in closer to her body as you feel her own cock growing hard in your hand.
Get between these spread legs right now. Click the image below or a text link above.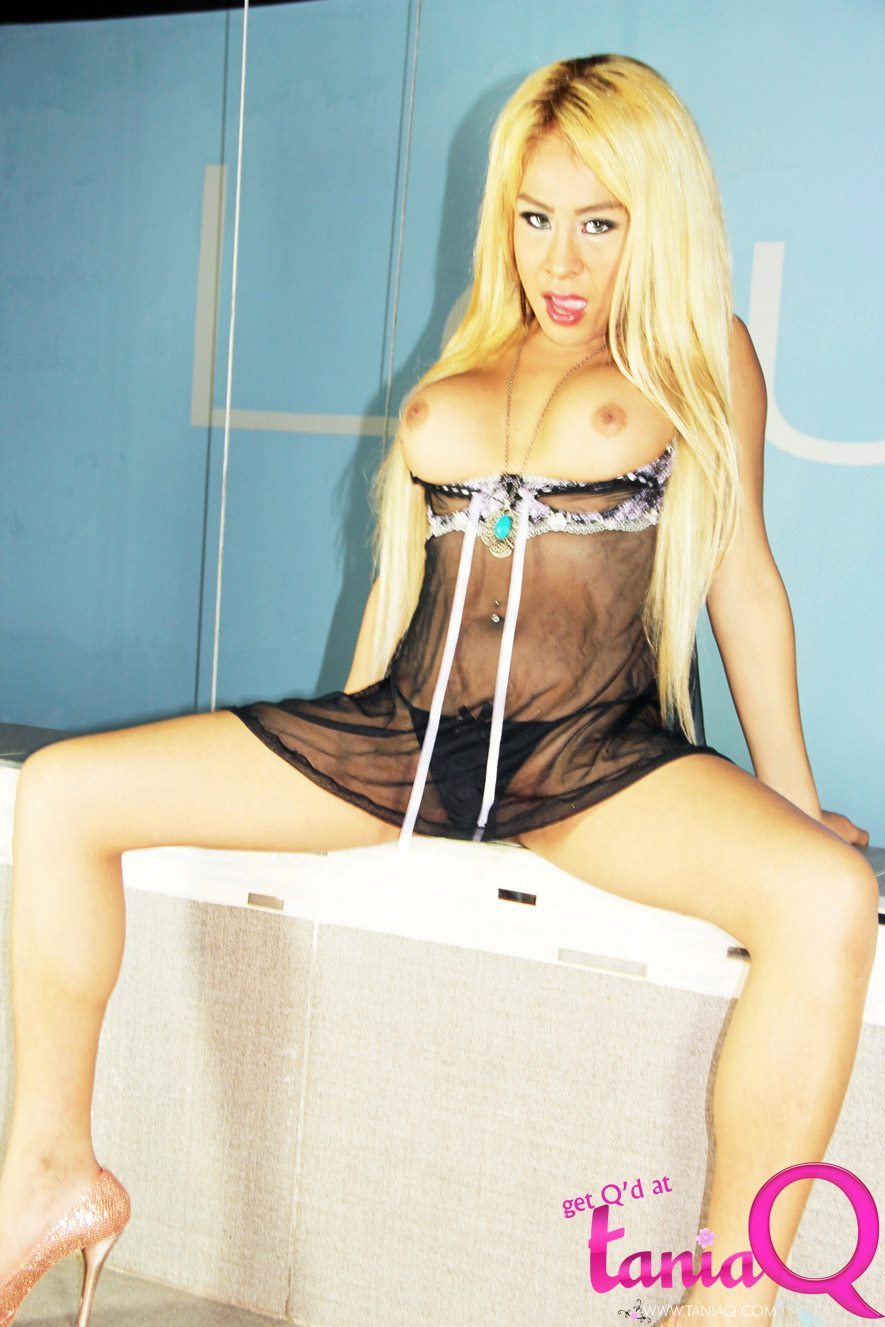 When it comes down to trans girls having fun. You wont find a girl quite as wild as TaniaQ. And when we wanted to do a set for Sucking TaniaQ's cock, She jumped up and said. Natty. After just a moment of confusion on the set. Tania was on the phone with Natty and telling her all about the idea. And you can bet your ass that Natty rushed over to have some fun Sucking TaniaQ's cock!
We found out later in the day that Natty had been after Tania for a while. But Tania was trying to stay friends. So what better way for them to enjoy each other than posing for movies and photos. That way, Natty could enjoy Sucking TaniaQ's cock! And Tania did not have to worry about it messing up their friendship. Which it did not. In fact it got better and Tania tells us they have since fucked many times and even invited some fans to join them.
Check out the photo below from the photo set and also from the movie. Its hot and you will love this one. As well as the other movies of these two lovely young ladies having fun with each other.
Click on the image below right now to see more. Or you can also click on a text link above. Join her right now to watch the whole movie.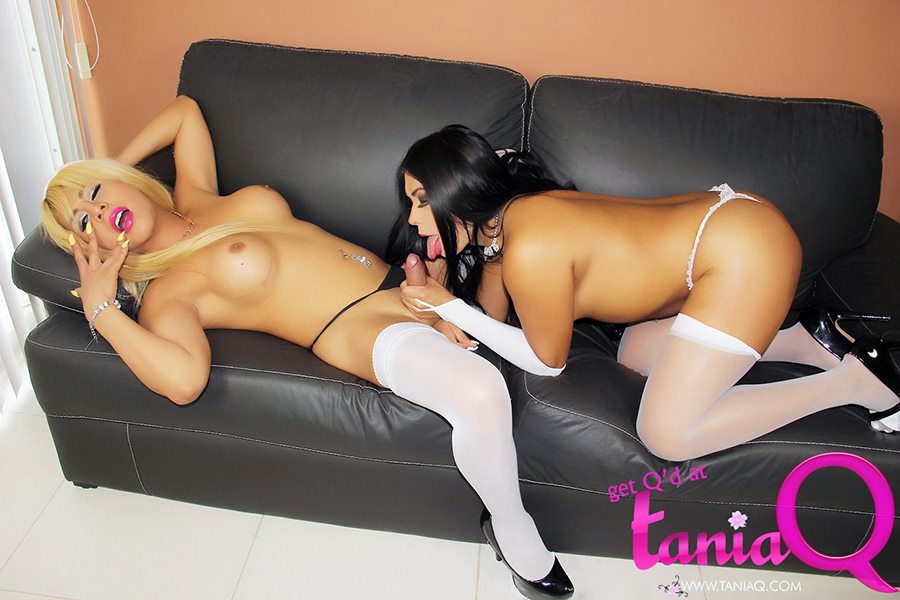 When watching porn we get to see a lot of action. What we dont often get to see is a hot trans girl cum shot unless we are watching a webcam. One of the reasons for that is that the girls making movies are often not quite hot enough to shoot out a hot load of cum. It often comes out just dripping and clear. But when it comes to a girl like TaniaQ, well her trans girl cum shot is always impressive. As you can see in the image below she shoots enough milk to fill a cup. Or to nicely fill you mouth or ass!
Yes the photo that you are looking at of TaniaQ and her trans girl cum shot is a still image from the video. And if you have not yet taken the time to watch the movie, then you really are missing out on one of the hottest trans girls. TaniaQ is always in a state of erection and she loves to stroke her cock. If she can get you to do it for her, then all the better.
Click on the image or a text link and check out the members area of her website. Watch this hung blonde beauty playing with her big cock, firm tits and tight ass hole.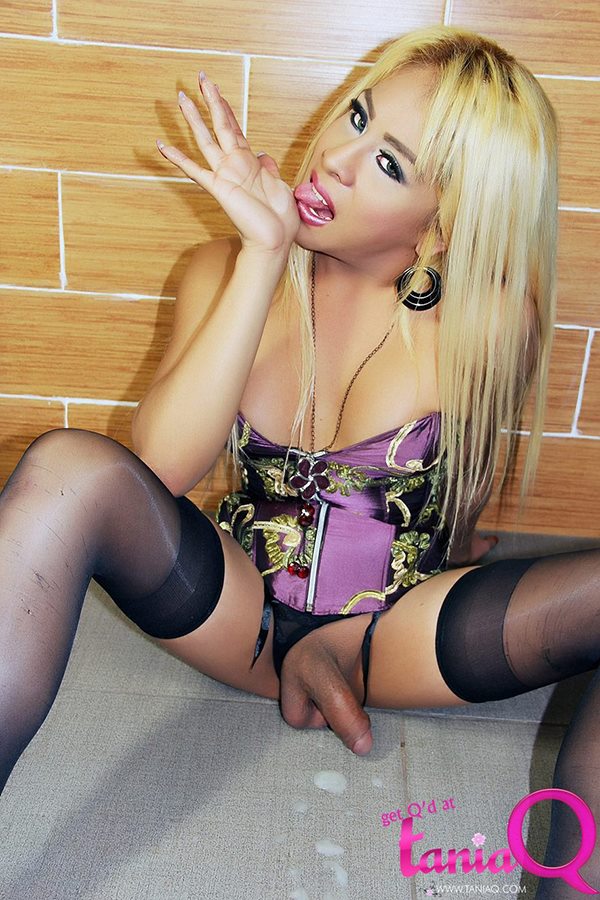 Hot Sites to check out!
Categories