Tranny Lesbian Action with Nikki Montero! So, is everyone here familiar with Nikki Montero and also with me, TaniaQ? I am the lusty top in the photo below about to get my ass hole rammed with her big cock. If you have not watched tranny Lesbian action before its time you do so!
Because of the intensity of most tranny girls your going to love watching us fuck tranny lesbian style. And just so you know this video will be in both sites! Nikkis and also mine! Just click the links below to check out the movie! Oh, and dont miss out on the photo as well!
Almost all of the videos in my members area have been shot in UltraHD and have awesome photos to go along with them. So sit back and really enjoy them. If you want to be in a set with me let me know! Just contact me in the members area! That way we can hook up soon.
Do you see in the image below that both Nikki and I also have a good amount of foreskin? Since you are a man of taste and want to watch some tranny lesbian action, this is going to be a turn on for you.
Right now you have the chance to see the rest of this set! You also get to see the video and the action. So don't wait and don't miss out on anything. Join me right now!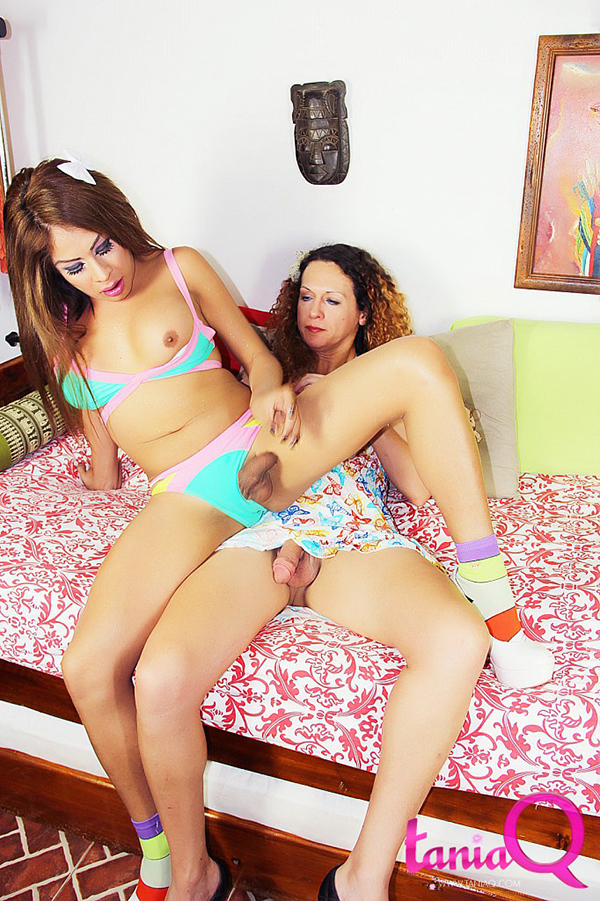 If you want to see me as the top with Nikki or any other tranny babe please let me know. I love fucking as a top or bottom. Sex is a big turn on and I want more and more. So get into my site now and lets at least masturbate together!
I want you to cum over and over and get off with me. Click right now so we can get started having fun.
Please comment here on the blog and also my members area!
Hot Sites to check out!
Categories