Browsing articles in "Cosplay"
Big Cock Upskirt Tranny! Can you see how fat my cock is now. I think it comes from being sucked a lot. Also from stroking it so much. I am always very horny and need to get off and its one of the reasons I like to wear skirts.
A short skirt allows me to have photos like Big Cock Upskirt Tranny! And I adore having upskirt shots taken. Even if you dont have on a camera I will show you what I have swinging. Come and see for yourself.
Click now and check out more Upskirt tranny photos and movies.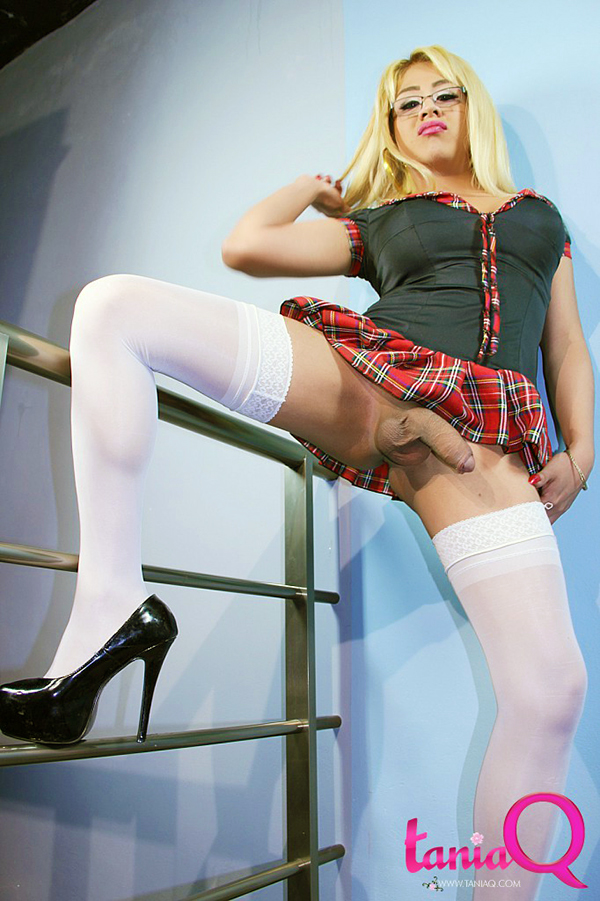 Do not miss out on playing with me. Im hard and ready for action and need some strong man cock inside me. So come and join me right now and lets fuck.
Otherwise you can also just surf some free samples of me naked and hard.

Tranny High Heels and sexy stockings! Hey guys. Yes this is another shot of me in Tranny High heels and also a nice pair of sexy stockings. And I want your opinion on the outfit. If you would also like to take a moment to compliment me on my cock and tranny balls in the photo. That would be very nice and quite hot of you. I do so love when a hard man tells me I have a nice cock. I also love to play with a man that wants me to take over and do what I want with him from time to time! So lets get together!
Click here and watch this video of me in this cute outfit with my cock and balls showing!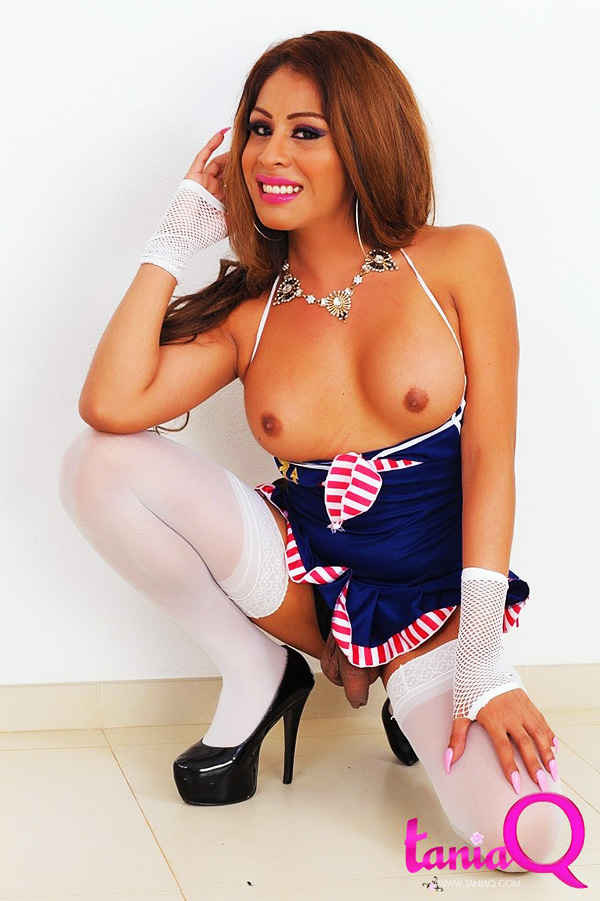 For those of you who love hot trans movies I have them and I want to share them with you. So sign up for my members area right now and get off with me! I desperately want to cum with you.
Otherwise you can surf a few more samples of me here on this Blog. Tits out and Cock out!
Happy tranny Halloween! With hung trans TaniaQ! Hi guys its me TaniaQ. I wanted to wish you all a Happy tranny Halloween! Enjoy the photo below and see you in my members area very soon.
Click here to join me now.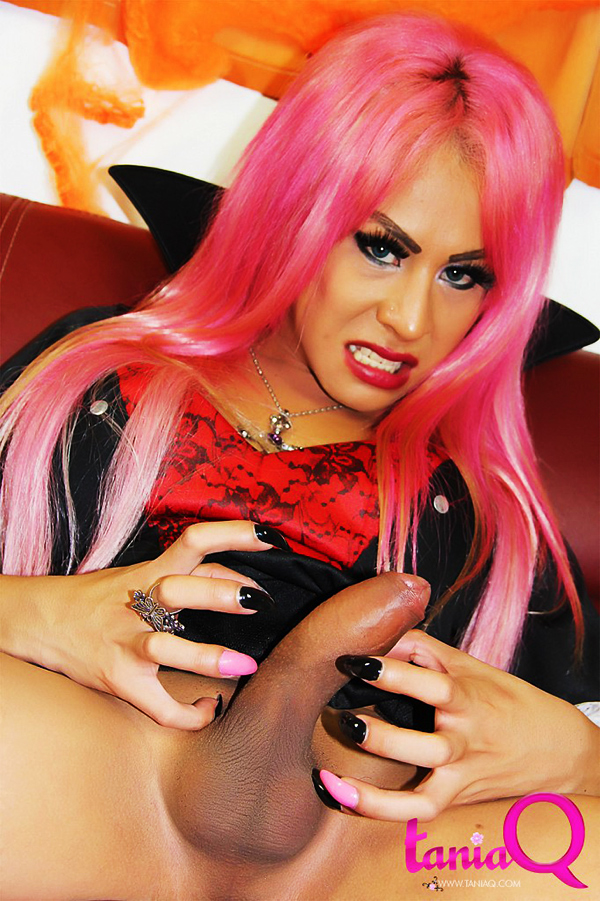 Or surf other samples of my body here.
Kisses.
TaniaQ
Hot Tranny TaniaQ wants to invite you to get naked outdoors! Thats right. For her next photo shoot she wants you to be with her. Naked out doors with both your cocks swinging in the breeze. For a sample of what the shoots look like take a look at this one called Hot Tranny TaniaQ ! As you can see clearly Tania is outdoors and naked with her cock in the breeze. She says that she gets really excited doing this and then when she is getting dressed again its hard to keep an erection down. So her idea is simple. She shoots outdoors with you and also some of your friends. Then you guys pick a nice soft patch of grass and relieve that tension in your balls. All over each other she said she prefers.
Click here to see more of TaniaQ outdoors!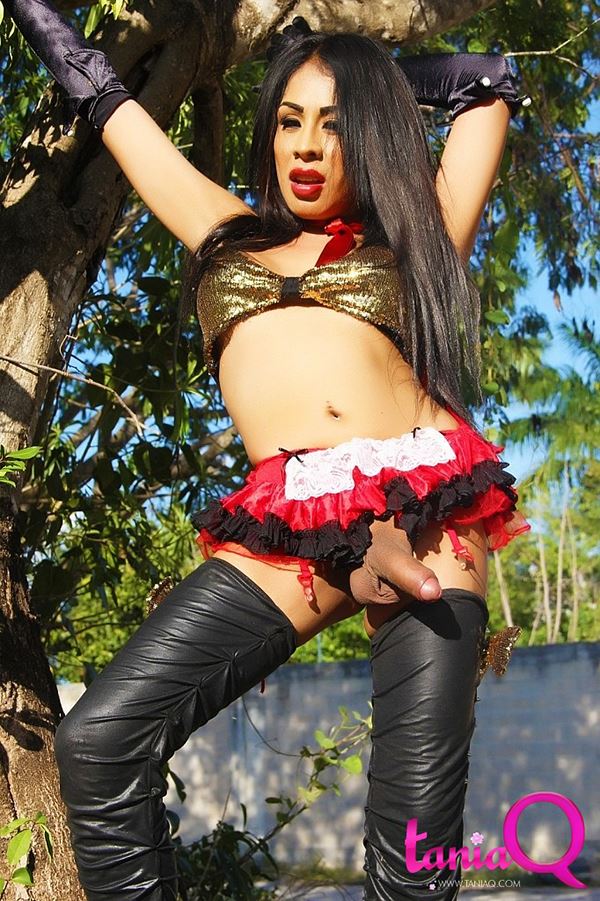 For more information join her members area right here. Tranny TaniaQ!
Other wise if you want to surf free samples that as simple as clicking here. Get Tania Naked!
Categories
Hot Sites to check out!