Browsing articles in "Cosplay"
Thick Juicy Tranny Cock! TaniaQ has a hot one! Yes guys I do! Or at least I have been told I have a thick juicy tranny cock! And the good thing about that for you? I get nice and hard in your mouth or hand and then I can stick it into your ass hole and spread you wide. Pumping in and out. Making it hurt! Or I can go soft and slow and the only pain is from the girth of my cock spreading you love hole wide open! Just imagine the head of my cock piercing your anus! Also think about you getting behind me and doing the same thing. Stroking in and out and everything you can imagine!
Click here right now to enjoy this photo set!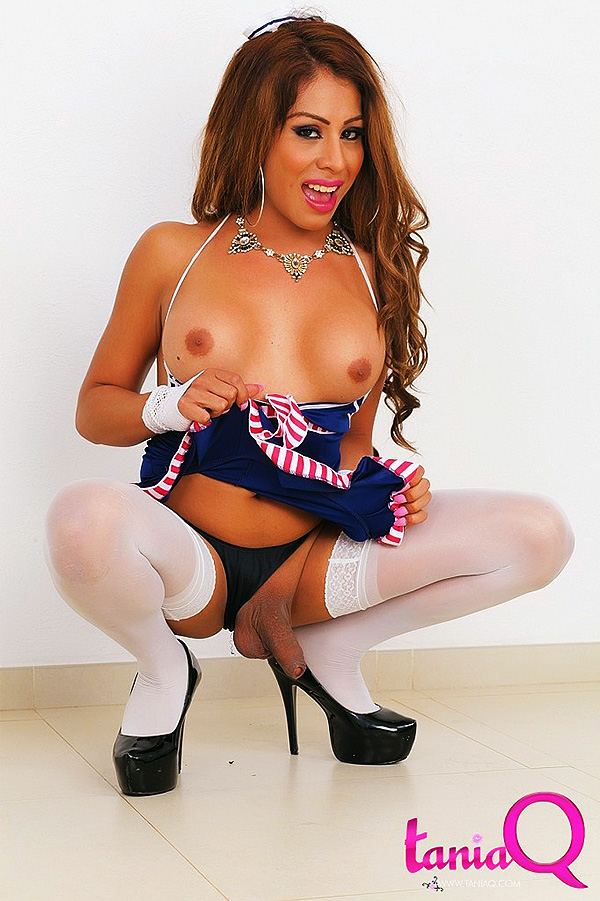 You can also surf around this blog for some more samples.
Further more once you are in the members area. Contact me right away! I can not wait to meet you and fuck.
Heels! What kind do you like to see? High heels or the lower ones? First of all, I personally feel the high heels tend to make a girls legs look better. Another thing is they tend like to make a girl stand more straight. This of course also pushes her boobs out! Giving you a better look at her body and how nice it a is. Most of all I think they just look very sexy!
The next thing is what kind of heels do you like shoe wise. For instance here I have on a small boot with a heel. I was working after all and have to look the part! Wink wink! This heel also is a little higher than normal for a boot. Its not the highest I have seen but I found it sexy!
Dont you just think I look adorable as a secretary? Come and sex me up and make me take your DICK tation!
Are they hard to walk in? Not really! Once you get the hang of them you can also run in them! But dont worry guys, I wont run away. tranny? I will run right to you!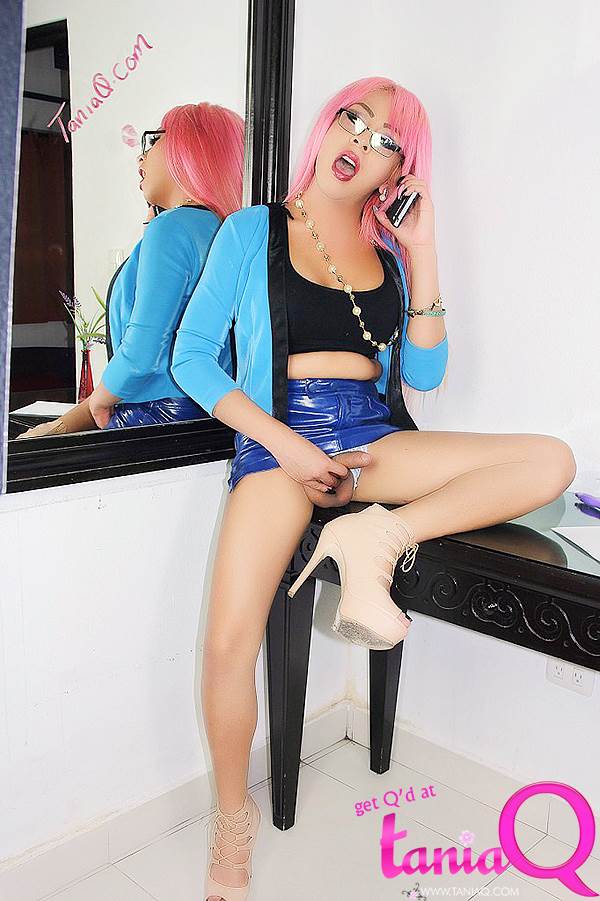 The next time I go to work and grab a few photos to share with you what should I wear? Should I also wear a skirt or a longer dress or maybe shorts? I do love to dress up and get men hot and I want you to know what you like to see. What kind of sexy clothing or heels turn you on?
Lets chat in my members area or you can just post some comments here on the blog.
Either way I do hope to hear from you. I want ideas for photos and videos and I also want them for sex! I love to fuck and can never find enough ideas to keep things hot. So if you have them let me know.
Kisses to you Babe.
I am sure none of you are asking why a tight tranny ass is important. But I am guessing that some of you also enjoy doing more than just sticking your cock into a tight tranny ass. In fact I am also guessing that some of you like to play games with your favorite trans girl. From lick and stick to what all can I get in there. And the best part is a good number of these trans girls will let you put almost anything inside that you want.
Take TaniaQ here. She was playing nurse and wanted someone to take her rectal temp. She really wanted you to play and stick something into her tight tranny ass. Playing these games excites both you and her and she can never get enough of that excitement. So make sure and play with her when you meet up! Oh, yeah, simply message her from her members area and that way you can work out a way to have some personal fun with her.
Click on the image below to check out more of this sexy and hot shot of her tight tranny ass. And yes its waiting for your input.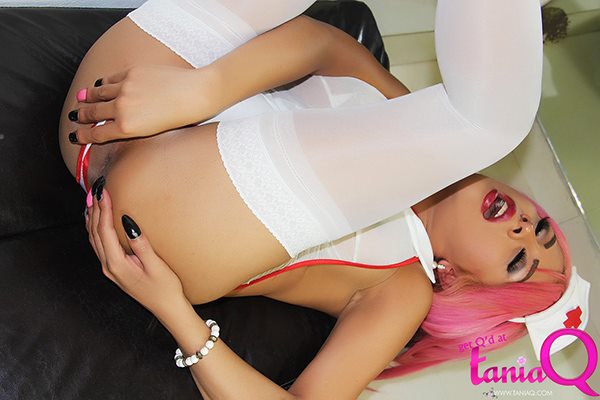 Also please if you would, rate and comment below on this photo.
Some times TaniaQ can take things a touch too far. Other times she takes them to the right point and lets them pop. Personally her phone sex photo set is about what I would expect out of this wild woman. Take for instance this photo set for Phone Sex. Tania got carried away and decided that fucking the phone as well as chatting with the guy would be totally hot. So she started trying to shove the phone into her ass hole so that she could get off with him.
Now I have explained to Tania that Phone sex is about her talking hot and telling the guy about touching her self as well as touching him. How she wants to fuck him or have the guy fuck her ass. But she always wants to shove that phone in her ass. So I would recommend that you skip the phone sex with TaniaQ and go straight to the hardcore ass fucking. You might as well.
If you want to check out the rest of this photo set. And you already know that you want to. Then click on the image below and stop wasting your time. Get off with TaniaQ and her hot idea of phone sex.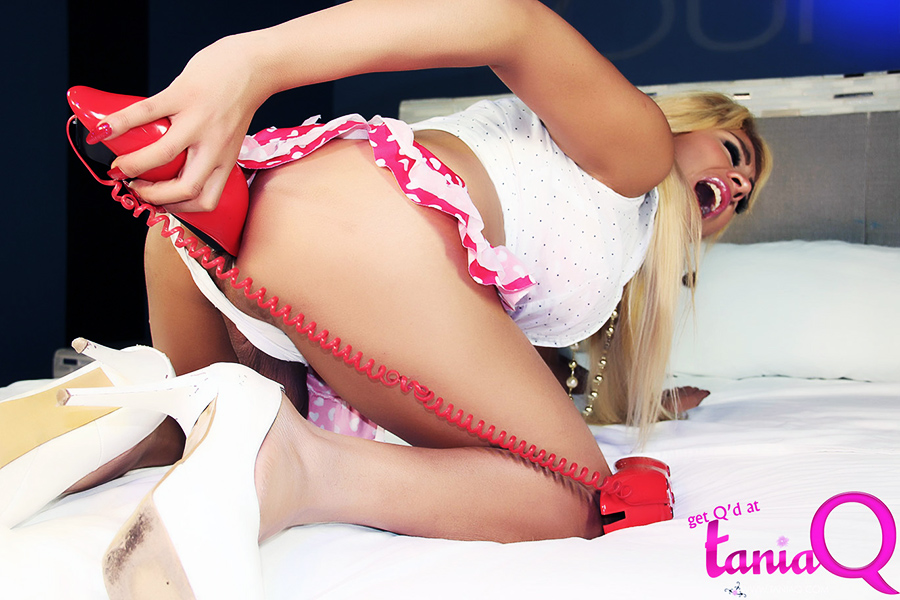 Hot Sites to check out!
Categories