Browsing articles in "Ass"
Trans Lesbians.
Yes guys I do actually swing that way. I can go full lesbian any time. Trans Lesbians that is. I do so love a girl with a nice set of tits and a big hard cock. Not always but some times. The raven haired beauty in the photo below with me is Natalia. She has been my friend for a few years and I always wanted to fuck her. When I started my website I messaged her and asked her to pose for it and of course with me. This turned into some hot Trans Lesbians sex and I was in heaven.
Click on the image below to see more right now and get off with me.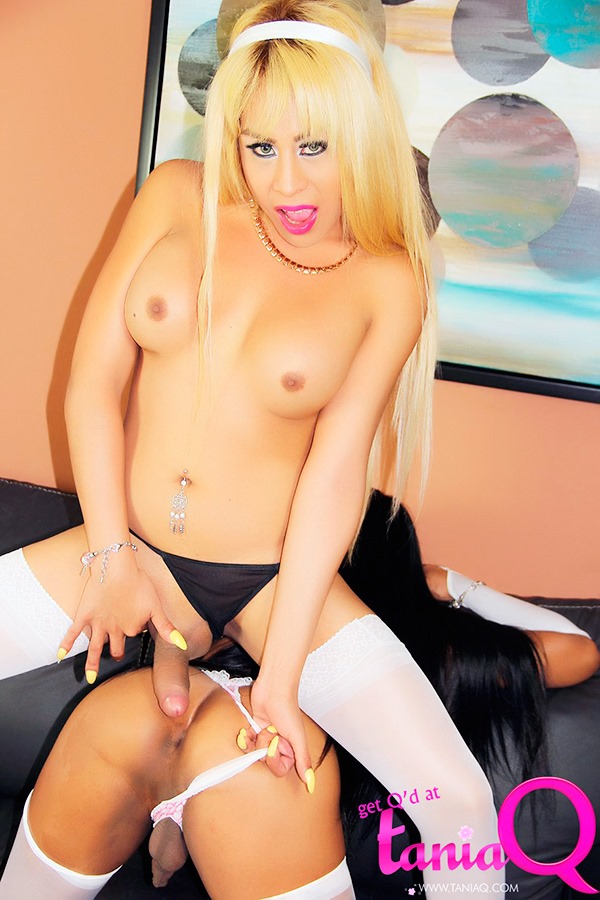 The video that we made after these photos was pretty hot. Natalia has a nice thick cock and it was very hard. The odd thing is I dont know if she was hard for me or the camera guy! But she had a lot of fun and on the way home wanted to know when we would shoot again as well as if I wanted to go out on a date with her.
Click here to see and read more about me and Natalia.
Otherwise I also have some sample photos and video clips right here on the site. So take a look at my hard cock!
Tight tranny ass!
I have to ask guys because of some of the things I have heard. What kind of ass do you like on your favorite tranny? I have a Tight tranny ass but I heard that some guys like them bigger and more well open I guess. My ass and hole are both small and super tight. However I can still take any size cock. I have to go slow if the cock is huge but I will sit right down on it. Or let you bend me over. Use a lot of lube of course so that we both gain pleasure.
Take a look at the photo below and then click it to see more samples from this gallery. This is a set of free samples to enjoy!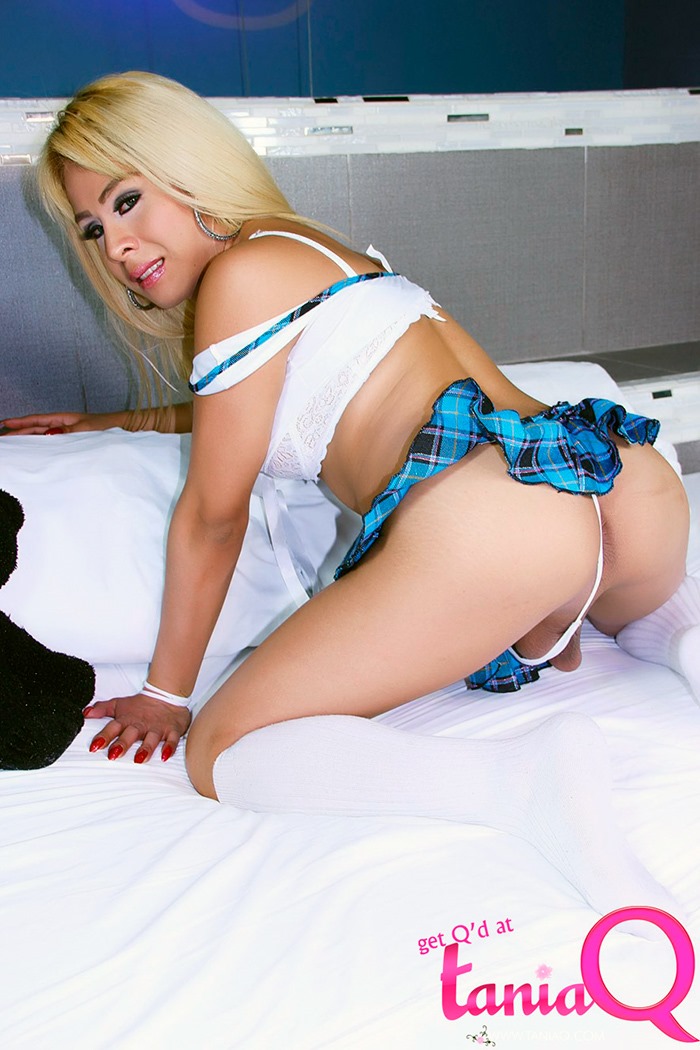 So i am waiting to hear from you guys about ass. What do you like and how do you like it. Please be specific and detailed. I love to read porn. It makes my cock rock hard knowing that you are getting off looking at me and wanting more.
If you want to see some of the other samples of me getting naked or wearing some of my cute little costumes then click here. TaniaQ Hot and Horny!
Fat Hard Tranny cock! With TaniaQ of course!
Yes guys you know me and you know that my name is TaniaQ. You also know that I have a fat hard tranny cock. And I am also certain that you know what I love to do with it. Not sure? Let me explain where I want to stick this cock. Lets start with in your mouth! Pumping the head of it into your lips and past your teeth! Feeling it go to the back of your throat and then bend to go down your throat deep. Feeling your teeth as they rake across the head and then down the shaft! Uhhhh I need it. By the way, this is not just any tranny cock your getting.
This fat hard tranny cock belongs to me. PornStar TaniaQ! And I personally want to suck your cock! Lick your balls and shaft! And then my handsome young man. I want to fuck your tight hole really hard. However because I am quite versatile you can do all of that to me as well. I can suck your cock until your cum boils. Then you can either shoot your hot sticky man load in my mouth and over my tits. Or you can flip me over and shove your pole into my hole and unload in my tight little tranny ass.
Click here to join and also contact me!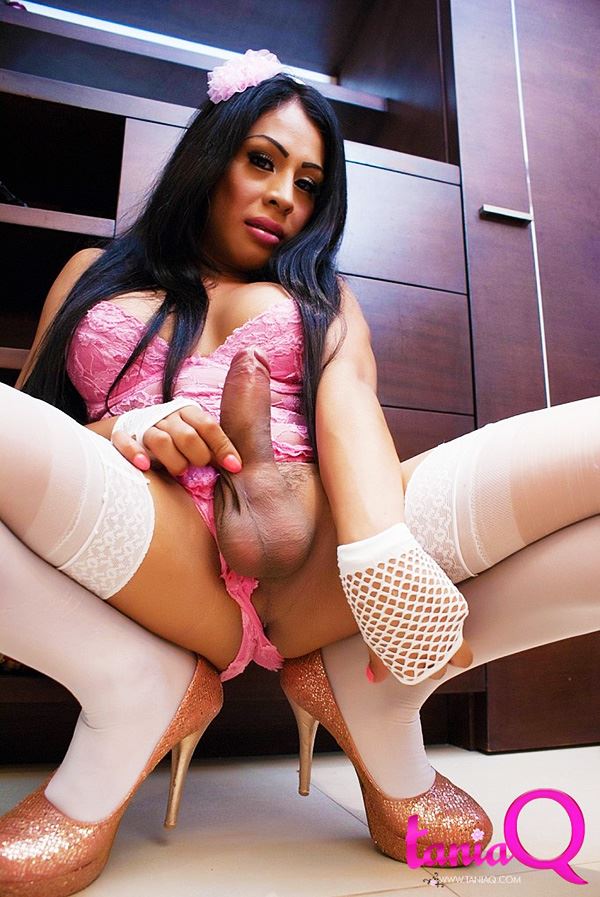 Another thing. Please rate and also comment on your favorite sets in my site!
Click now to see other hot samples of me, TaniaQ
Hard Tranny Cock! Ready for you to sit on! Well guys in case you had not noticed, my hard tranny cock is more than ready for you to sit on. I don't know what it is about me! But my cock is hard all the time and I just need to cum. If you get me off, then my erection goes down for an hour or so. But also when my cock is soft my tight love hole starts to pulsate with desire for a ramming. So make sure your still hard to fuck me!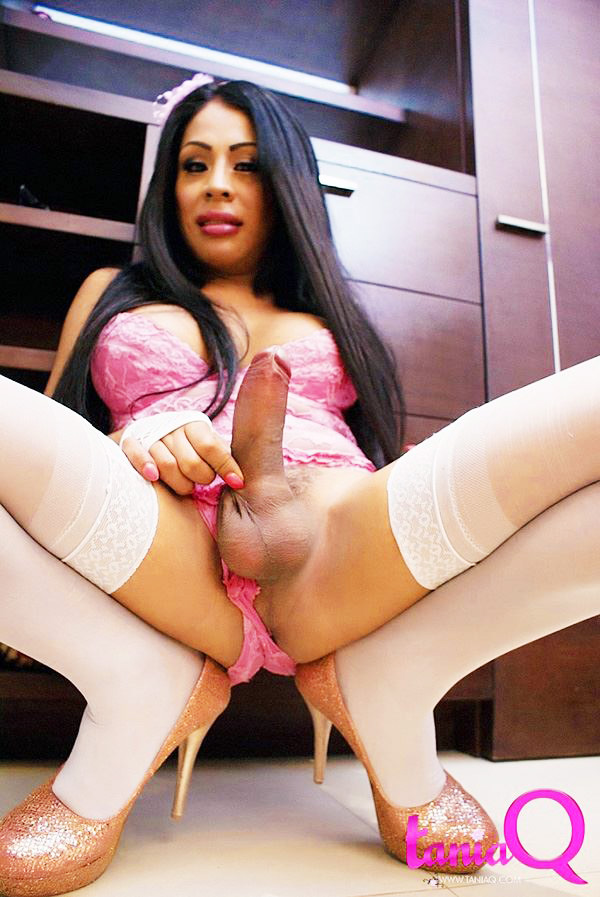 Click here to join my members area and see this photo set and also the videos.
Or you can surf for other hot samples of me on this blog by clicking here.
Come and meet me and lets have fun.
Categories
Hot Sites to check out!