What is your favorite color when it comes to a hot trans girl wearing lingerie? For me its all about the Black Lingerie! But honestly I don't like the color black when its just regular clothing. I prefer more brilliant colors. But Black Lingerie seems to add an allure to me that I can not describe. So seeing TaniaQ pose in this color gets me hard!
When looking at this photo of TaniaQ in Black Lingerie what do you notice first? Do you see her heels or her hair? Or Maybe you see some side boob there? Nahhh I am guessing that you just like me zeroed in on those panties she has on. The ones that you can tell can barely contain her big fat tranny cock. Now all we need for her to do is roll to one side so we can see the prize she has packed in there. And don't worry. By the end of the photo set, you will get to see that cock and it will be nice and hard for you.
Click on the image below to check out more of this set and to see those panties in her members area.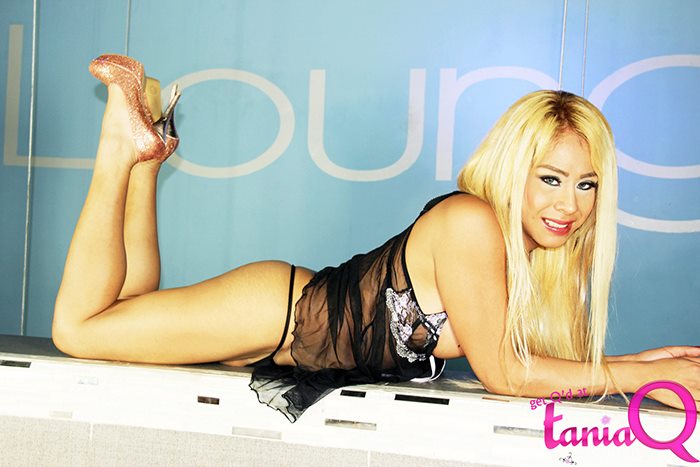 Both your cock and your hands are telling you to click. So just do it.
Hot Sites to check out!
Categories