Browsing articles in "OutDoors"
Tranny Cock flashing at a public pool! Hi guys. I was at a public pool for the day and decided to grab a few photos. Once things slowed down a little and there were only a few couples left, I started showing some skin in the photos. And I finally did a big a Tranny Cock flashing! It was actually more exciting than I expected to have about 14 men and women watching me. So of course my cock got hard in my bikini and I popped it out for them to see!
Click here to see the rest of this photo set of my cock flashing fun!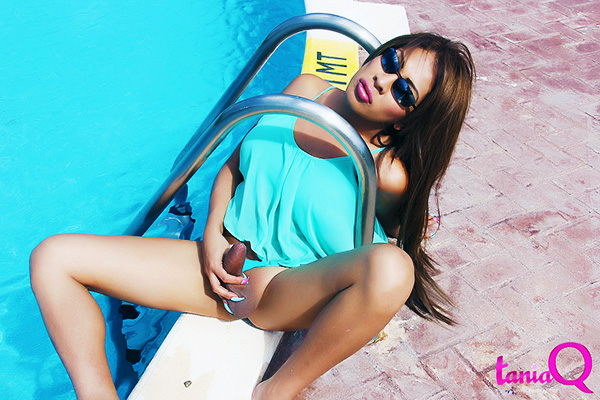 Tranny cock is exciting no matter what. We are the perfect mix of male and female and we also love to fuck more than most!
Click here to see my members area and join me.
Otherwise you can check out some more samples on this site of me, " TaniaQ "!
Tranny Cock In Boots! Hi guys. I know you all love to come and see my amazing photos and videos. And I know even better you love the outfits I come up with. Its a lot of Cosplay and other things. And I was told that a number of you also like to see Trans girls in Boots.If your favorite trans girl does now have a pair of boots maybe its time that you buy her some. She will wear them for you and you will love seeing her! In fact the first time you might cream before you get your cock into her ass hole!
So I made this set Tranny Cock In Boots! Get it? Cock In boots. Rather than puss in boots? jijij. Just playing with words a little and I really hope that you like the photos from this set.
Click here to see more of my cock in boots!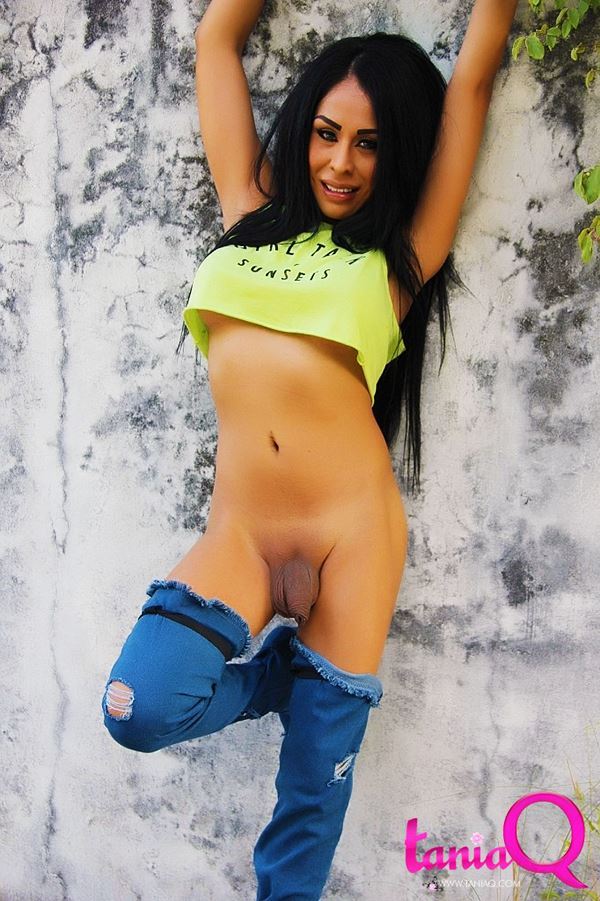 I also have a number of hot movies in the members area where I have on either these boots or another pair. I love to dress up. Its so much fun!
Click now and join me.
Otherwise you can surf around here for more hot samples. Some I am naked in!
Hot Tranny TaniaQ wants to invite you to get naked outdoors! Thats right. For her next photo shoot she wants you to be with her. Naked out doors with both your cocks swinging in the breeze. For a sample of what the shoots look like take a look at this one called Hot Tranny TaniaQ !This is going to blow your mind. Seeing that hard tranny body outdoors and getting naked!
As you can see clearly Tania is outdoors and naked with her cock in the breeze. She says that she gets really excited doing this and then when she is getting dressed again its hard to keep an erection down. One of the things she loves about shooting outdoors is being a hot tranny getting naked where people can see her. So her idea is simple. She shoots outdoors with you and also some of your friends. Then you guys pick a nice soft patch of grass and relieve that tension in your balls. All over each other she said she prefers.
Click here to see more of TaniaQ outdoors!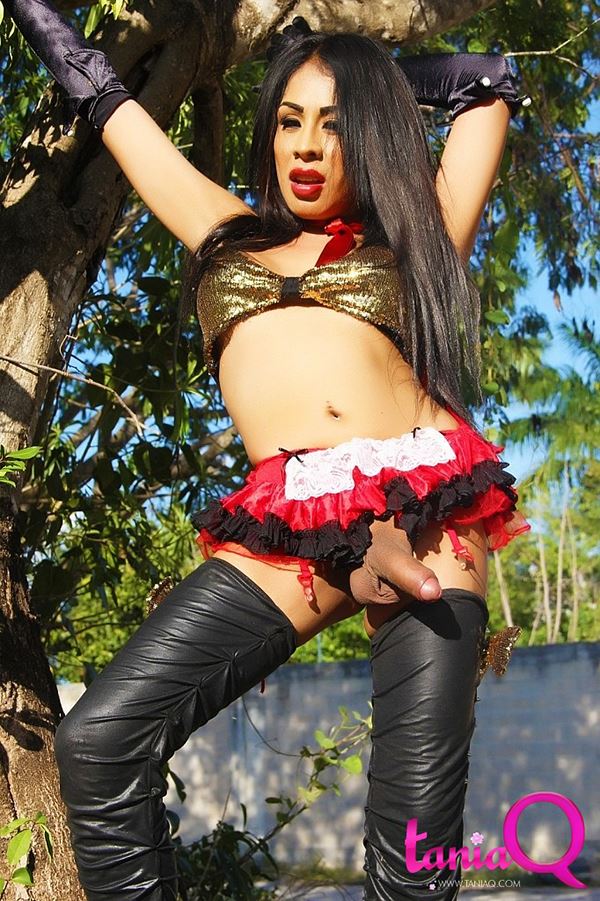 For more information join her members area right here. Tranny TaniaQ!
Other wise if you want to surf free samples that as simple as clicking here. Get Tania Naked!
Tight tranny asshole. TaniaQ wants to share hers! So yes, when it comes to a tight tranny asshole I have one. As you can see in the photo below. Getting your cock into me is like pushing a three inch pole into a 1.5 inch hole. So if you decide you want to fuck my tranny ass hole make sure and bring plenty of lube. Yes I do love a good ass fuck.
However I am so tight that you have to be gentle as you put the head of your cock into my hole. That first spread needs to be slow. Using a lot of lube so the ridge of the head of your cock does not rip me open. Don't get me wrong. That's the most pleasurable pain in the world.
But once your shaft is deep and the head of your cock is hitting my prostate then you can ride me like a wild animal.
Click here now to join my site and watch this being done to my tranny ass!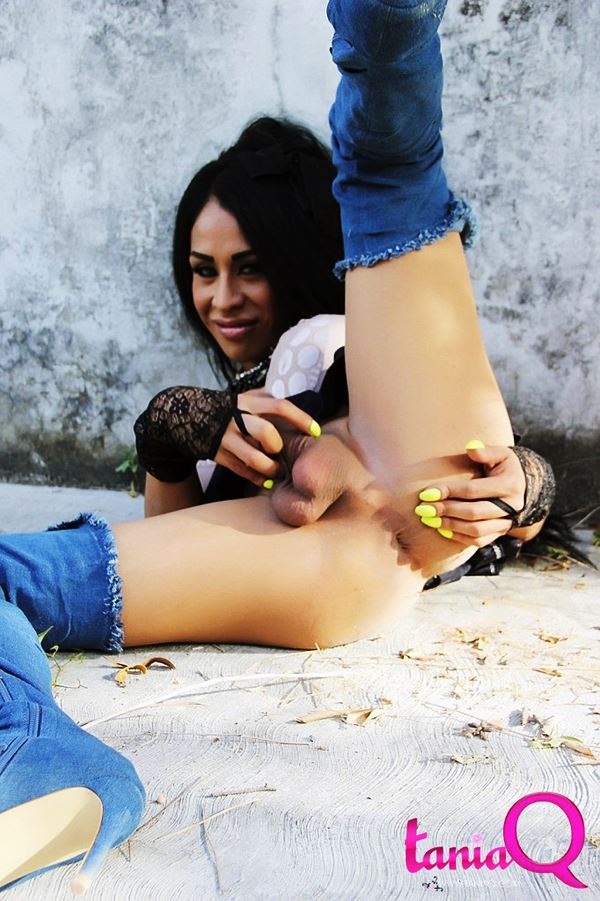 If you want to see some more samples here of me. You can surf around. I have both clothed and nude. So enjoy!
Otherwise click here and join my members area right now for some hardcore fun!
Categories
Hot Sites to check out!