What to know one of the hottest things about looking at photos of a spread legs trans girl? Its simple and in this photo quite obvious. You know she is packing some heat between those thighs.
In fact in this photo below of TaniaQ our spread legs trans, you can quite clearly see her bulge and it looks oh so tempting. And I mean super hot. Can you just imagine being able to trace your fingers over her shorts? Caressing her cock as it throbs below the silk of the shorts? Watching it grow stiff as you touch her big firm tits and play with her ass. Then pulling that cock out the bottom of her shorts and caressing the head as it drips precum!
Getting to enjoy photos or videos of a spread legs trans girl is always hot. You are getting to enjoy her without all the other issues that can be involved. And you are also getting the chance to get off with her and at no risk at all. And that is another turn on about TaniaQ. She wants you to cum as hard as you can. And if you try to time it, you will shoot your hot load at the same time she does.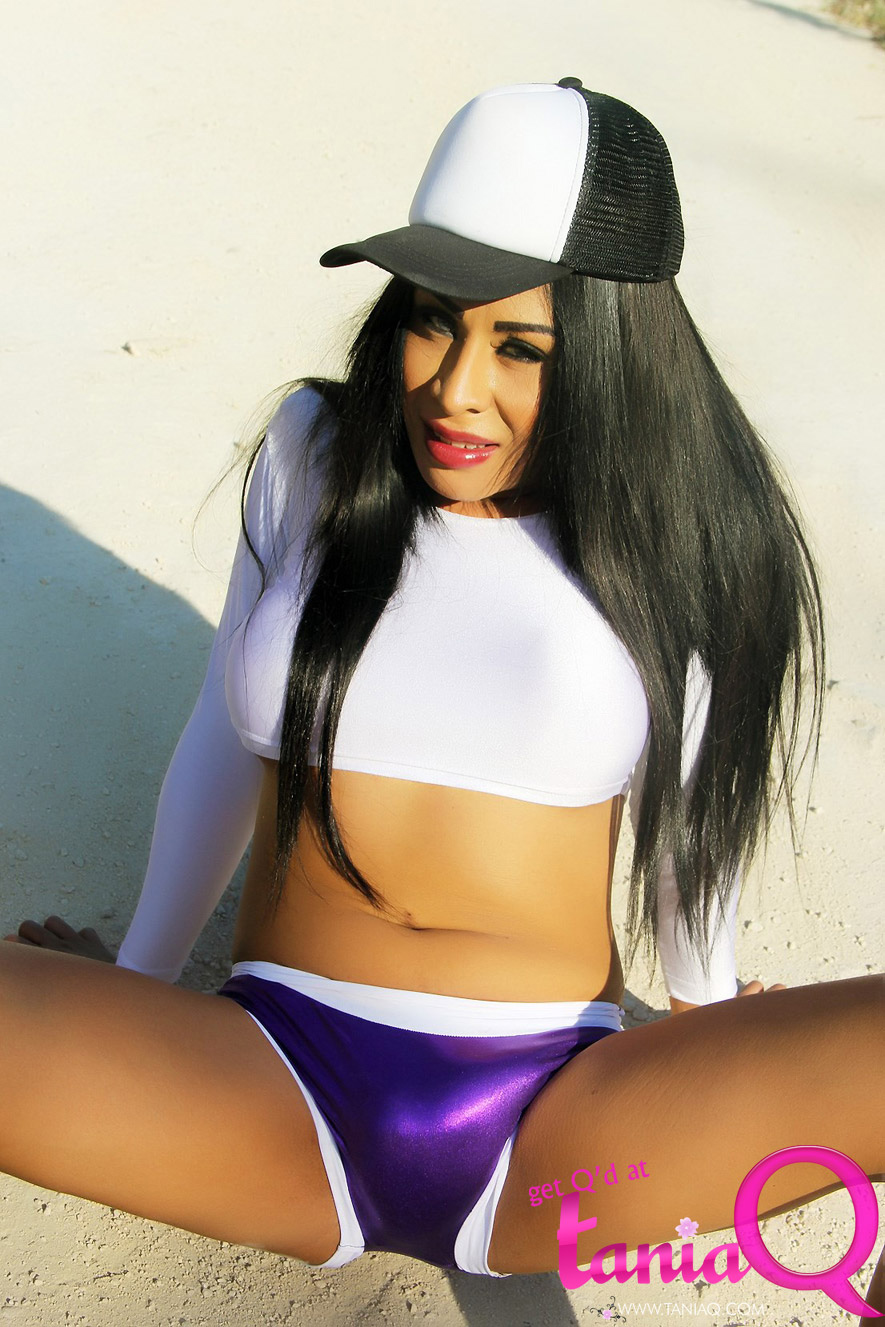 Do not miss what happens next!
Hot Sites to check out!
Categories