Browsing articles in "Lesbian"
SheLesbian foursome action! Have you seen this? These hot and amazing SheLesbians are ready! Are you? Check out this SheLesbian foursome action right now. They are from left to right. Naomi chi, Nikki Montero, Nina StrongHold and on her knees, me! TaniaQ.
If you have not yet seen this photo set or watched the movies. You need to right now so you don't miss out. Watching all four of us shelesbians getting naked! You know you want to join us for this cock party. Its a trans cock party that you wont soon forget.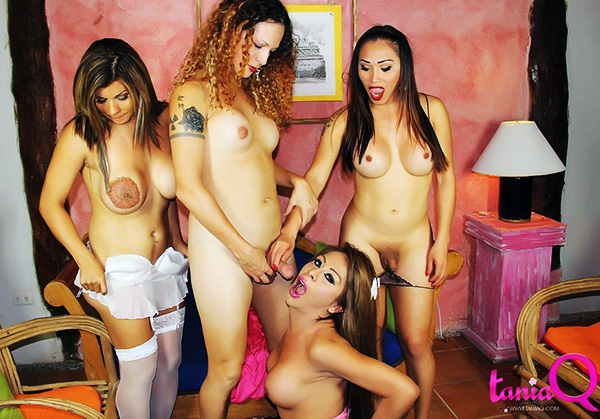 Just imagine all that trans cock in you face. Or maybe you want all four of those cocks in your ass? No matter what these SheLesbians will help you get off like never before!
Click here now to join my members area and see this set!
Otherwise you can surf a few more samples here on this site of me! TaniaQ
Further more if you want to check out some hot live trannys on webcam. Click and do it at that link!
Tranny Orgy! TaniaQ, Nina StrongHold, Nikki Montero and Naomi Chi! So who else would love to have a tranny orgy? If you could get your hands on me, also Nina and Nikki and maybe Naomi, would you dive in cock first? Maybe you would like us lined up behind you to pound you ass in a train! Well we would love to do it with you. To give you a taste we have this photo set and also the video to go along with it. Its wrapped up nice and neat in my members area.
Click here now to join and watch the movie!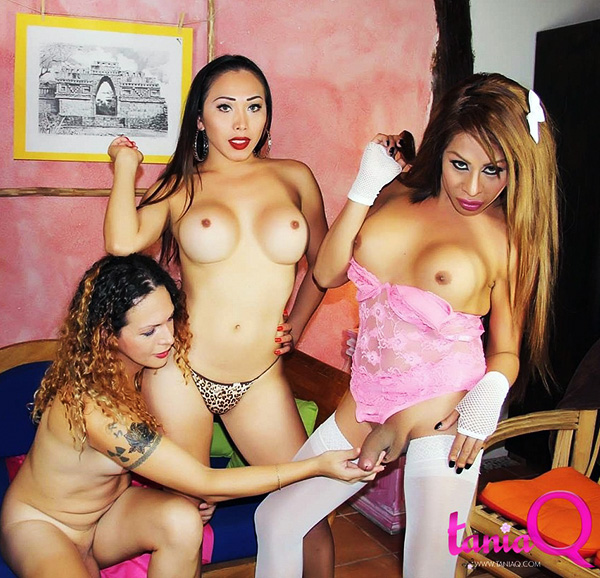 If you have never had a chance to watch or be in a trans orgy or similar. Now is as good a time as any.
Join my site and watch two different orgys with the same girls. It was hot and your going to love seeing them!
click now to join.
Or you can also surf around my blog for more samples of updates I have in the members area.
XOXOXO TaniaQ!
SheLesbian TaniaQ poses with a girlfriend. Yes guys thats the amazing and sensual SheLesbian TaniaQ. Check her out and that amazing tight body. See the hot trans on the right? Well those two are going to fuck and you will love watching that hardcore action. Its SheLesbian all the way. Honestly there is nothing like watching two hot SheLesbian trans girls fuck each other. Just sit back, get hard and stoke while you enjoy this anal action.
Click here to join Tania today!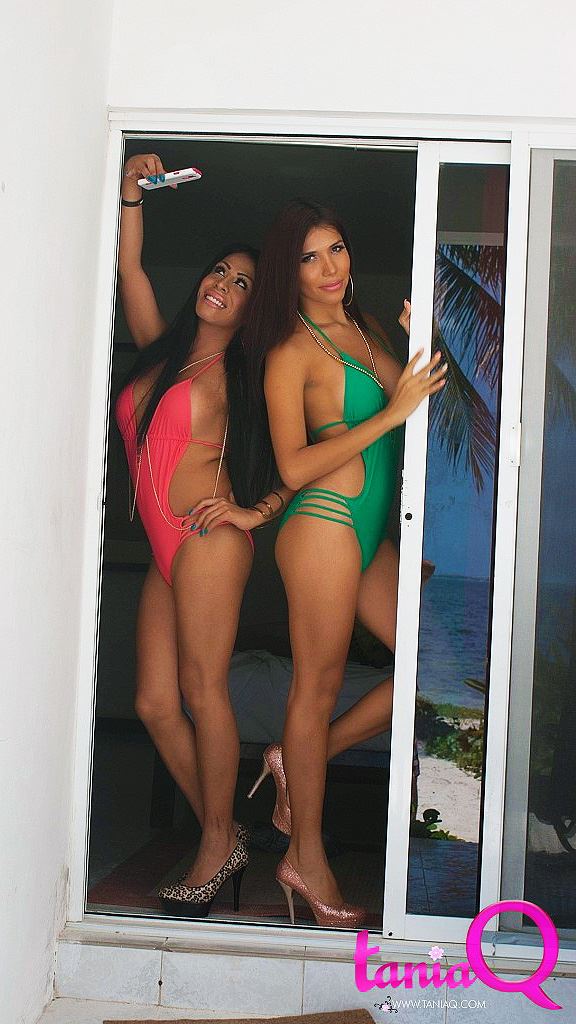 Or you can also surf around this blog a little more and check out some other samples of amazing trans girls.
Further more don't miss out on the live can stream at the top of the main page.
Another thing. Rate and also comment on this site and in the members area of her website.
Trans Lesbian with TaniaQ and Nikki Montero! Well I dont know about you, but I am guessing trans lesbian is ok! For me its a turn on and also something of a dream! Think about it. Two Trans sucking each other off. Thats 4 tits, 4 balls and two cocks and also two holes that need to be pumped!
Right now is the best time to watch this action with TaniaQ and Nikki Montero!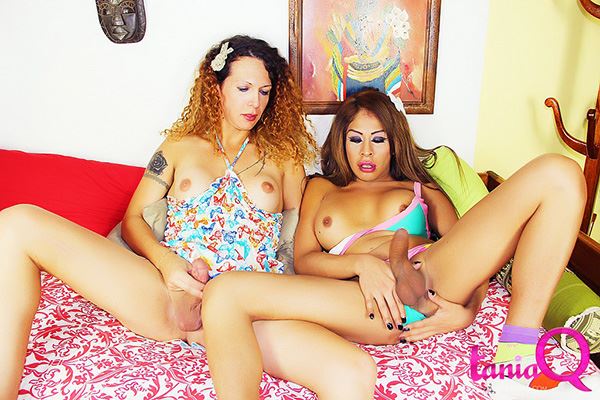 Join now to see the hardcore movie.
Check out other posts on this blog as well.
Or just get off with this photo and also a few others and miss your chance for the hottest tranny online!
Categories
Hot Sites to check out!