Browsing articles in "Panties"
Tranny Ass with TanaiQ! Who else here likes a nice piece of tranny ass? We also love some good cock but the ass is where we all want to land. And TaniaQ has a perfect hole for you cock. This hole is not only tight.  But its also part of a small ass in general that loves to get hammered hard.  Lube it with spit or tube lube and stroke the inside with your meat pole and she will love you. But make sure to stroke deep and hard and make this love hole squeeze you back.
Also make sure to use some fingers while you reach around and stroke her off.
Once you have worked her hole good and hard, make sure to ask her how she wants to get off. Tania often likes to return the ass riding so be prepared for that as well.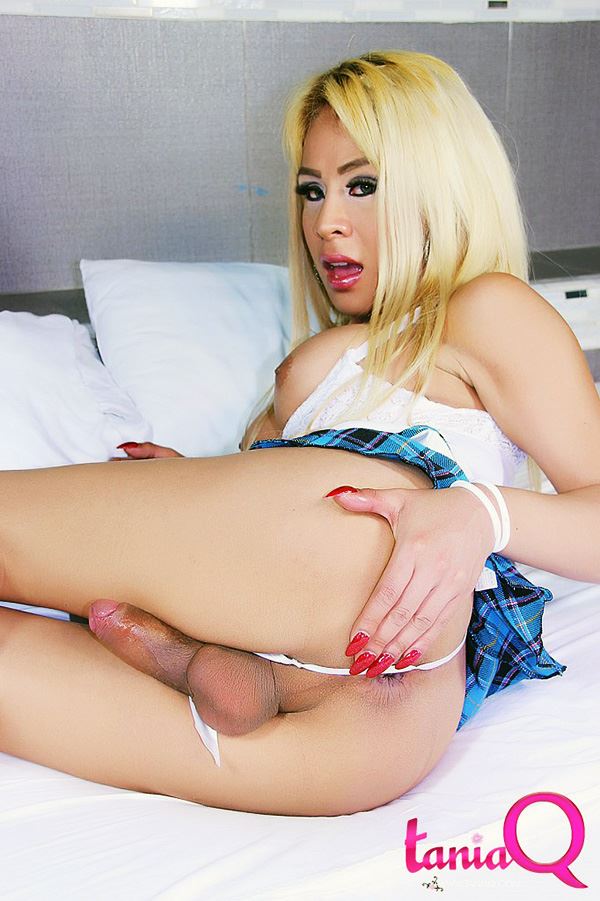 Join Tania today for her photos and also videos. Get off with her almost instantly! But dont cum too fast!
Check out other sample posts of TaniaQ here on this blog
Rate and also comment for her on both of the sites. Make sure also in the members area to let Tania know how you found her and what you like about her website.
HighHeels and Shorts! Outdoors in the sun for fun! Almost every time I leave the house, I am wearing highheels! I love them and think they make my legs look long and slim. So tell me, what do you think? Also let me know if you just like heels in general! I want to have as many pairs as I can so if you have a favorite company let me know and I will see if I can get them!
Another question about highheels is what colors do you like and how big of a heel. The pair I have on below are a great fit and I can walk with no problems. But I feel they are a bit to small in the heel. While I wear them I do see a lot of looks from ladies and men also. I think the ladies like the shoes and the men like whats in them! 🙂
Another thing is I think Highheels make almost any clothing sexy! They can turn regular shorts into slutty shorts. Or a average dress into a club dress! Part of that of course depends on the woman in the dress.
Don't miss this outdoor set. It is as hot as I got. Come and enjoy me.
And no, I want you to check out my photo in my heels. I do so hope that you like it. It was a warm day but the heels were amazing and the shorts were short and sassy!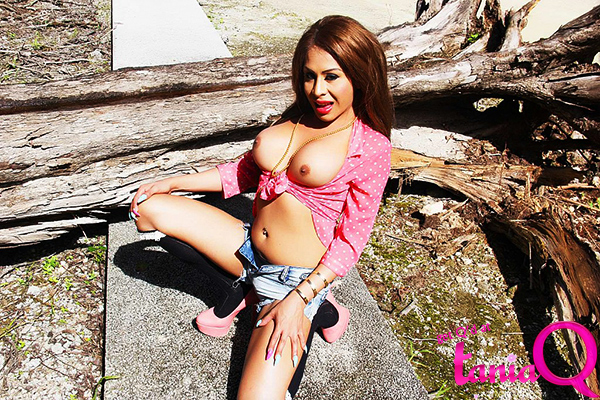 If you want to see the rest of this set of photos and any videos I made that day, then check out the members area of my website right now.
Tranny Cock Outdoors! TaniaQ is at it again! This woman always has her cock out! And she seems to always have it out, outdoors!
Its amazing really. Tranny cock outdoors is a major turn on and TaniaQ seems to be the queen of these photos and videos. She also loves getting off. Tania says its not all about penetration. Building to that is the best part. So like going to dinner and the entire time you sit caressing each others cocks. Then you go to a movie and slowly stroke each other. Or better for Tania, go for a walk and sit in a public area and play with the head of each others cocks while outside.
Check out her members area right now to see her photos and also videos. Inside or outside she has videos to match all tastes. Further more she has the photos to match as well. You just need to surf around in her members area to see them.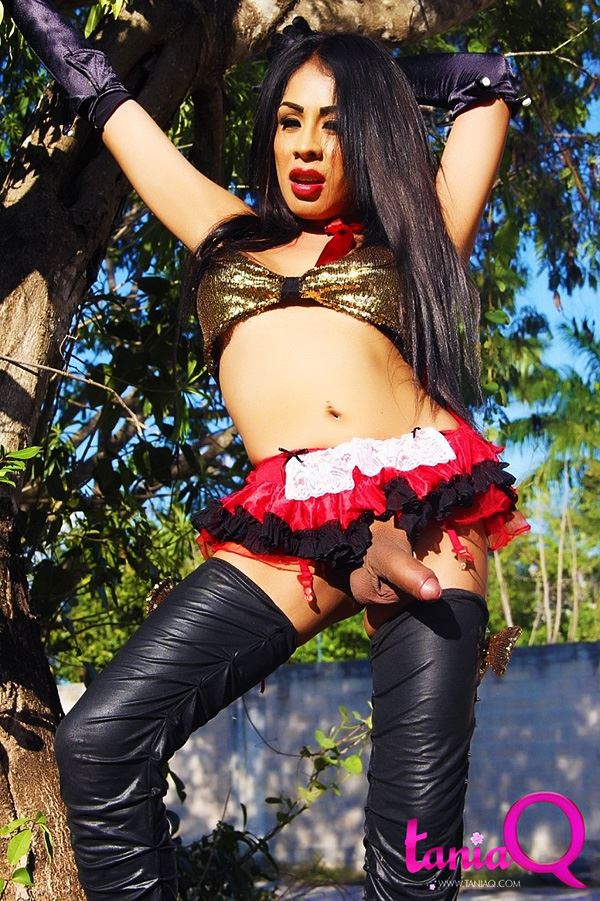 Click here to check out the members area of TaniaQ's site right now.
Rate and also comment on this blog please.
Further more remember that there are plenty of amazing sample photos and videos right here on this site.
Black Stockings! And some damn sexy lingerie! So, how do you take your black stockings. With or without long legs? In addition to my black stockings I have some nice lingerie in this photo set. So take a few minutes to look this photo over! Let me know what you like the most! Because I would really like to shoot more photos in that! Anything to please you!
Because my fans love the lingerie I like to pose in it for you. I want you to be happy and and horny! So make some comments here and let me know what you want to see. While you enjoy this photo below remember that the ones in my members area are bigger. And also much better quality. This is just a sample to tease you!
Personally I like the look and feel of black stockings or any color for that matter. They are so sexy and feel so good. If you want me to wear something special for you, just let me know what they are so I can get them. Or you could also bring them when we meet! That would be HOT!
I also like the idea of flashing! Maybe I should flash people in an outfit like the one below? What do you thing. So hot and sexy but do you think it would cause problems?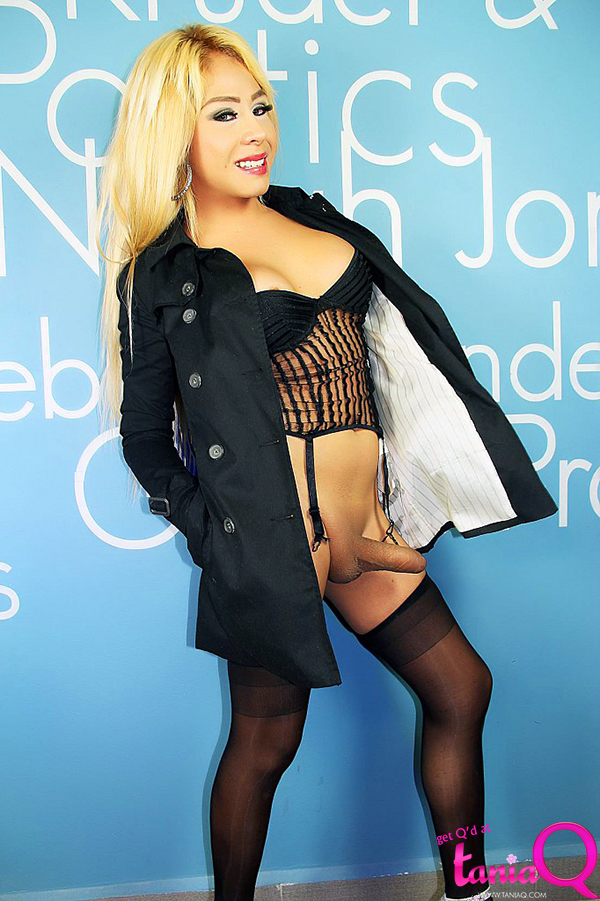 The next time you see a hot tranny in Black stockings or any other color make sure to compliment her on how sexy they look. She will be very happy.
To see the rest of this set of me, Join my site right here and don't miss out. If you have not taste me its about time that you do. So take a minute and join me and then lets hook up soon!
Categories
Hot Sites to check out!