Want to check out some white thong panties. The kind that can barely hold the cock and balls they have been assigned to hold? Of course you want to see this and you also want to know that you get to take them off of her. Furthermore, and trust me when I say that TaniaQ will let you take them off. She loves to have a mans hands all over her. And she adores the way that your own cock will get hard while getting hers hard.
So if you are into white thong panties, you need to see this set. Because these panties are coupled with a very short skirt and also knee high socks and high heels. And that makes for a very sexy very hot outfit! The other nice thing about this short skirt and white thong panties is getting to see the area that the string passes over on her ass. And that is directly over Tania's tight tranny ass hole. Her spot that you want to put your fingers and your tongue and your cock. So take a nice close look at the image below to see what I am talking about.
Click on the image below to check out more of these panties, those balls and that thick and juicy trans girl cock!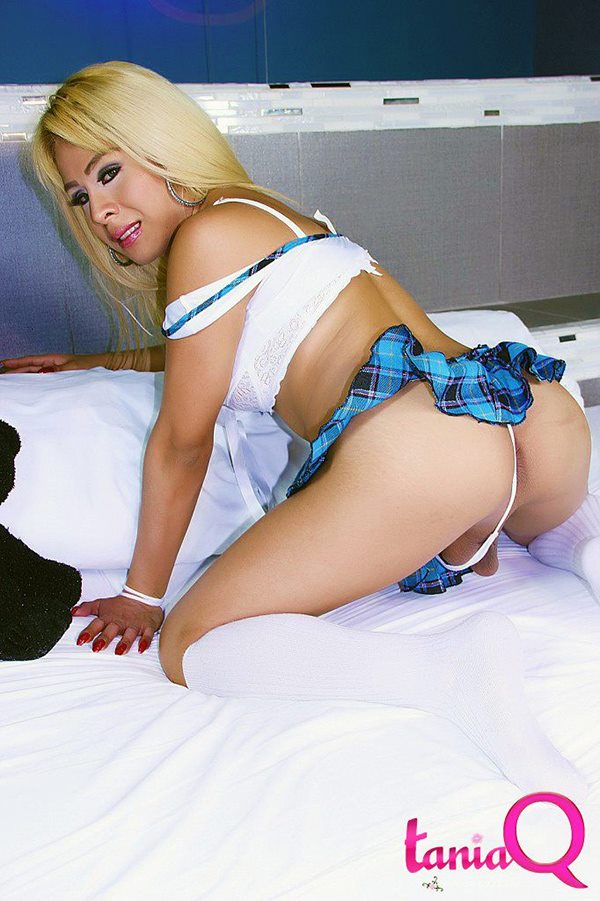 Can't see the cam feed? Then Click right here. Your Browser is blocking it!
Hot Sites to check out!
Categories