Browsing articles in "Skirt"
Tranny Ass with TanaiQ! Who else here likes a nice piece of tranny ass? We also love some good cock but the ass is where we all want to land. And TaniaQ has a perfect hole for you cock. This hole is not only tight.  But its also part of a small ass in general that loves to get hammered hard.  Lube it with spit or tube lube and stroke the inside with your meat pole and she will love you. But make sure to stroke deep and hard and make this love hole squeeze you back.
Also make sure to use some fingers while you reach around and stroke her off.
Once you have worked her hole good and hard, make sure to ask her how she wants to get off. Tania often likes to return the ass riding so be prepared for that as well.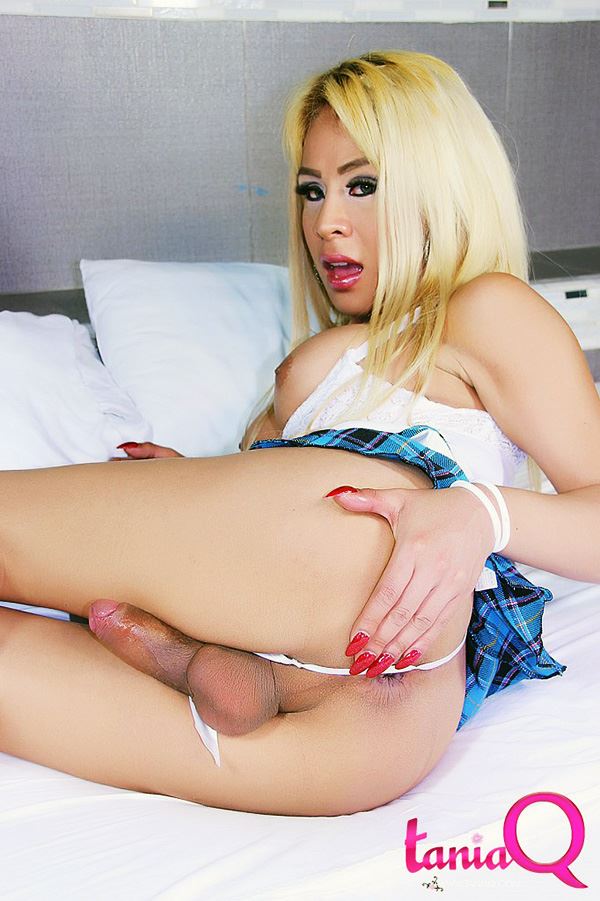 Join Tania today for her photos and also videos. Get off with her almost instantly! But dont cum too fast!
Check out other sample posts of TaniaQ here on this blog
Rate and also comment for her on both of the sites. Make sure also in the members area to let Tania know how you found her and what you like about her website.
Ass Fuck! I'm ready for your cock and some hard core action! Im also ready for a great ass fuck. We just now need to decide who receives and also who is going to take it. Since you seem to be looking for a hot tranny and a good Ass Fuck, I want to offer mine. I have a nice tight little ass that can take a big or small cock. Im very tight that way.
Another thing is I also like a good mouth fuck. So if you have a hard cock and need action, Im your girl! I also happen to have a big cock so If you would like I can put mine in you. Mouth or ass hole I dont care either. As long as we both get off.
This photo of me below is one showing off my tight little hole. I know for a fact you like it. You also get a nice shot of my hard cock and balls in this photo. And let me say, pushing my cock down that far was a bit hard to do. I have a thick 9 inches and I know how to use it. So right now, grab some lube and lets get it on!
For those of you that like it, I also wear a lot of costumes! If getting off with a hot maid is good for you, Let me know!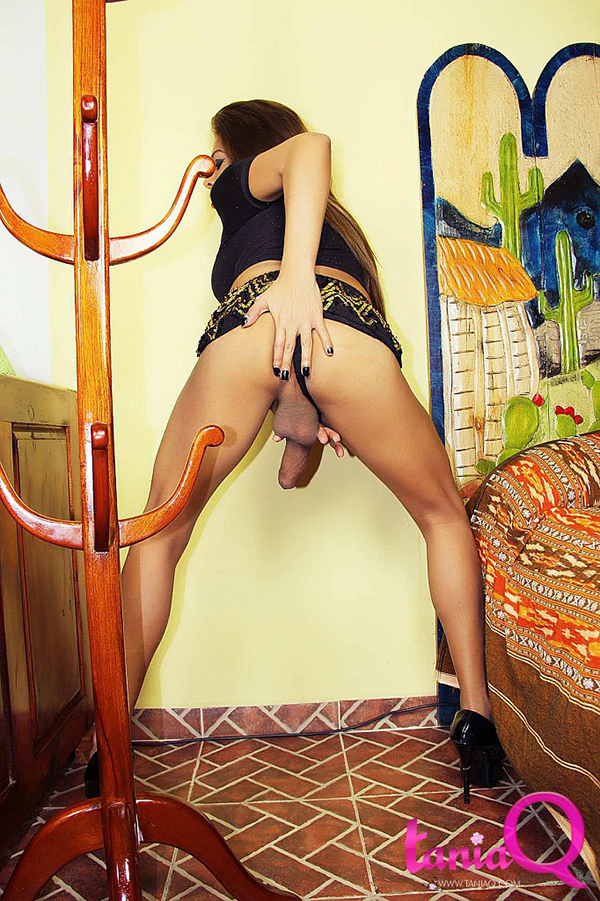 This photo set was a lot of fun to shoot and I ended up making a hell of a cum shot in the next video. Because Most men like to cum I want you to join my site right now and watch the videos. All of them and make sure you get off.
The members area is set up for you to enjoy yourself and see what others liked as well. Take a minute right now to join the site. Click here.
If you miss this, well, its your fault!
Short Skirt! I for one love them and also everyone of my girlfriends does as well. They love skirts and thethis is the one that they always want. For some of us we have motives that are different. Some girls like a nice skirt to show off their legs. Other girls like the skirt to show off their ass! Me, I like a short skirt for easy access.
You can also get into my ass from behind without having to strip my clothes off. Also you can drop down on your knees and suck my cock by just lifting the front of my skirt. Sound like some fun to you? Finally, a sexy skirt just looks very nice! Lets not forget that other ladies also like to look at women in skirts.
I think that part of it is a competition thing. But with a tranny, there Bikini! is no competition. We win hands down because we have something they don't. We have a cock hidden and guys know where to go and look for it. You also know what to do when you find it. Either work it with your hand or your mouth. Because one way or another we want to get off as well.
When you find the right tranny girl in public with a short skirt on, be nice and tell her how great she looks. Also make sure to compliment her shoes and other clothing as well. Most of the girls will be glad to chat with you and you them know this almost always leads to fun!
Come and lick my legs from my feet to my tight ass hole. I want to feel my cock grow hard as you work your way up.
I know my girlfriends get hot just chatting and talking with men and that leads to wild sexy parties and . Oh wow, Im getting hard. Can you come and re leave my tension in my cock before it lifts my skirt?
Hard Tranny Cock! Ready for you to sit on! Well guys in case you had not noticed, my hard tranny cock is more than ready for you to sit on. I don't know what it is about me! But my cock is hard all the time and I just need to cum. If you get me off, then my erection goes down for an hour or so. But also when my cock is soft my tight love hole starts to pulsate with desire for a ramming. So make sure your still hard to fuck me!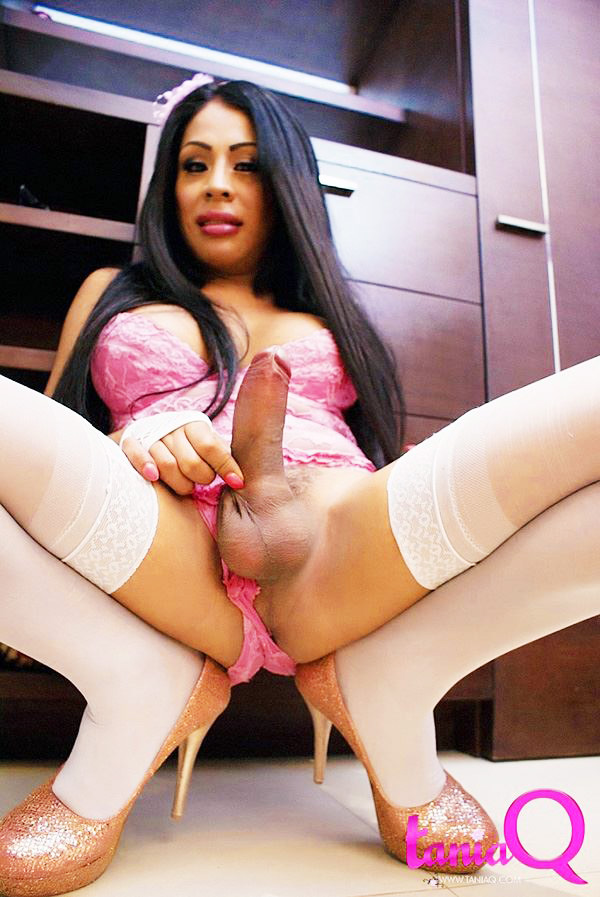 Click here to join my members area and see this photo set and also the videos.
Or you can surf for other hot samples of me on this blog by clicking here.
Come and meet me and lets have fun.
Categories
Hot Sites to check out!