Browsing articles in "Skirt"
Stroke Shemale Cock. TaniaQ is inviting you for some fun! Thats right guys You can come and stroke shemale cock and let TanyaQ get off in your hand. All she asks is that you let her make a movie or photos of the event. Then when you are done if she is still hot she also wants to fuck your ass. But the best thing about TaniaQ being hot is that she is versatile. That means that as your cock gets hard again you get to drive it deep into her tight little hole as well. She says to just bend her over and shove it deep and hard.
Further more now is a great chance to get on her good side so that you can visit more often. Just join her site today and let her know your interested. Also make sure and send her a photo of your face. Not of your cock.
Click here to join TaniaQ instantly.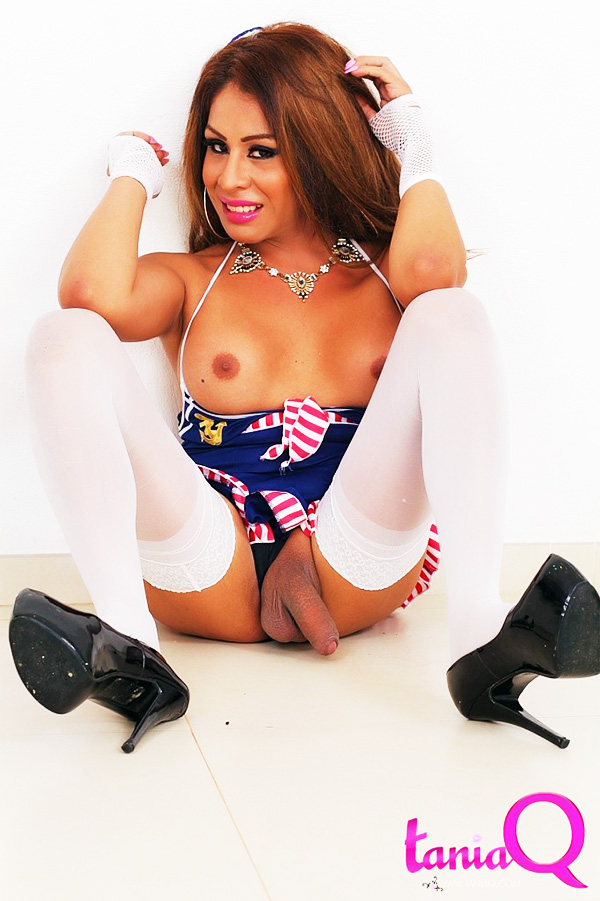 Just look at that photo and think about having that thick and heavy cock in your hand. You can do it today.
Also remember to rate and comment here on this blog.
Further more dont miss the more sample photos here.
Hard Tranny Cock! Ready for you to sit on! Well guys in case you had not noticed, my hard tranny cock is more than ready for you to sit on. I don't know what it is about me! But my cock is hard all the time and I just need to cum. If you get me off, then my erection goes down for an hour or so. But also when my cock is soft my tight love hole starts to pulsate with desire for a ramming. So make sure your still hard to fuck me!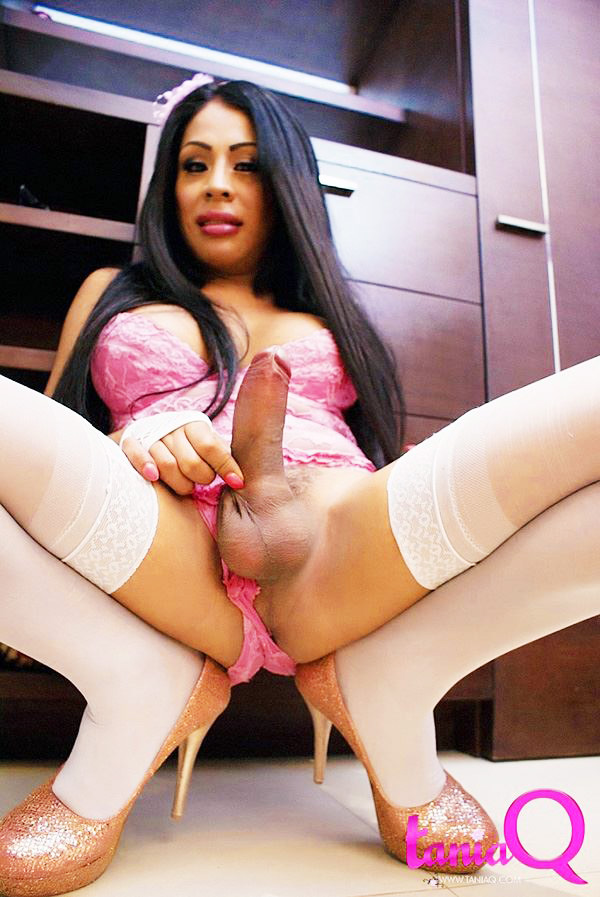 Click here to join my members area and see this photo set and also the videos.
Or you can surf for other hot samples of me on this blog by clicking here.
Come and meet me and lets have fun.
TaniaQ Spread! Come and get inside me! If you are more of a looker than a doer. Then you will love my website. My name is TaniaQ and this is me below. TaniaQ Spread! I know some men love trans girls to look at and masturbate to. I'm perfectly happy with that. So get your cock out and then join my members area for my photos and also my videos. But for those of you who want to fuck. Look me up. I am TaniaQ and I am available. Especially if you want to star in a movie with me. No face shown is perfect. I just want your hard cock. And if your willing that tight ass hole you have.
Click here to join my site. Don't for get my name is TaniaQ!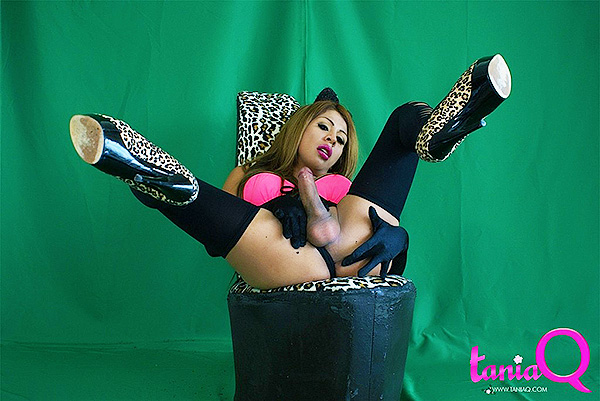 If you want to see more of me use the link above.
But if you also want more samples I have those right here!
Kisses and also hugs from me. TaniaQ
Upskirt Anal with TaniaQ! Yes TaniaQ loves anal like any good tranny does. For Tania Getting fucked in the ass upskirt anal is Tania's favorite, or fucking you in the ass makes life complete! However Tania does tell us one of the things she likes the most is to fuck with her clothes on. So you can get up behind her with your erection and slid it into her awaiting tranny ass and fuck her hard.
Click here right now to join this site and see her members area!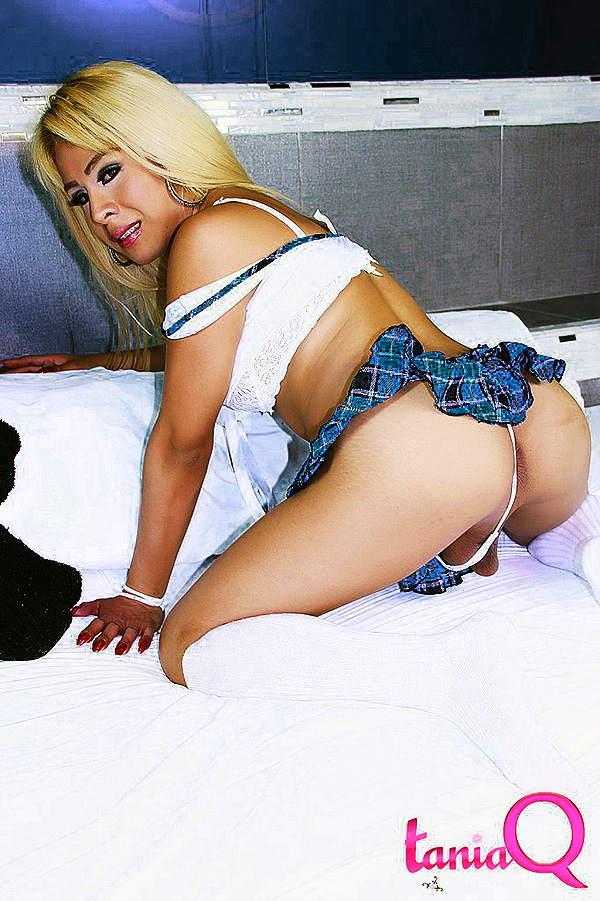 You can also click here to see more samples on this blog of the amazing and sexy TaniaQ!
Do NOT miss this chance. You might also get the chance to meet up with Tania! Just message her that you have arrive in her members area!
Tania is waiting for you right now.
Click and join!
Categories
Hot Sites to check out!