Browsing articles in "Stockings"
When it comes down to trans girls having fun. You wont find a girl quite as wild as TaniaQ. And when we wanted to do a set for Sucking TaniaQ's cock, She jumped up and said. Natty. After just a moment of confusion on the set. Tania was on the phone with Natty and telling her all about the idea. And you can bet your ass that Natty rushed over to have some fun Sucking TaniaQ's cock!
We found out later in the day that Natty had been after Tania for a while. But Tania was trying to stay friends. So what better way for them to enjoy each other than posing for movies and photos. That way, Natty could enjoy Sucking TaniaQ's cock! And Tania did not have to worry about it messing up their friendship. Which it did not. In fact it got better and Tania tells us they have since fucked many times and even invited some fans to join them.
Check out the photo below from the photo set and also from the movie. Its hot and you will love this one. As well as the other movies of these two lovely young ladies having fun with each other.
Click on the image below right now to see more. Or you can also click on a text link above. Join her right now to watch the whole movie.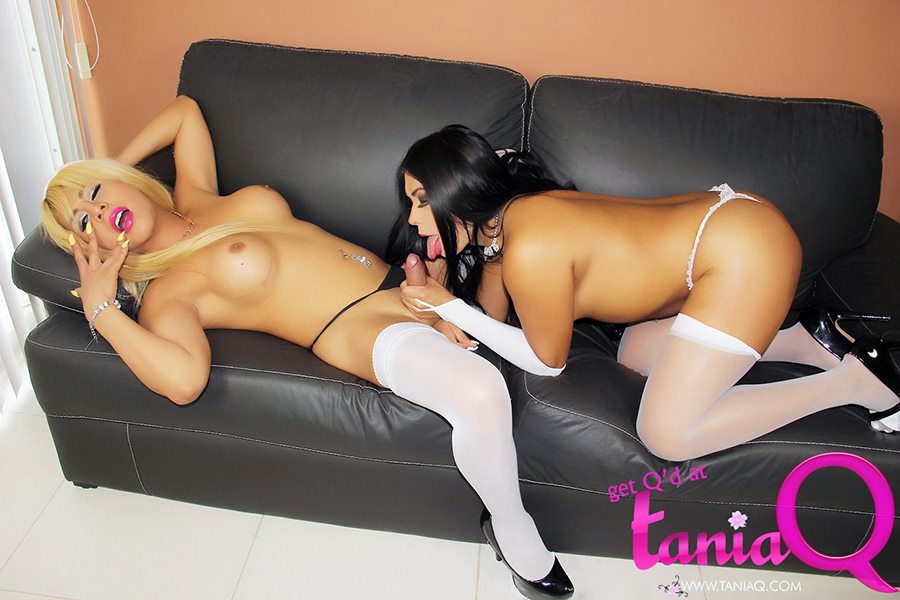 There is just something about big cock firm tits and blonde hair that seems to turn most men on. That is the reason that TaniaQ loves to share her assets as much as she can. And thank the gods that she has all of them and wants us to see them. Just take a look at the photo below and see for yourself what I am talking about. Do it right now. Scroll down and see!
The hot little outfit that Tania has on was meant to get your cock hard. And this top is so tight that it almost does not fit. And being white its almost transparent. Big cock firm tits and clothing like that? Whats not to love?!
Oh and lets not forget to mention the length of her skirt. So short not only her ass shows. But her balls do as well when they slip out of her panties. Believe it or not. Tania loves to wear this to the clubs. And yes of course they let her and. And they also know that she is going to fuck someone or many people if she can. And her cock will be showing in public. That is how hot Tania gets. Her big cock firm tits and blonde hair get her a lot of attention!
Click on the image below or a text link above to see more of this photo set.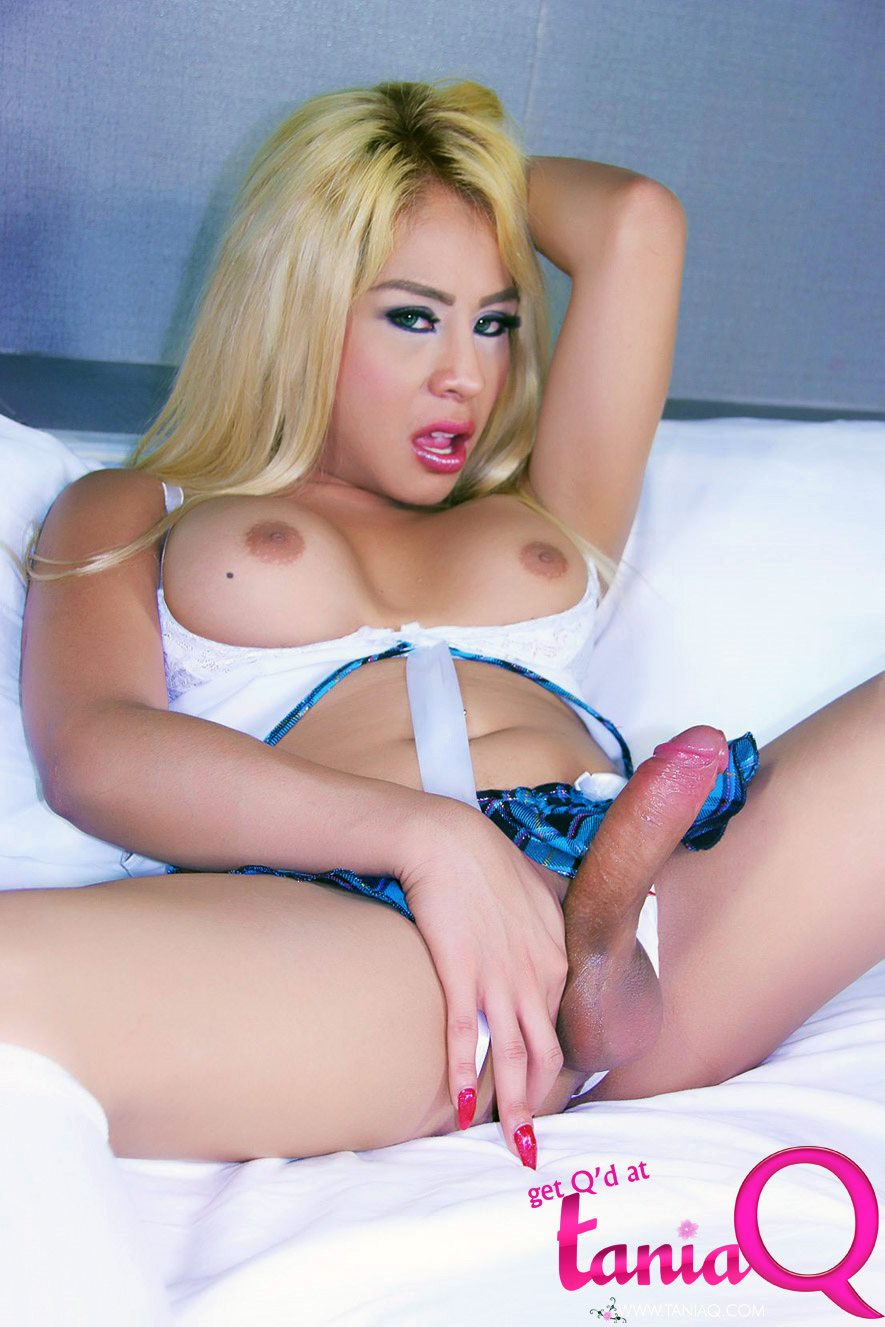 Getting the chance to find a girl with a perfect body is the best thing that can happen. However we dont always find that perfect girl. So one of the best things you can do is focus on finding a girl with the one part that you need her to have the most. For me its that tight trans ass that is the most important. Yes of course I want her to have a pretty face. And I definitely want her to have big tits. If she has a big cock that is a plus as well. But its that tight trans ass I need the most.
Take a look at the tight trans ass in the photo below and let me know what you think. And yes of course that is TaniaQ and she is ready for some anal action. She wants your cock rock hard, so get it out and start stroking while you enjoy this sample photo of her amazing ass. Once your cock is hard, simply click the image and get your account to her website. Its simple and you will be really glad that you did. The members area of TaniaQ's website is the best place to get off while watching her movies and looking at her photo sets.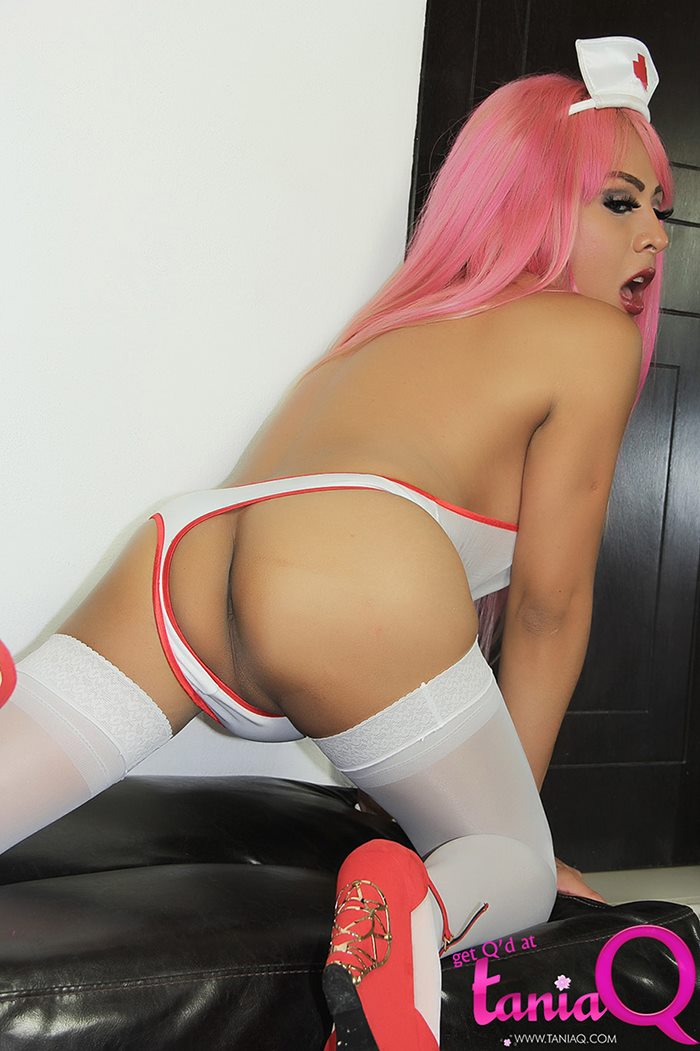 Do not miss out on seeing more of this tight trans ass.
Who else likes a hot trans girl in panties and heels? As figured a number of cocks jumped up for that one. So lets take a look at TaniaQ as she models for us some hot panties and heels.
Now for those of you who do not know TaniaQ she has actually been around for a long time. And she is one of those Hot trans girl that is always wearing something sexy and rather slutty. Can you actually believe that when I met with her for this photo and video shoot she was wearing these heels, stockings and panties already! She did have on shorts of course and a different shirt. But the heels and stockings looked so hot in her shorts. Honestly there were men standing at the place watching her.. Jijijij. Its one of the reasons I like to pick her up in public places!!
As you can see the panties and heels are a perfect match for each other. The heels being very high and her stockings only going to her thighs. That way they do not get in the way of her sexy panties and her package tucked back. Talk about HOT!
Click on the image below to see more of this photo set and also the video.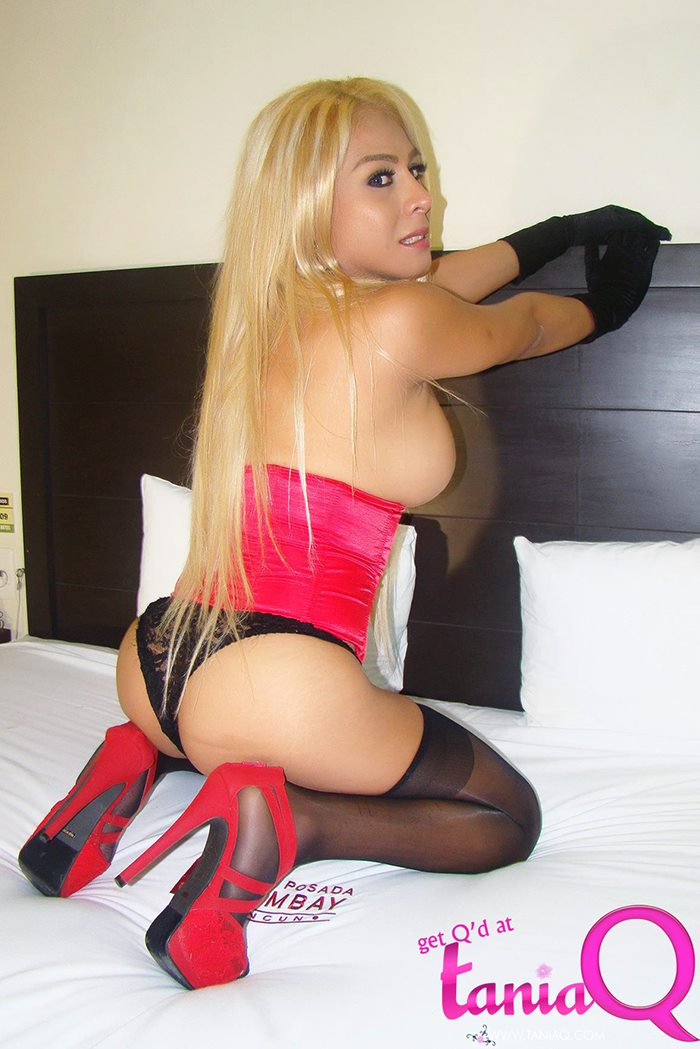 This is one hot trans girl you will want to see more of!
Hot Sites to check out!
Categories