Who else likes a hot trans girl in panties and heels? As figured a number of cocks jumped up for that one. So lets take a look at TaniaQ as she models for us some hot panties and heels.
Now for those of you who do not know TaniaQ she has actually been around for a long time. And she is one of those Hot trans girl that is always wearing something sexy and rather slutty. Can you actually believe that when I met with her for this photo and video shoot she was wearing these heels, stockings and panties already! She did have on shorts of course and a different shirt. But the heels and stockings looked so hot in her shorts. Honestly there were men standing at the place watching her.. Jijijij. Its one of the reasons I like to pick her up in public places!!
As you can see the panties and heels are a perfect match for each other. The heels being very high and her stockings only going to her thighs. That way they do not get in the way of her sexy panties and her package tucked back. Talk about HOT!
Click on the image below to see more of this photo set and also the video.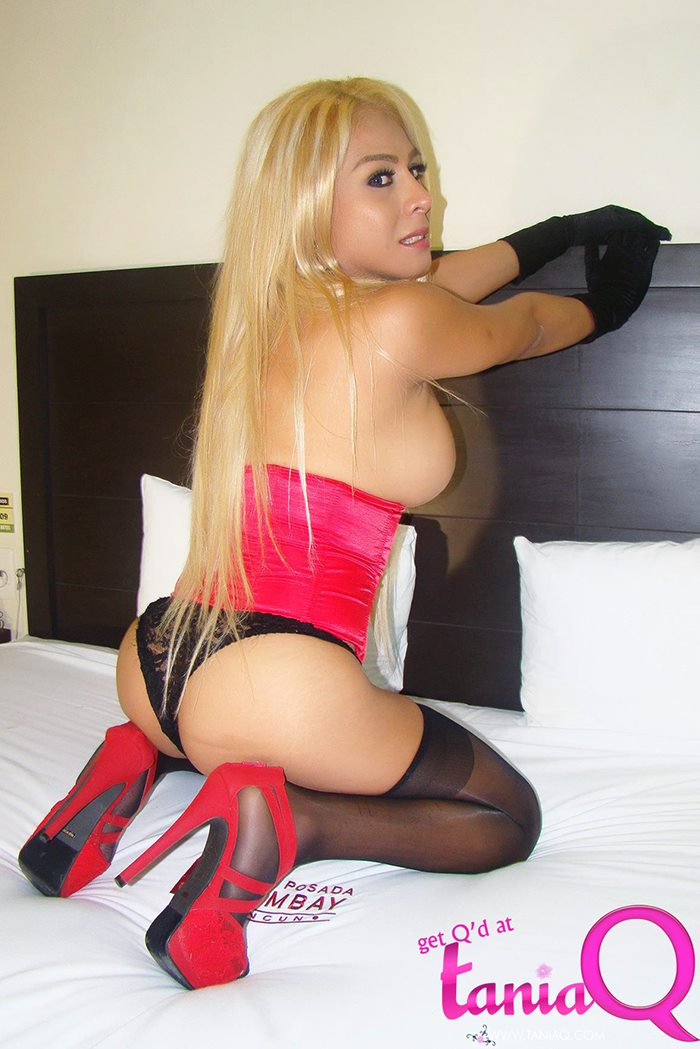 This is one hot trans girl you will want to see more of!
Hot Sites to check out!
Categories