Tranny OutDoors. On top of a hot car! Ok, so which tranny here do you prefer? The tranny under the hood or the tranny outdoors? I think I would take the car for a ride and ride the hell out of the tranny. Tight firm tits and a tight little ass with a big cock. So perfect.
TaniaQ is the hot tranny outdoors and she shows off this amazing and also hard body all the time. So right now its time for you to check out the rest of this set and get off with her.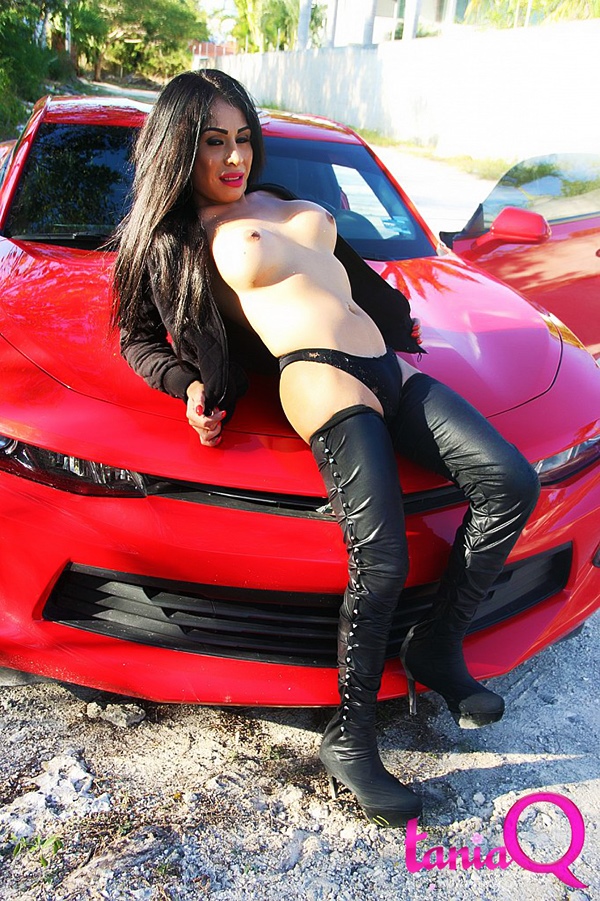 Can you imagine going out with TaniaQ In this car. Yes everyone would stare for multiple reasons. And once you get a nice crowd of guys looking, have Tania lean over and suck your cock as you drive away. Talk about a road of envy! The guys would be freaking out. They would all want to take your place.
Come into the members area right now and see this and all the other cosplay scenes as well as outdoors and in. Also plenty of hardcore for you.
Click right now on the image above or one of the text links to see the rest of this set.
Otherwise you can surf around on this site some more for the free samples. TaniaQ masturbating.








Can't see the cam feed? Then Click right here. Your Browser is blocking it!
Hot Sites to check out!
Categories