Two Sexy Trannys. TaniaQ and Angeles Cid. So when it comes to two sexy trannys, what do you think of TaniaQ, and Angeles Cid? So now that you see a hot option for a set of photos, do you also want to know there are hardcore scenes of these two together?
Both have big cocks and also love to fuck and suck. They also enjoy fucking women and trans so that makes them perfect.
Just imagine going to meet a girl for some fun. When you arrive she tells you oh, by the way I have a girlfriend here.  And then one of these two sexy latina babes walk up and say hello. Can you just imagine how you would feel? Now think about if the offer is made to fuck and suck both of these beauties together. Each girl has a big cock in her own right. And also each has a big set of titties on her. So what would you do?
Dont choose between them take the time to enjoy them both in the members area of TanaiQ.com.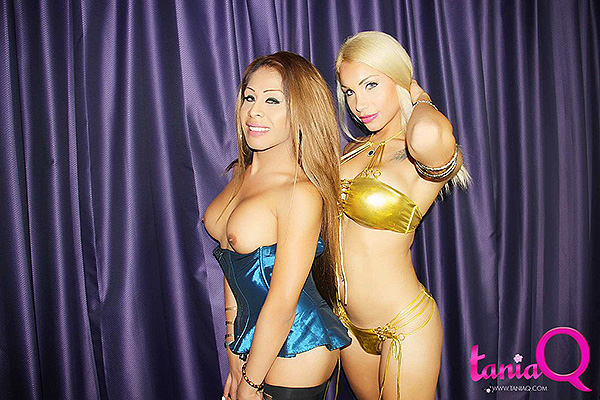 Both of these two sexy trannys want you to drop in and say hello.
Check out other posts on this page by clicking here.
If you also looking for webcams we have a great place to check out. Click here.
1 Comment
Hot Sites to check out!
Categories