Mexican trans Foursome! And this is super star packed. First of all, from left to right we have the busty Naomi Chi! Then Nikki Montero the first Latina tranny.Then of course we have me, TaniaQ! tight and tiny blonde with a big cock. Finally, we have our little bottom girl and she is none other than Nina StrongHold. Beautiful and also busty and loves to have all the attention for herself.  And wow how much she loved the cock and attention she got from us.
Click now and check out more of this Foursome set. You can click on this photo to see more or you can also click on one of the text links. They both take you to the same place. Further more they are going to shot you how hot things actually got that day. Come and watch this hot Mexican trans Foursome!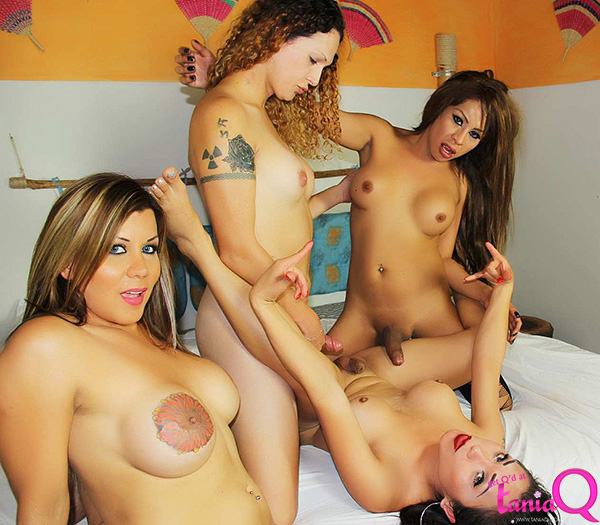 Come and join us and watch the movie as well. It was a lot of fun being naked with these amazing trans girls and I am sure you would love to get involved.
Click now on one of the text links above and see the rest of this set.
Otherwise you can also surf around on this site for more free samples of me Naked and hard.
Hot Sites to check out!
Categories