Trans Lesbian with TaniaQ and Nikki Montero! Well I don't know about you, but I am guessing trans lesbian is ok! For me its a turn on and also something of a dream! Think about it. Two Trans sucking each other off. That's 4 tits, 4 balls and two cocks and also two holes that need to be pumped! So if you are anything like most men, this is going to get hot for you. You will also most likely want to get in the middle of this action. Two trans girls on a bed. Partially naked and with erections? Whats not to want to jump on top of?
Right now is the best time to watch this action with TaniaQ and Nikki Montero! Click one of the text links and go watch this movie and also check out the photo sets. Its simple and easy and you will shoot a huge load watching them fuck.
So which girl will you want to fuck first? Tania on the right or Nikki on the left? Just pick!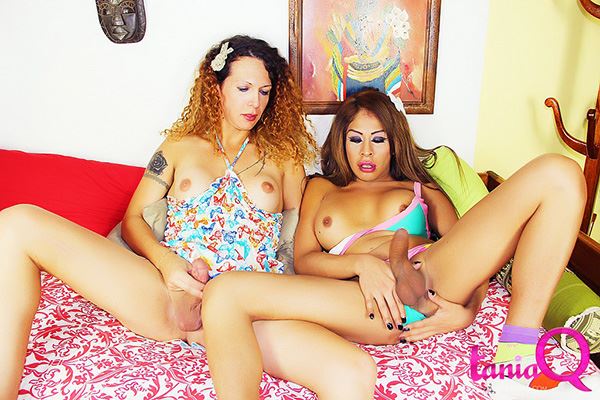 Join now to see the hardcore movie.
Check out other posts on this blog as well.
Or just get off with this photo and also a few others and miss your chance for the hottest tranny online!
Hot Sites to check out!
Categories