Who else could we be talking about other than the hot, wild and a little crazy girl TaniaQ. I mean really. Flashing Trans girl cock? Yep that's her and she is actually standing in a public pool. It was adults only day and there was some heaving swinging going on so TaniaQ decided that it would be perfect for some photos.
That means that it was a lot of fun for her because everyone was watching. However there were some shocked faces when she started flashing trans girl cock to everyone. A couple of the ladies blushed and a couple wanted to play. But all the men stared in rapt attention as that big cock came out of her bikini bottoms.
So she got into the pool and drew a couple of looks. However it was when the cock came out that everyone started to really pay attention. She even had some applause when she was done with the photos. And Tania says it was the eyes on her that made her cock stiff.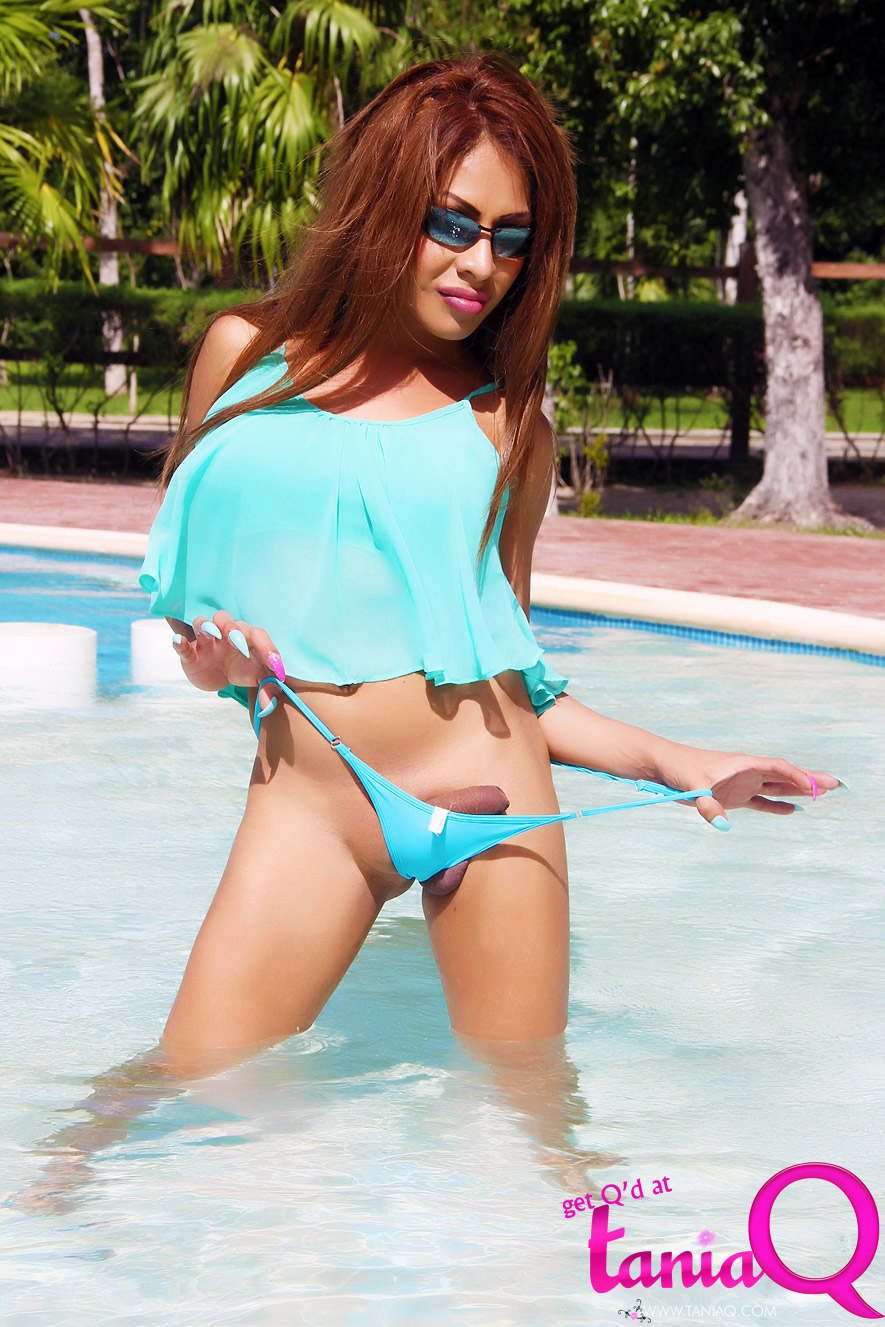 This set is a good one and she has a couple others from the same day at the park. Make sure to enjoy them all and rate and comment on them as well.
Hot Sites to check out!
Categories