Well guys I am sorry I have not posted here for a few weeks. This Pandemic is really making things hard. But I do have a photo set to share with you and I hope you like this. I am calling this photo Tranny tits outdoors. And as you can clearly see its for a reason. I am showing my nice tranny tits outdoors! Now I do want to ask. How many trans girls do you know that will do this?
If you look closely I am standing on the side of a road way. No its not a busy street and there are not many people around. But from time to time a car passes and there are some people walking by. It was fun shooting this photo set because I actually got caught by a couple driving. They slowed down and then stopped for about 3 minutes to watch. Good thing I did not yet have my cock out. Not sure how they would have reacted. I do so enjoy getting naked.
Click on the image below to see more of this photo set.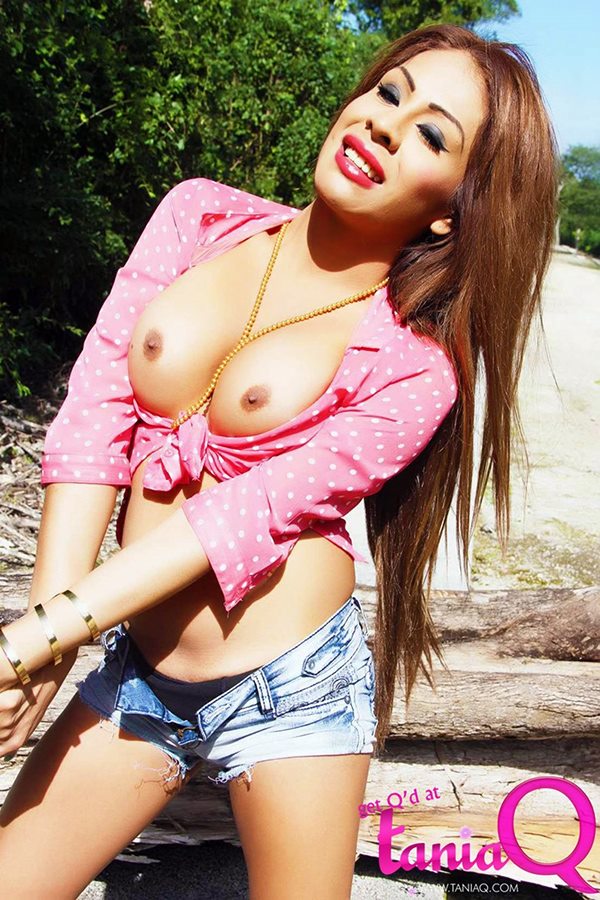 Its way past time for you to get your fill of Tranny tits outdoors. It is also time for you to get yourself into the members area of my website. This way I can share with you all of the photo sets and also the movies I have.
Hot Sites to check out!
Categories