Browsing articles in "Ass"
Tranny Lesbian Action with Nikki Montero! So, is everyone here familiar with Nikki Montero and also with me, TaniaQ? I am the lusty top in the photo below about to get my ass hole rammed with her big cock. If you have not watched tranny Lesbian action before its time you do so!
Because of the intensity of most tranny girls your going to love watching us fuck tranny lesbian style. And just so you know this video will be in both sites! Nikkis and also mine! Just click the links below to check out the movie! Oh, and dont miss out on the photo as well!
Almost all of the videos in my members area have been shot in UltraHD and have awesome photos to go along with them. So sit back and really enjoy them. If you want to be in a set with me let me know! Just contact me in the members area! That way we can hook up soon.
Do you see in the image below that both Nikki and I also have a good amount of foreskin? Since you are a man of taste and want to watch some tranny lesbian action, this is going to be a turn on for you.
Right now you have the chance to see the rest of this set! You also get to see the video and the action. So don't wait and don't miss out on anything. Join me right now!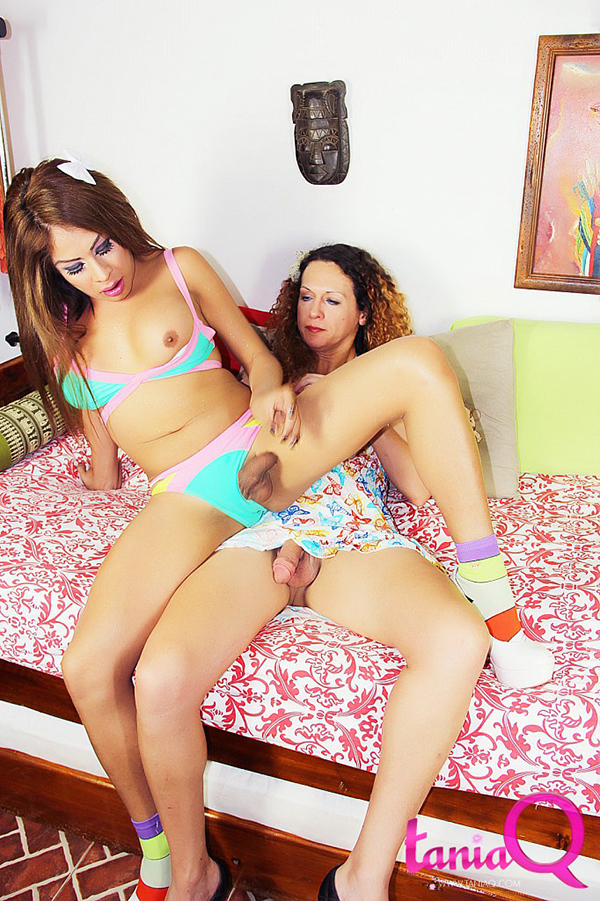 If you want to see me as the top with Nikki or any other tranny babe please let me know. I love fucking as a top or bottom. Sex is a big turn on and I want more and more. So get into my site now and lets at least masturbate together!
I want you to cum over and over and get off with me. Click right now so we can get started having fun.
Please comment here on the blog and also my members area!
Ass Fuck! I'm ready for your cock and some hard core action! Im also ready for a great ass fuck. We just now need to decide who receives and also who is going to take it. Since you seem to be looking for a hot tranny and a good Ass Fuck, I want to offer mine. I have a nice tight little ass that can take a big or small cock. Im very tight that way.
Another thing is I also like a good mouth fuck. So if you have a hard cock and need action, Im your girl! I also happen to have a big cock so If you would like I can put mine in you. Mouth or ass hole I dont care either. As long as we both get off.
This photo of me below is one showing off my tight little hole. I know for a fact you like it. You also get a nice shot of my hard cock and balls in this photo. And let me say, pushing my cock down that far was a bit hard to do. I have a thick 9 inches and I know how to use it. So right now, grab some lube and lets get it on!
For those of you that like it, I also wear a lot of costumes! If getting off with a hot maid is good for you, Let me know!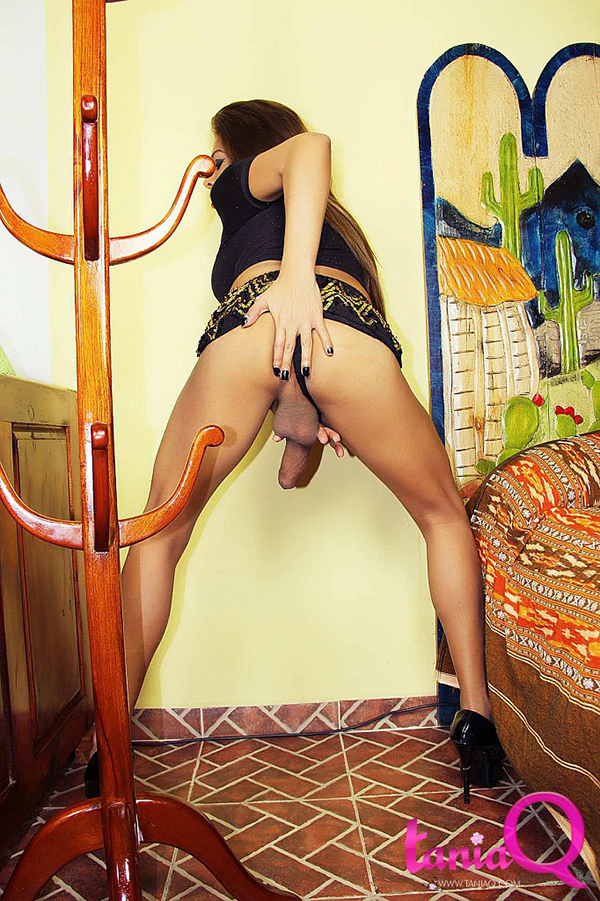 This photo set was a lot of fun to shoot and I ended up making a hell of a cum shot in the next video. Because Most men like to cum I want you to join my site right now and watch the videos. All of them and make sure you get off.
The members area is set up for you to enjoy yourself and see what others liked as well. Take a minute right now to join the site. Click here.
If you miss this, well, its your fault!
Tight Tranny ass of TaniaQ! Hey guys. Once again I am going to make you an offer you should not refuse. Im going to offer up my Tight Tranny ass! Just slip up behind me and stick your lubed hard love rod into my hole.
Or you can kneel down behind me like this. Then gently suck the head of my cock deep into your mouth while you use your fingers in my ass! Make sure to give my tranny balls a lick also! That sends Shivers through me!
Click here to join me instantly and play with my tight ass hole.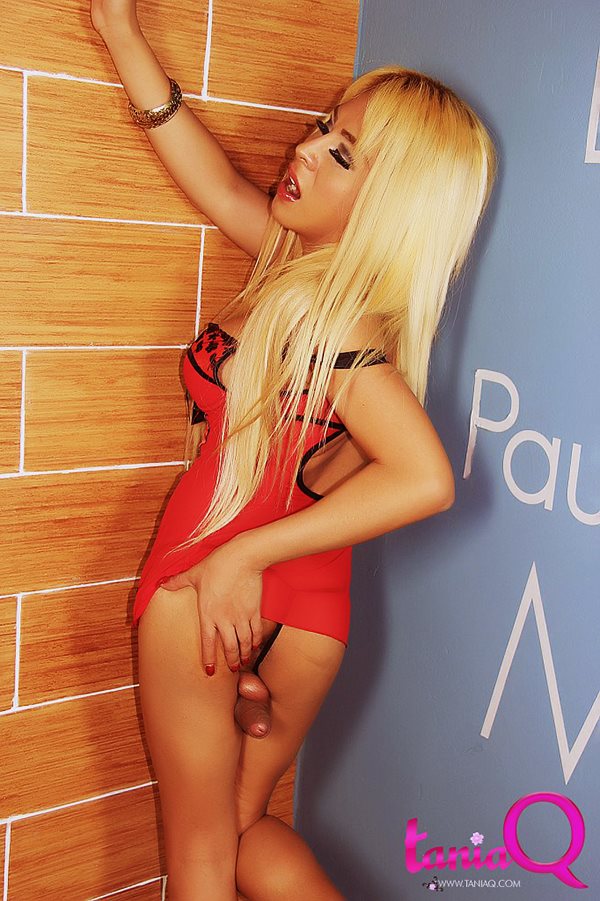 I really need some hard man cock so join me right now and lets play. Your going to adore my photo sets and also my movies. Most are in ultra HD and the rest in HD. Click and join me then click and fuck me!
Otherwise for those of you with no money. You can also see more by surfing this site until you get paid again. But then you simply MUST join me!
Mexican trans Foursome! And this is super star packed. From left to right we had Naomi Chi! Then Nikki Montero and the me, TaniaQ! And our little bottom girl was none other than Nina StrongHold. And wow how much she loved the cock and attention she got from us.
Click now and check out more of this Foursome set.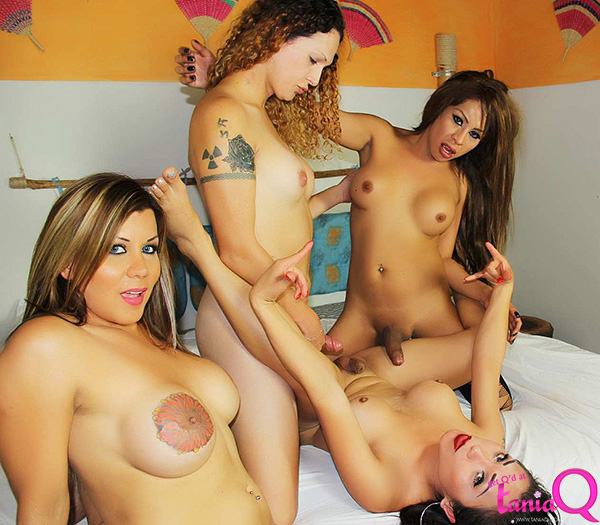 Come and join us and watch the movie as well. It was a lot of fun being naked with these amazing trans girls and I am sure you would love to get involved.
Click now on one of the text links above and see the rest of this set.
Otherwise you can also surf around on this site for more free samples of me Naked and hard.
Categories
Hot Sites to check out!