Browsing articles in "Ass"
SheLesbian foursome action! Have you seen this? These hot and amazing SheLesbians are ready! Are you? Check out this SheLesbian foursome action right now. They are from left to right. Naomi chi, Nikki Montero, Nina StrongHold and on her knees, me! TaniaQ.
If you have not yet seen this photo set or watched the movies. You need to right now so you don't miss out. Watching all four of us shelesbians getting naked! You know you want to join us for this cock party. Its a trans cock party that you wont soon forget.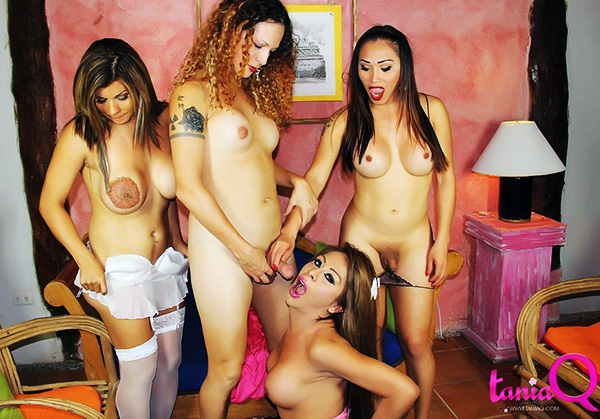 Just imagine all that trans cock in you face. Or maybe you want all four of those cocks in your ass? No matter what these SheLesbians will help you get off like never before!
Click here now to join my members area and see this set!
Otherwise you can surf a few more samples here on this site of me! TaniaQ
Further more if you want to check out some hot live trannys on webcam. Click and do it at that link!
TaniaQ Open ass for sex! Come and get some! Hi guys. Its me TaniaQ and I am back with a new photo set to share. I also wanted to make it an invitation! So sit back and enjoy this sample photo of me in Open ass for sex! I want some cock and it goes right there guys! Right into my title little open ass! So if your hard and you already have your cock out. Its time to get it wet and dip it into my love hole!
Click here to check out more of this photo set. Closeups and all!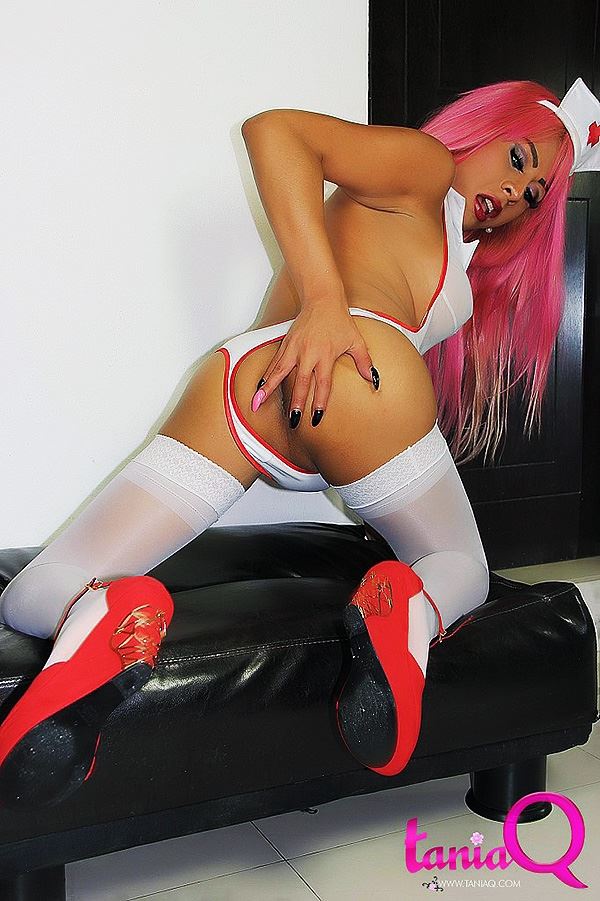 I love getting my ass hammered. And I love to do the same to a tight ass. So come and visit me and let me know how hot you got with this set. Then we can talk about who will top who!
I hope to see you in my members area today. You really do not want to miss my updates!
Click here to join me and also to rate and comment on my sets.
Otherwise you can surf more samples of me on this website right here!
Dildo Masturbation. It means I was stroking my ass! Thats right guys. I got this hot brown dildo and stated to stroke my ass with it. For me, I call it Dildo Masturbation! Im not sure how you refer to it but it means a lot of pleasure. My cock gets worked by my hand and my love hole gets stroked by the dildo going in and out. It also goes as deep as I want to to go.
I can use the head of the dildo to part my hole. Or I can also shove it deep in. It gets wider as it goes in so it stretches my lips and makes them ache for more.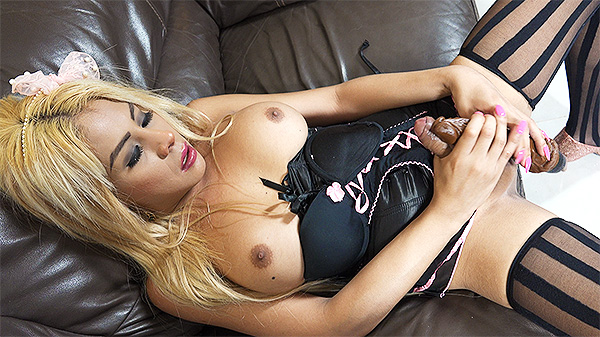 If you want to see the whole movie and get off with me. Click here and join my members area.
Or if you are not willing to spend any money. You can check out some of the free samples here. But I will say this. Trans Girls like men that spend. 🙂 Hint Hint. Wink Wink!
Fat Hard Tranny cock! With TaniaQ of course! Yes guys you know me and you know that my name is TaniaQ. You also know that I have a fat hard tranny cock. And I am also certain that you know what I love to do with it. Not sure? Let me explain where I want to stick this cock. Lets start with in your mouth! Pumping the head of it into your lips and past your teeth! And this is not just any tranny cock your getting. This hard tranny cock belongs to me. PornStar TaniaQ! And I personally want to suck your cock! Lick your balls and shaft! And then my handsome young man. I want to fuck your tight hole really hard.
Click here to join and also contact me!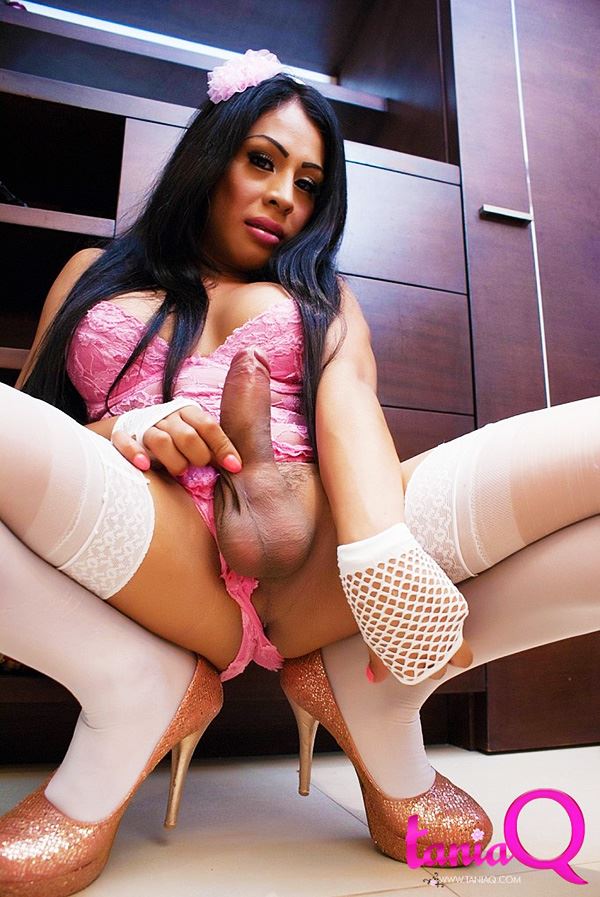 Another thing. Please rate and also comment on your favorite sets in my site!
Click now to see other hot samples of me, TaniaQ
Categories
Hot Sites to check out!