Dildo Masturbation. It means I was stroking my ass! Thats right guys. I got this hot brown dildo and stated to stroke my ass with it. For me, I call it Dildo Masturbation! Im not sure how you refer to it but it means a lot of pleasure. My cock gets worked by my hand and my love hole gets stroked by the dildo going in and out. It also goes as deep as I want to to go.
I can use the head of the dildo to part my hole. Or I can also shove it deep in. It gets wider as it goes in so it stretches my lips and makes them ache for more. In all reality when there is no man cock around, Dildo Masturbation and make a girl feel wonderful at least for a short while.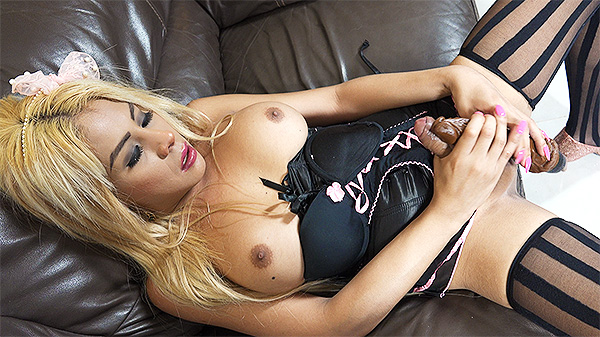 If you want to see the whole movie and get off with me. Click here and join my members area.
Or if you are not willing to spend any money. You can check out some of the free samples here. But I will say this. Trans Girls like men that spend. 🙂 Hint Hint. Wink Wink!
Hot Sites to check out!
Categories