Red Lips Perfect tits! And a big cock! Also a tight ass that needs some attention! Just so you know her tits are a perfect C. Her cock is 8.7 inches and hard as hell. And lets not also forget that her love hole is to tight you can peel a banana pushing it in.
Join TaniaQ and enjoy this set of little red ride me hood shot outdoors and with a beautiful car. Her cock was so hard from pressing against the metal! Can you just imagine bending her over the hood of this car. Just locate the perfect deserted road. Pull to the side and get out. Then yank her panties down and push her face down on the hood and slam home your hard cock. Ride her ass hard and make her scream in pleasure.
TaniaQ loves it a bit rough so be the man you want to be and give it to her.
Now TaniaQ just needs you. Click here to join!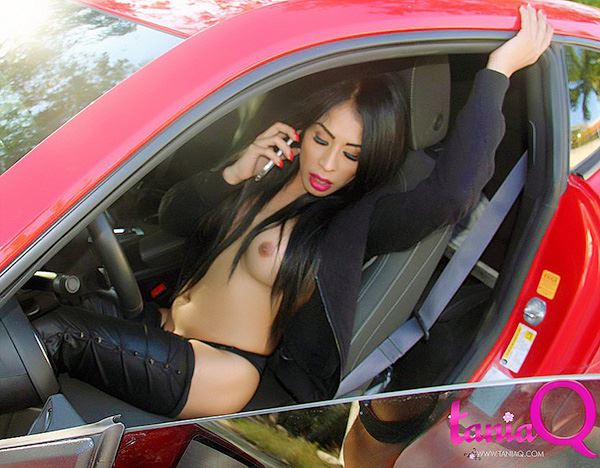 And yes with Red Lips Perfect Tits and a hard cock she is the perfect girl for you!
Click here to join now.
Hot Sites to check out!
Categories