I am sure none of you are asking why a tight tranny ass is important. But I am guessing that some of you also enjoy doing more than just sticking your cock into a tight tranny ass. In fact I am also guessing that some of you like to play games with your favorite trans girl. From lick and stick to what all can I get in there. And the best part is a good number of these trans girls will let you put almost anything inside that you want.
Take TaniaQ here. She was playing nurse and wanted someone to take her rectal temp. She really wanted you to play and stick something into her tight tranny ass. Playing these games excites both you and her and she can never get enough of that excitement. So make sure and play with her when you meet up! Oh, yeah, simply message her from her members area and that way you can work out a way to have some personal fun with her.
Click on the image below to check out more of this sexy and hot shot of her tight tranny ass. And yes its waiting for your input.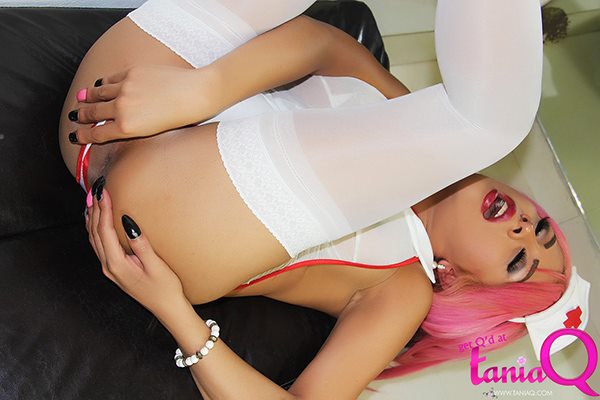 Also please if you would, rate and comment below on this photo.
Hot Sites to check out!
Categories