Well as you can see in the image below TaniaQ's Thong panties do not hold anything in place. But holy hell do they ever look sexy! For those of us that are into Thong Panties this pair is amazing. White and small with a very small string. They go right up her tight tranny ass. Do we care if they actually function as regular panties? No we dont. In fact we dont really want them to. Thong panties are supposed to be super sexy. And this pair clearly is.
Click on the image below to see more of the samples from this set of Tania And her lingerie.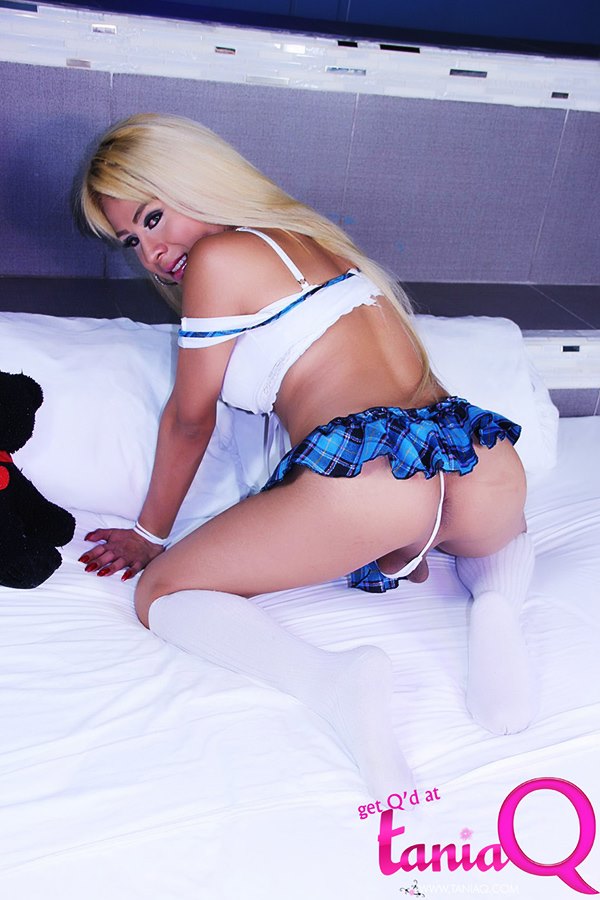 When you look at the super short skirt. Those sexy white socks or stockings and then the panties. Well you can tell that Tania is ready for some fun. So you simply have to ask yourself. What would you do? How would you get things started?
Tania is not only a top but she is also a bottom. Versatile is what its called. She loves to have a man take charge but if you want her to direct the action she will. And with that big love wand that gets nice and hard the action is a lot of fun!
Hot Sites to check out!
Categories