Browsing articles in "Cosplay"
Some times TaniaQ can take things a touch too far. Other times she takes them to the right point and lets them pop. Personally her phone sex photo set is about what I would expect out of this wild woman. Take for instance this photo set for Phone Sex. Tania got carried away and decided that fucking the phone as well as chatting with the guy would be totally hot. So she started trying to shove the phone into her ass hole so that she could get off with him.
Now I have explained to Tania that Phone sex is about her talking hot and telling the guy about touching her self as well as touching him. How she wants to fuck him or have the guy fuck her ass. But she always wants to shove that phone in her ass. So I would recommend that you skip the phone sex with TaniaQ and go straight to the hardcore ass fucking. You might as well.
If you want to check out the rest of this photo set. And you already know that you want to. Then click on the image below and stop wasting your time. Get off with TaniaQ and her hot idea of phone sex.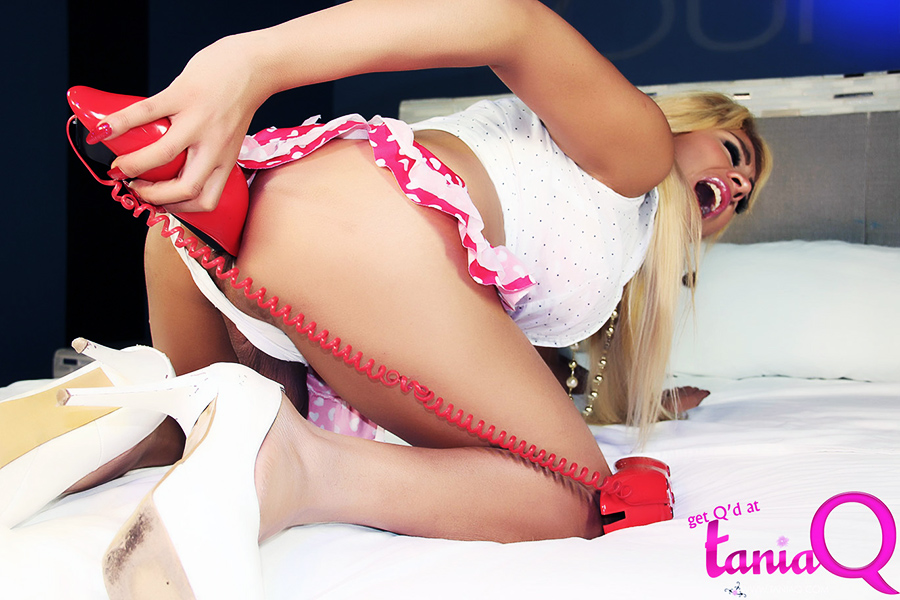 TaniaQ Open ass for sex! Come and get some! Hi guys. Its me TaniaQ and I am back with a new photo set to share. I also wanted to make it an invitation! So sit back and enjoy this sample photo of me in Open ass for sex! I want some cock and it goes right there guys! Right into my title little open ass! So if your hard and you already have your cock out. Its time to get it wet and dip it into my love hole! No NOT hesitate to come and sink your hard cock into my ass hole. I am waiting for you!
Click here to check out more of this photo set. Closeups and all!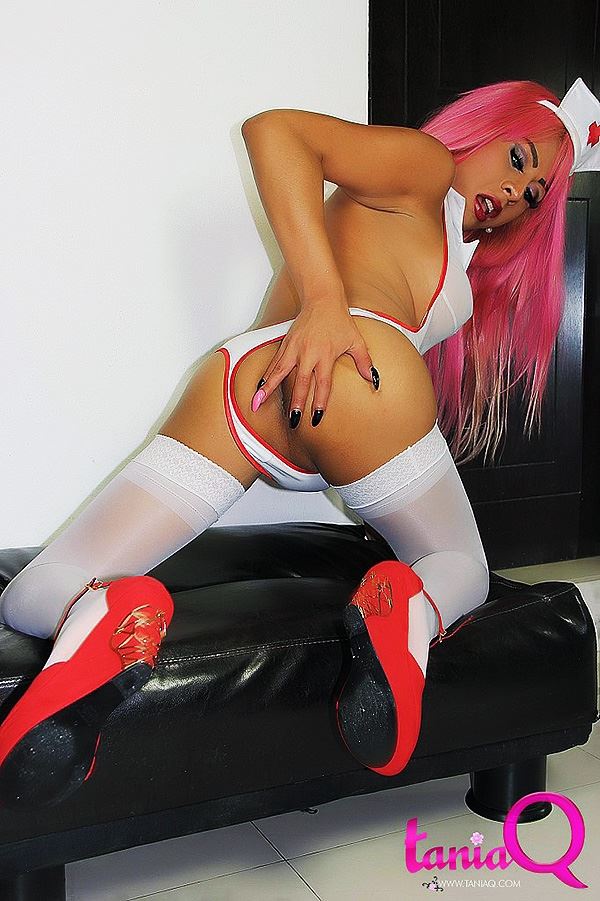 I love getting my ass hammered. And I love to do the same to a tight ass. So come and visit me and let me know how hot you got with this set. Then we can talk about who will top who!
I hope to see you in my members area today. You really do not want to miss my updates!
Click here to join me and also to rate and comment on my sets.
Otherwise you can surf more samples of me on this website right here!
Big Mexican Tranny Cock! Hi guys. For those of you who know me. Hello Loves! For those of you who do not. I am the interactive trans of your dreams. I am TaniaQ and I want to share my Big Mexican Tranny cock! For those of you who love an interactive trans, I am your girl. I have a nice tight love hole that is always ready for some cock. And I also have a big fat tranny cock of my own that loves to destroy and ass!  If you are up for some bottom action and hell even some top action lets hook up and get fucked together. We can flip a coin for who goes first. That way its random! So let me know what you are into and lets have some fun!
Click here to see the rest of this photo set and also the video!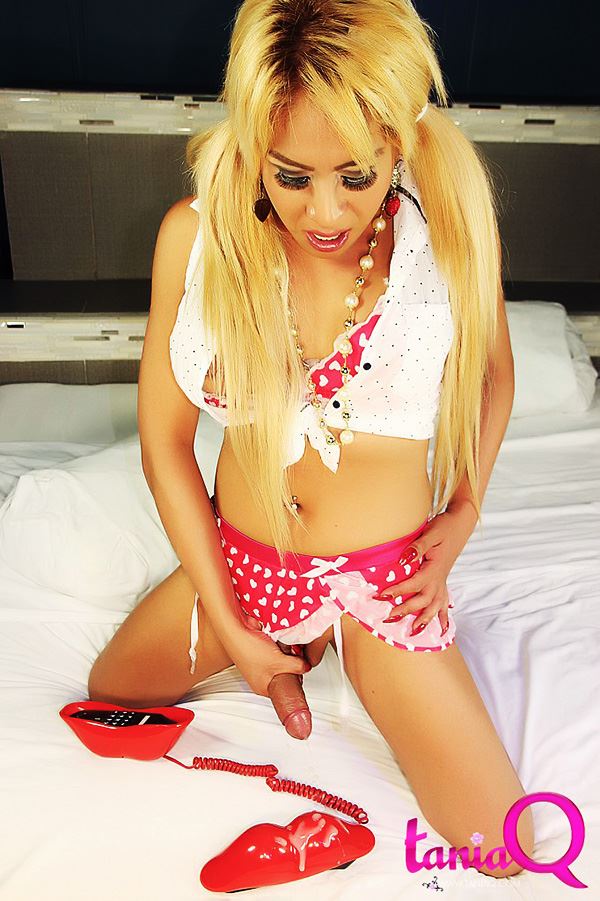 Do not miss your chance to get off with me. We can stroke together or me inside your love hole. And also you inside mine. Just let me know what you prefer!
Click here for more samples of my hard tranny cock on this site.
Otherwise get your membership right now for my site!
Sexy High Heels, Stockings and cock! Hey guys it's me again. The wonder woman of Cosplay. Today I have on a black pair of sexy high heels, white stockings and a little sailors outfit. Complete with a little hat, and white finger less gloves. Come and see how hot things get. Your going to explode.
But as you can see there was a little accident. I had a cock slip! Well ok it did not slip! I put it that way in en effort to get your attention a little more. Now that I have it its time to get naked and have some fun. So if you ready to play with me, log into my members area and let me know all about what you want to do! Click now and come and see more of my Sexy High Heels and all the things that I take off just for you!
Click here to log into the members area of my website!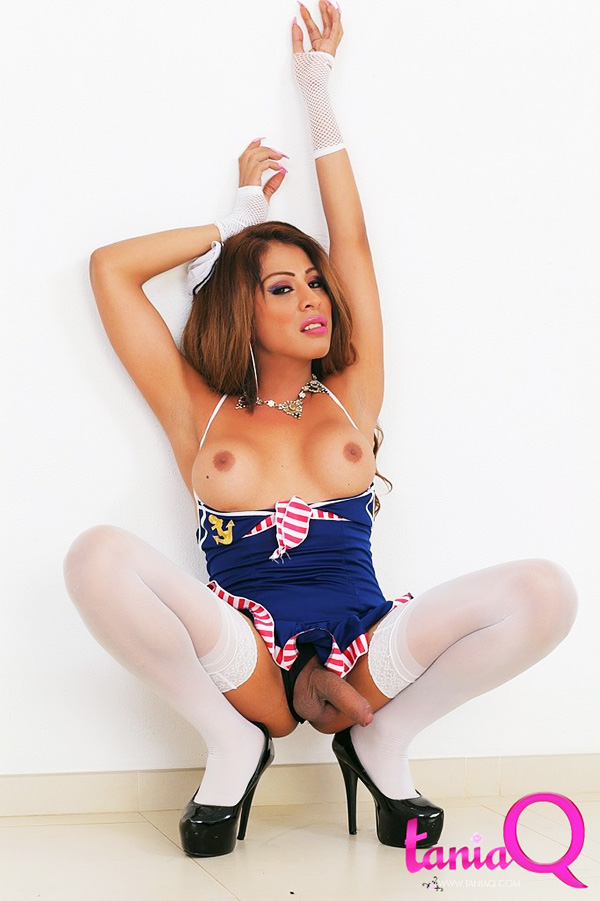 I also have a number of other sample photos here on this site. As well as a few video clips you can check out.
Do not miss this chance to see more of me in the members area. Click right now!
Hot Sites to check out!
Categories