Fat Hard Tranny cock! With TaniaQ of course!
Yes guys you know me and you know that my name is TaniaQ. You also know that I have a fat hard tranny cock. And I am also certain that you know what I love to do with it. Not sure? Let me explain where I want to stick this cock. Lets start with in your mouth! Pumping the head of it into your lips and past your teeth! Feeling it go to the back of your throat and then bend to go down your throat deep. Feeling your teeth as they rake across the head and then down the shaft! Uhhhh I need it. By the way, this is not just any tranny cock your getting.
This fat hard tranny cock belongs to me. PornStar TaniaQ! And I personally want to suck your cock! Lick your balls and shaft! And then my handsome young man. I want to fuck your tight hole really hard. However because I am quite versatile you can do all of that to me as well. I can suck your cock until your cum boils. Then you can either shoot your hot sticky man load in my mouth and over my tits. Or you can flip me over and shove your pole into my hole and unload in my tight little tranny ass.
Click here to join and also contact me!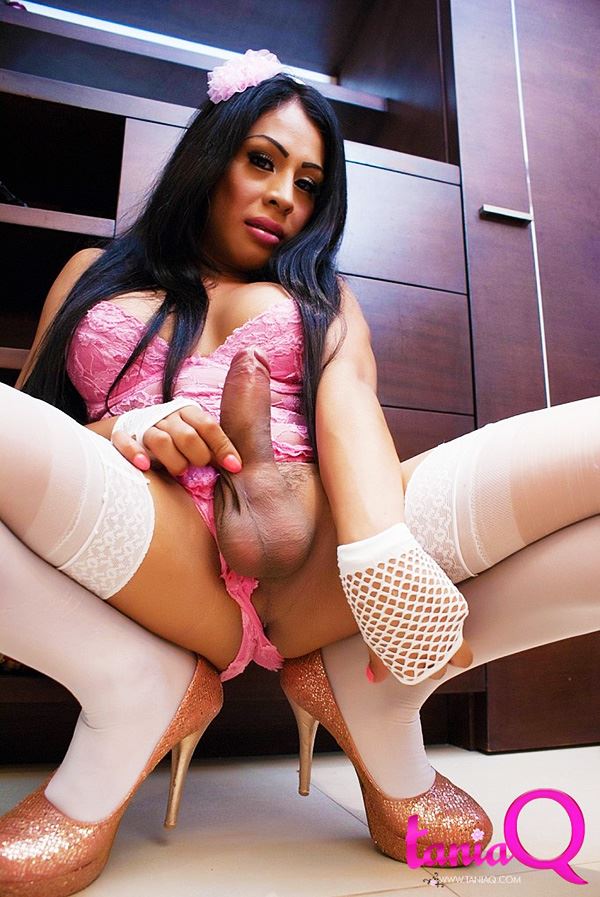 Another thing. Please rate and also comment on your favorite sets in my site!
Click now to see other hot samples of me, TaniaQ
Hot Sites to check out!
Categories