Kinky tranny sex!
Raise your hand if from time to time you do Kinky tranny sex things. Oh wait you guys are not trannies so let me tell you what I do. I love to fuck. To stick my hard tranny cock into something and hump until i cum a load. Hot and sticky and stress releasing! The problem is I can not always find a man that will let me do that. Or they have to go to work. Such nonsense. Life is about fucking and making yourself cum.
So I dated this one guy who bought me a plush toy and cut a hole in the bottom. He told me to fuck that whenever I was horney. So one day he was out of the house and I fucked the hell out of the little teddy. The Kinky tranny sex orgasm was amazing. I filled the teddy with a huge load of cum. I used that teddy until it was stiff inside. Then I tried to wash it. But it kind of exploded in the wash. I was bummed. So I went to the store and bought 2 more.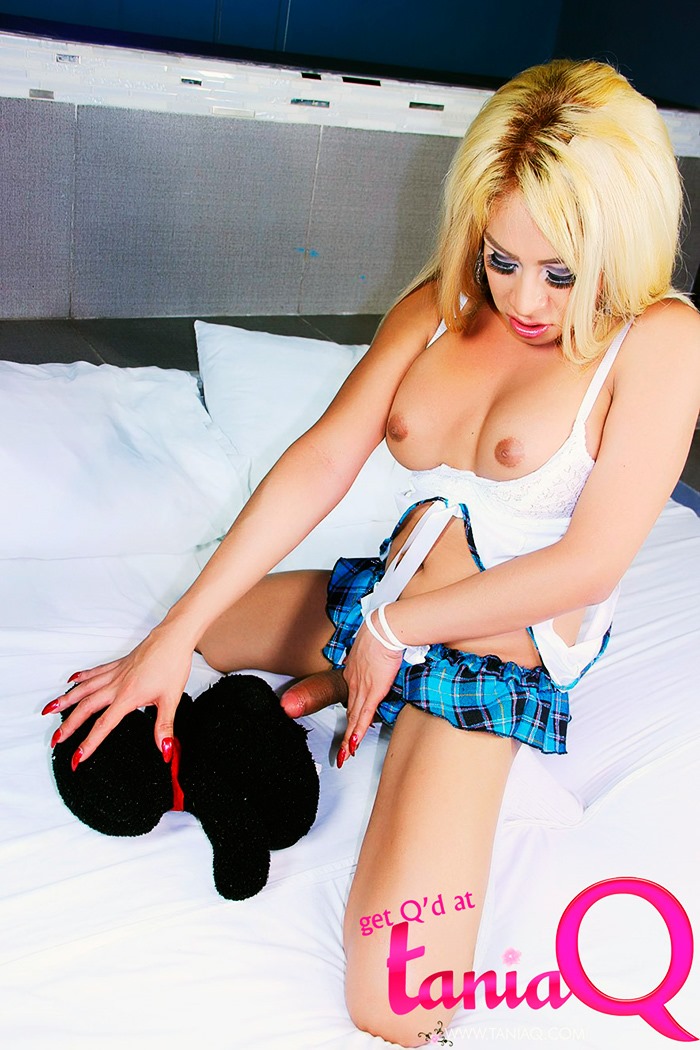 Click on the image right now to see more of this hot set. I actually fuck this toy for you. Click now and join me!
Hot Sites to check out!
Categories