Tranny Tits outdoors. Come and see TaniaQ! Hey guys its me again TaniaQ and I had another shoot outdoors. This was on a side road and there were plenty of cars going buy. Some guys even stopped and watched. Its kinda hot to have men looking while I am doing these photos. Let me know what you think. Oh and if you want to see me model something specific just write to me in the members area of my site.  I can not wait to hear from you!
Come and see me and we can go shoot in public some place. It will be fun and exciting to do. I love doing it and it makes my cock hard. Its always nice to see a hot set of Tranny Tits Outdoors. So the next girl you see posing and flashing, make sure to let her know you enjoyed watching! I have plenty of them. One at a park. And a couple of them at a public pool. All of them show off my good parts!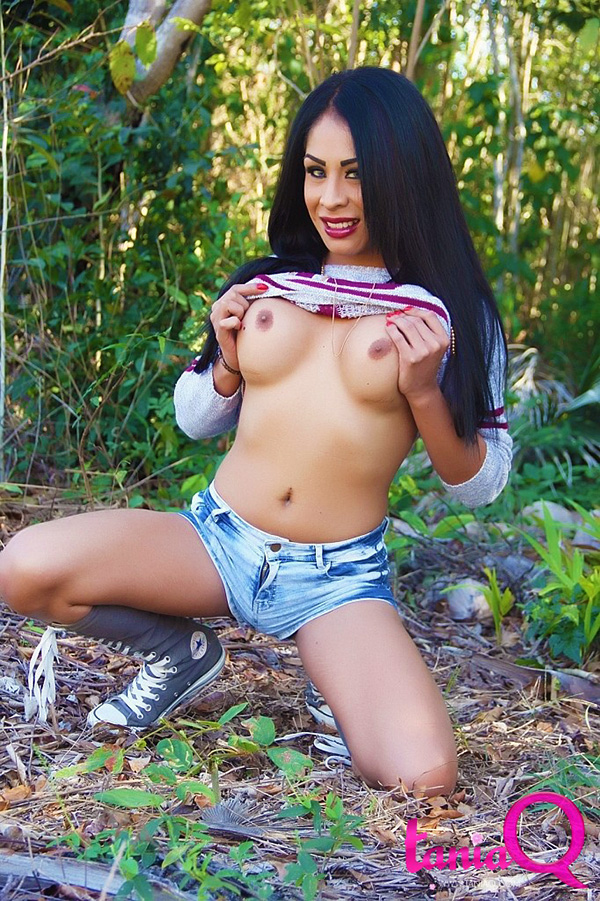 Click here and join my members area right now. You wont regret it.
If you want to check out some other samples of me. Click right here.
I'm waiting to meet you my dear!
Hot Sites to check out!
Categories