Naked Outdoors and stroking my cock! First of all its fucking hot to see an amazing body naked outdoors and when its a tranny with a thick and juicy swinging cock! Its even better. And honestly you have a huge chance of running into TaniaQ and her also being naked when you do. Just make sure you peek around your favorite park as you might see her there.
As a matter of fact it is often hard to keep Tania dressed. And for you and I that is a great thing. This little tranny slut is always so hot she just strips where ever she is and we get to enjoy watching and touching this amazing body.
Another thing is its fun to fuck outdoors and that's what TaniaQ was hoping for when she shot this set. Sadly there were no guys around with their cocks swinging!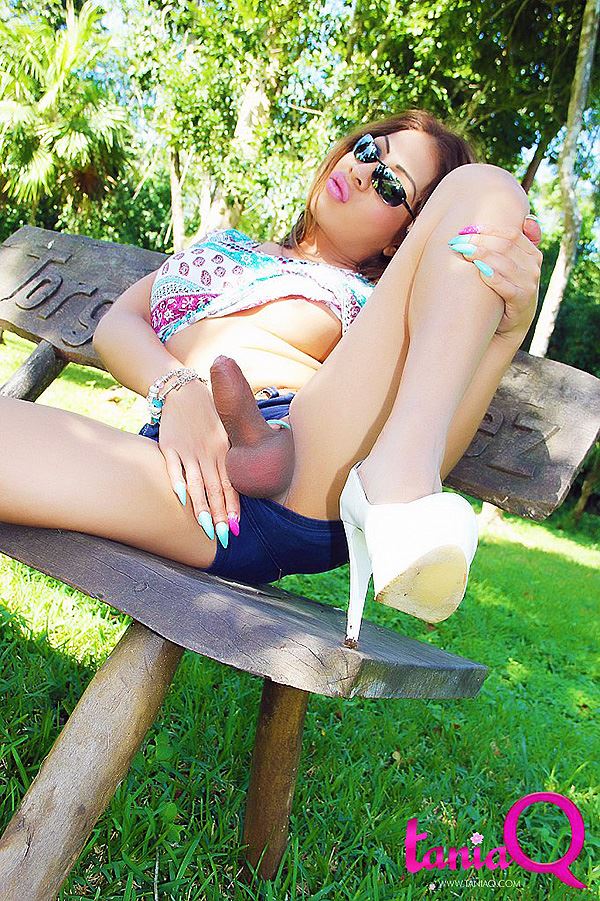 If you have a cock thats ready for some action and also ready to cum. Join TaniaQ right now!
You can check out other posts of her here on this blog.
But always remember to rate and also comment. Make sure that Tania knows who you are and how you found her. Also make sure you tell her what else you want to see and do.
Can't see the cam feed? Then Click right here. Your Browser is blocking it!
Hot Sites to check out!
Categories