When it comes down to Sucking TaniaQ she will often catch it on video herself. TaniaQ loves to have her cock sucked and she wants to be able to remember it. So she will grab her camera and record it as your lips go up and down the shaft of her cock. When she is recording an average guy she keeps the camera really close so you can see only his lips. When she records a fan fuck like in the video still below. Then she will show his whole face and or mask. Of course because she records this its POV.
Sucking TaniaQ is usually rewarded by her cock going from semi fat to rock hard. And she also gets very wet from the action and the view. So you get to enjoy that hard pole ramming into your throat and also the slick and sweet lube it spits out. Sucking TaniaQ is a real pleasure and she will make sure that you enjoy yourself. And then the best part is. Tania plans to suck your cock as well. And let me just say. This girl knows what she is doing with a cock in her mouth.
Click on the video screen cap below to join Tania in her members area so that you can watch this whole movie.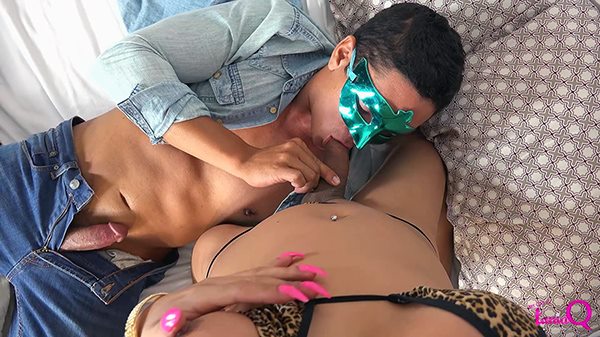 Can't see the cam feed? Then Click right here. Your Browser is blocking it!
Hot Sites to check out!
Categories