Trans girl pool flash! Join me right now to get wet! Also don't bother with a swim suit. This is a private pool and we can get naked and fuck anyplace we want. So this is more of a post than just a Trans girl pool flash! I just wanted to share how much fun it is to get naked and have fun in the sun. Add in the cooling water of the pool and its amazing.
This photo set was very fun to shoot and also hot. But in a bikini it feels great and once I was nude pool side it was even better. I could not stop getting hard even when I did not need to. The sun was warming my balls and the head of my cock and making them both Sensitive. At one point I brushed by the camera girl and even got hard touching her. And I only like men.
Check out the rest of this photo set in my members area.
Click here to join right now.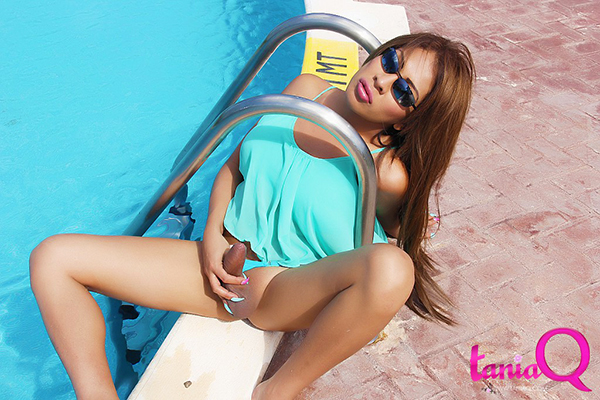 Check it out today so you dont miss out on any of the content Tania has.
Also remember that Tania has a lot of photo and video samples. You can check some out right here and enjoy this Hard cock trans girl.
Hot Sites to check out!
Categories