Check out this hot and I do mean hot shot of TaniaQ Naked and spread outdoors.
That day Tania wanted to shoot something different and she had this idea of heading off to a park. So the camera guy took her to a park that was new and hardly used. Tania being the little slut that she is was hard and half naked before she even got out of the car. She slipped out with her cock sticking out and she was pulling off her t-shirt. Once she finally laid down on the side walk she was naked and spread outdoors and that is good enough for you and I to enjoy.
Tania is also one of those sluts that is never done when getting naked. She then wants to play with her cock and pinch her nipples and get wild. So she did. You can see that this was also a hot video being made. So make sure to click the image below and check out a few more samples. Then click a banner to join her and watch the movie as well. Naked and spread outdoors will make you shoot a very nice load.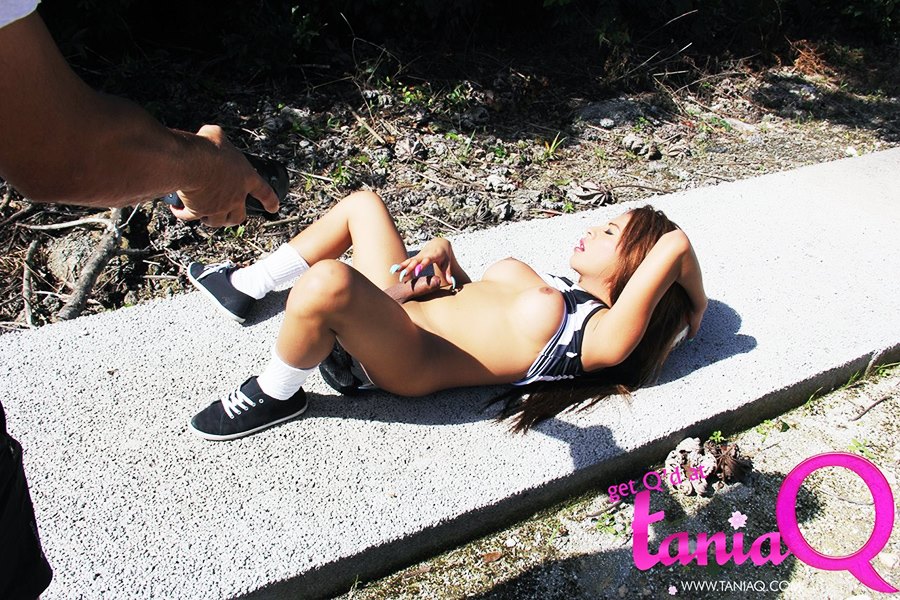 Do not miss out on seeing more of Tania. She wants to play and you are the man she wants to play with. Click the image to see more samples or a text link to check out the tour and the get into the members area.
Hot Sites to check out!
Categories