TS Stroking outdoors! Have you ever seen this? Have you ever been to a park or a party or anything and found a hot TS Stroking outdoors? If you come to where I live you most certainly might catch me. I love to masturbate in public and often get the helping hand of a hot man and sometimes a woman.
It starts out the same each time. I'm out some place and almost always in public where there are a lot of people, and I get horny and just need to get off. I find a semi private place and get my cock out and start to rock out! Then Boom! Someone interrupts me. They often then help me out and of course that makes my cum load even hotter and heavier. But sometimes I have to wait until they leave and then finish the job myself. I never leave evidence even when I dont have a cloth or napkin handy!
Click right now to get outdoors with me and get off!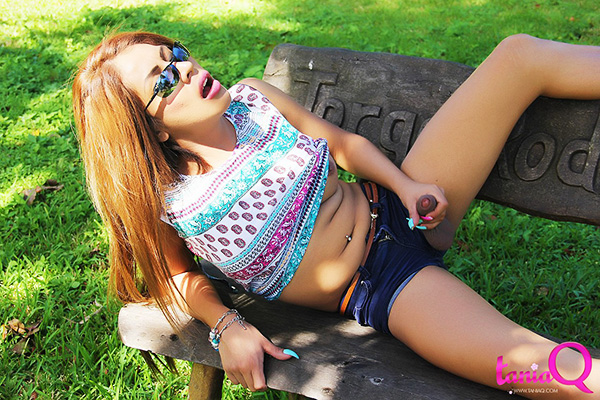 Do not miss this photo set. Your going to love seeing me in the park with my fat tranny cock out
Otherwise you can click here and check out more samples of me getting naked for you!
Hot Sites to check out!
Categories