Browsing articles in "Cock"
Some people wonder why there are trans girl lesbian action. Trans girls that like other trans girls. And for the most part its a simple answer. Trans girl lesbian is a thing because these girls want cock. And they want it from someone who takes care of themselves and who looks good. And other trans girls tend to do that. So once they get hot they look to a girlfriend for a good hard fuck. And once they try they never go back.
This of course does not mean that they wont fuck a guy. On the contrary. These trans girls will fuck as many new men as they can. But when they are horny and at home they will call another trans girl versus a guy. They can then get off with the beauty of their choice and not have to wait for the man.
TaniaQ and Natalia did a hot trans girl lesbian movie. In fact they did a number of movies together and they loved even ass penetrating minute. So Make sure and check it out. For those of you who do not know, TaniaQ is the blonde on top and Natalia is the brunette on the bottom. So we can clearly see who is in charge.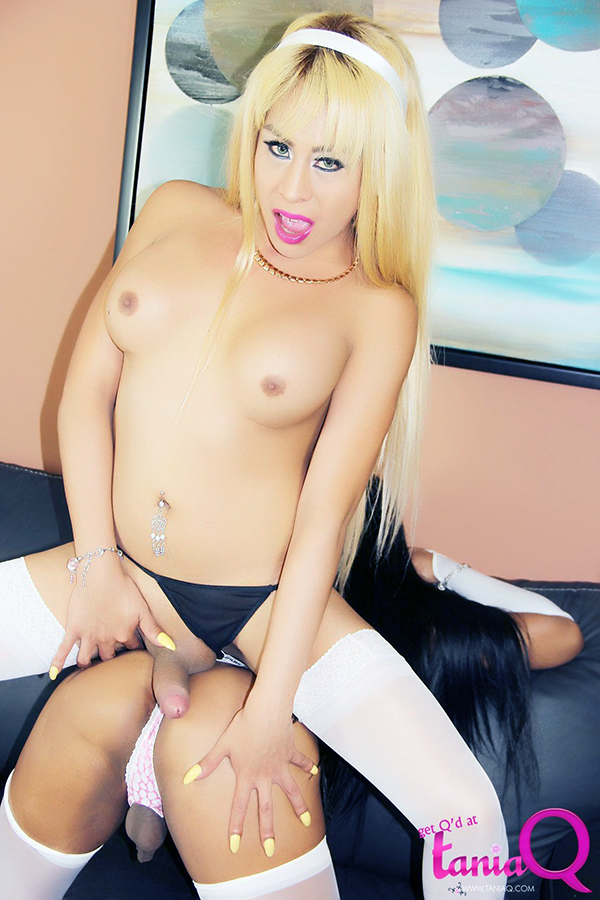 When it comes down to Sucking TaniaQ she will often catch it on video herself. TaniaQ loves to have her cock sucked and she wants to be able to remember it. So she will grab her camera and record it as your lips go up and down the shaft of her cock. When she is recording an average guy she keeps the camera really close so you can see only his lips. When she records a fan fuck like in the video still below. Then she will show his whole face and or mask. Of course because she records this its POV.
Sucking TaniaQ is usually rewarded by her cock going from semi fat to rock hard. And she also gets very wet from the action and the view. So you get to enjoy that hard pole ramming into your throat and also the slick and sweet lube it spits out. Sucking TaniaQ is a real pleasure and she will make sure that you enjoy yourself. And then the best part is. Tania plans to suck your cock as well. And let me just say. This girl knows what she is doing with a cock in her mouth.
Click on the video screen cap below to join Tania in her members area so that you can watch this whole movie.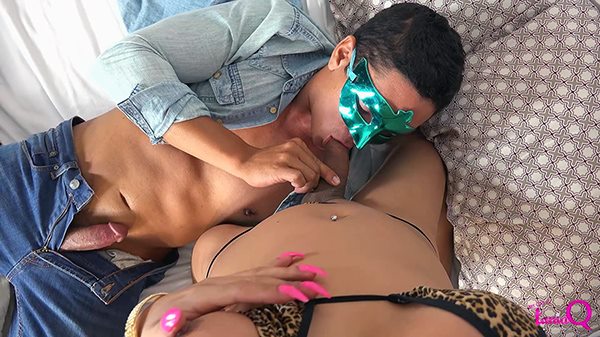 When it comes to small black panties. Or any color for that matter. It seems that the trans girls wear the smallest ones. And there is a lot of irony behind that because their cock is so much bigger than a girls clit. But the trans girls have the small black panties that are so sexy you cant wait to rip them off.
You know by seeing them that the panties can not contain her cock. So when you reach down and caress the front of them. You instantly feel her cock start to stiffen and get hard and ready for action. Depending on how the girl is sitting or standing it can get uncomfortable and you will want to get that cock free of those small black panties really fast. That way it can stand our strong, hard and proud and wait for you to give it the love she wants.
Click on this image below to see how hot TaniaQ is with her black panties. And also how good her cock looks inside of them!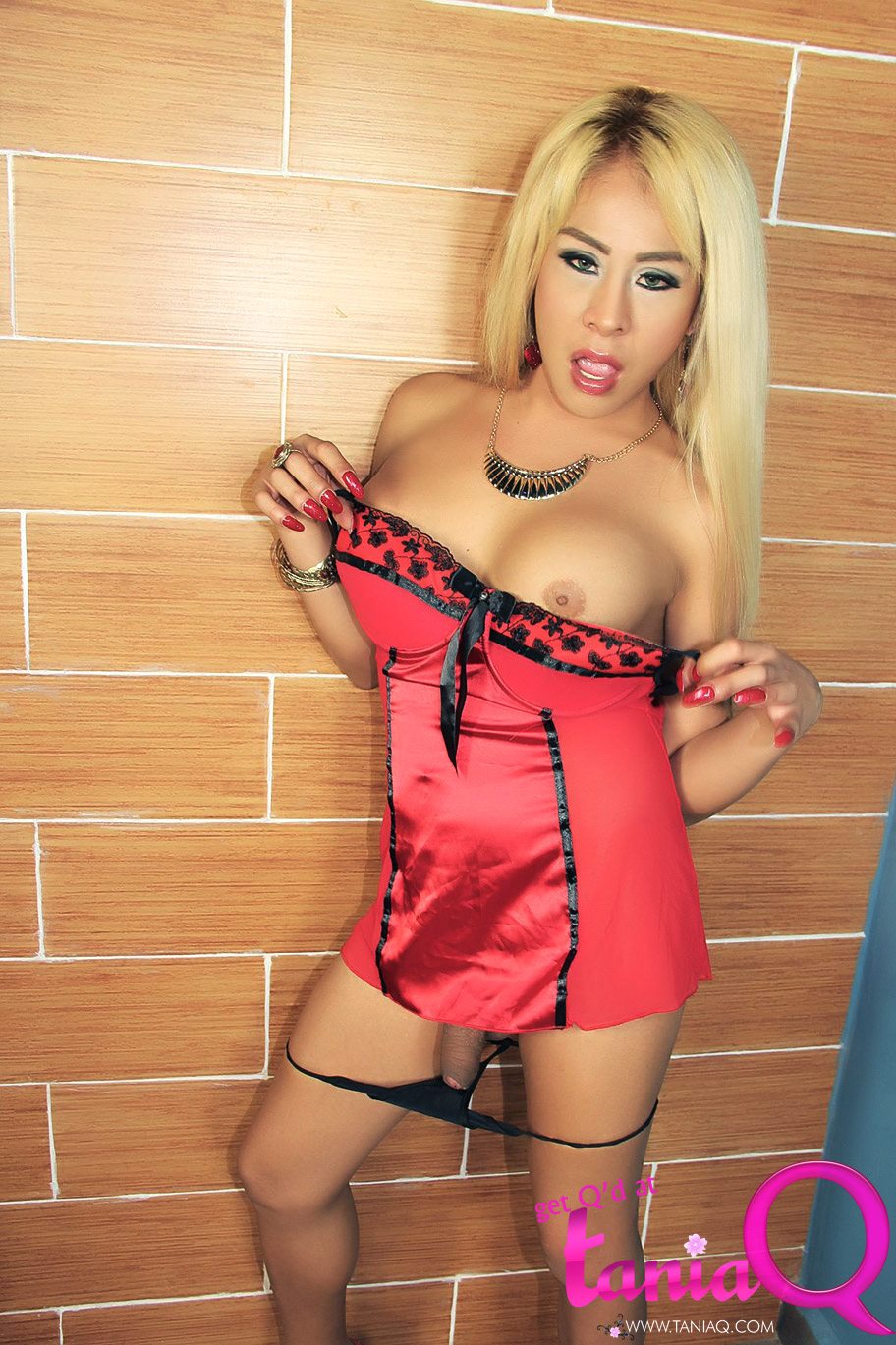 Make sure that here on this site as well as in the members area. That you rate and comment on the sets and updates that you wank to the most. Tania Loves to know what gets you hard but what more importantly gets you off!
There is just something about big cock firm tits and blonde hair that seems to turn most men on. That is the reason that TaniaQ loves to share her assets as much as she can. And thank the gods that she has all of them and wants us to see them. Just take a look at the photo below and see for yourself what I am talking about. Do it right now. Scroll down and see!
The hot little outfit that Tania has on was meant to get your cock hard. And this top is so tight that it almost does not fit. And being white its almost transparent. Big cock firm tits and clothing like that? Whats not to love?!
Oh and lets not forget to mention the length of her skirt. So short not only her ass shows. But her balls do as well when they slip out of her panties. Believe it or not. Tania loves to wear this to the clubs. And yes of course they let her and. And they also know that she is going to fuck someone or many people if she can. And her cock will be showing in public. That is how hot Tania gets. Her big cock firm tits and blonde hair get her a lot of attention!
Click on the image below or a text link above to see more of this photo set.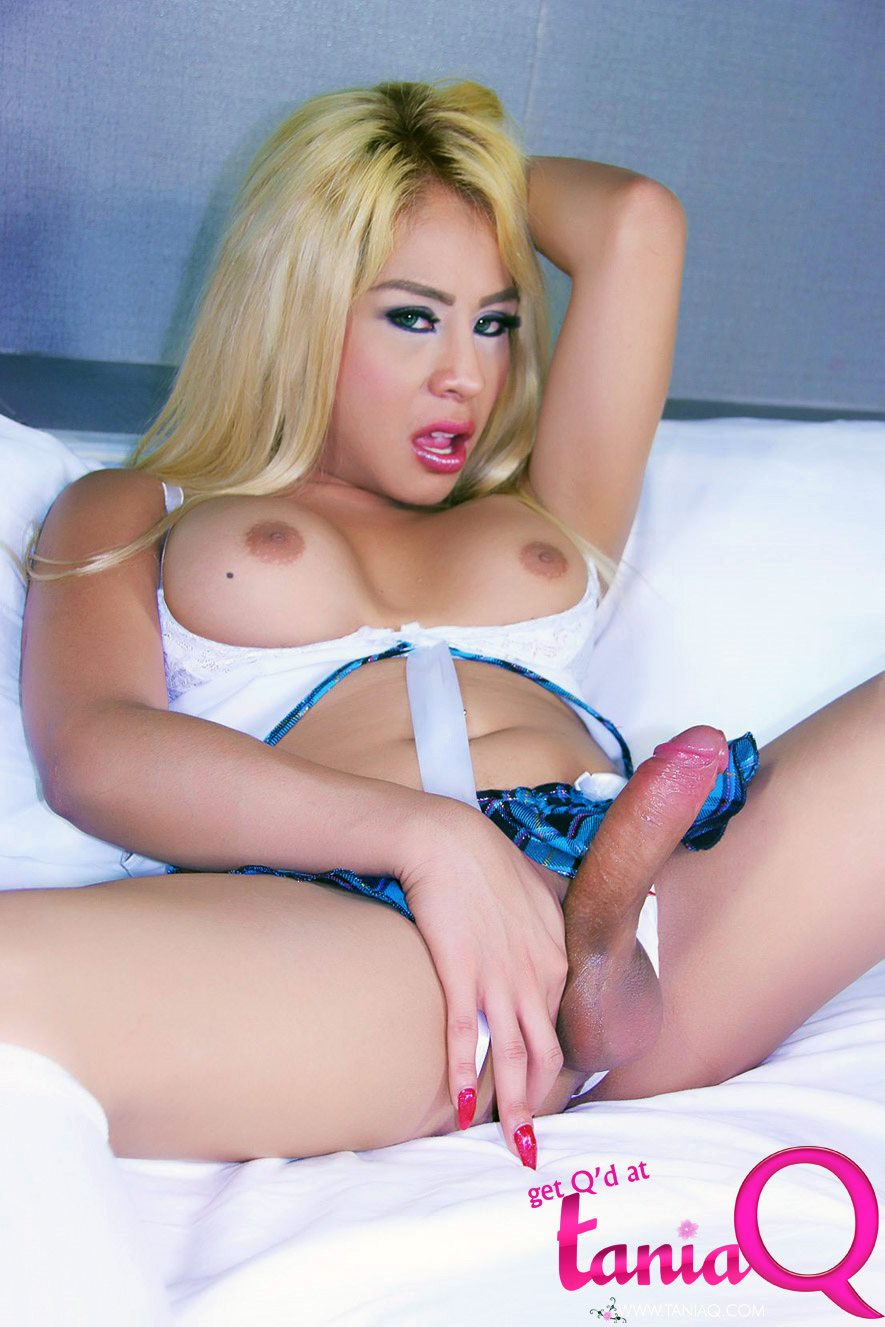 Hot Sites to check out!
Categories