When you go surfing for a hot trans girl, you need to look for a girl that is a bit on the wild side. That of course makes them a lot more fun to be around. And I want you to know that TaniaQ is your girl. Just take into consideration her photo here Trans girl Cock outdoors. You can easily see why its called that. But what you cant see that this Trans girl cock outdoors photo was taken at a pool in a public area. The place is for adults only so do not worry about that. But do keep in mind there were other people around and she was HOT. So she got her cock out to play with it.
A very funny note is that she almost shot her load in the water. But Im getting ahead of myself. So the pool is located at an adults only resort and Tania had been teasing a few guys by spreading her legs and letting them see her swimsuit. But her cock was tucked way back and they had no idea that she was a hung shemale rather than a GG. Until that is the Trans girl cock outdoors photo was taken. But by then it was way too late. The guys were hooked and Tania was hard.
Click on the image below to check out the rest of this photo set.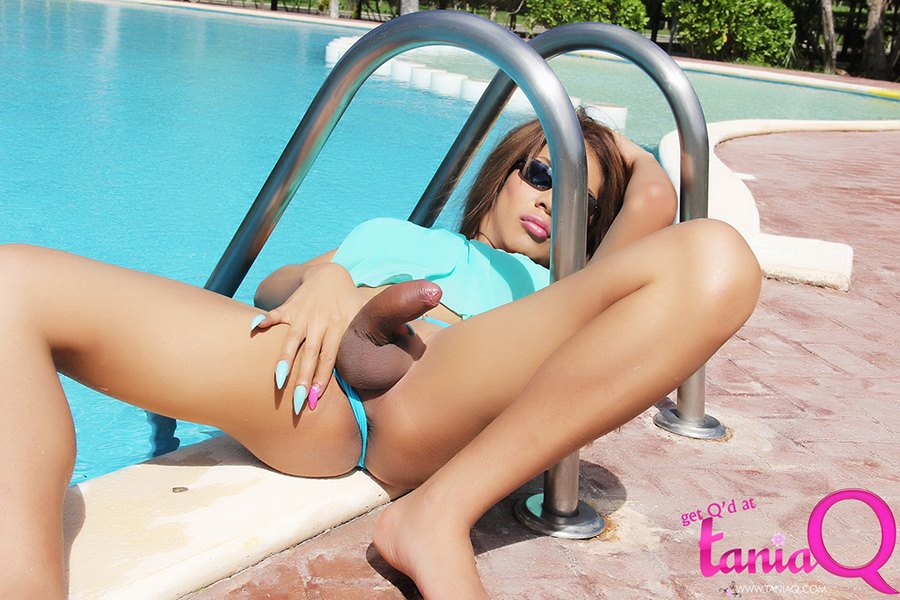 Hot Sites to check out!
Categories