Browsing articles in "Cock"
Masturbating Outdoors with TaniaQ! Check this photo out. And yes this is a part of a photo set that can be found only in the members area of TaniaQ's site. She is once again Masturbating outdoors and wanted you to watch. So take a look at this photo and then find one of the text links below and click. Also remember that TaniaQ is available to film with and also hook up with. Do not miss this chance to see more of her and that thick and hard cock. Watch her stroke it everywhere she goes!
Click here to join the website right now and prove to TaniaQ what a fan you are!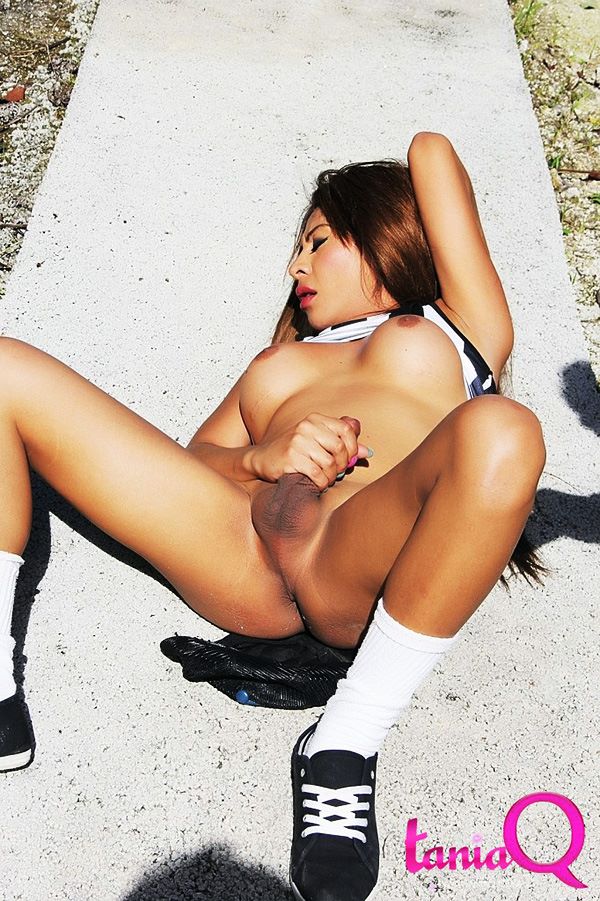 Another thing that you might want to consider about Tania. She is both active and also passive and that makes her a lot more fun than some of the other girls.
Click here to check out other samples on this site.
Tranny Boots on long tranny legs! Check out TaniaQ's Tranny boots! They make her legs look longer and tighter and they bring attention to that swinging cock. And TaniaQ has a nice cock on her that is well worth paying attention to. When you hook up with a tranny girl like Tania. Make sure to pay attention to the things that turn her on!
Also, do you like the look of boots on a woman? Most men do and they always want more. So take a look at this set and come and see more of it. These photos are only in her members area.
Click here now and see the rest of this set!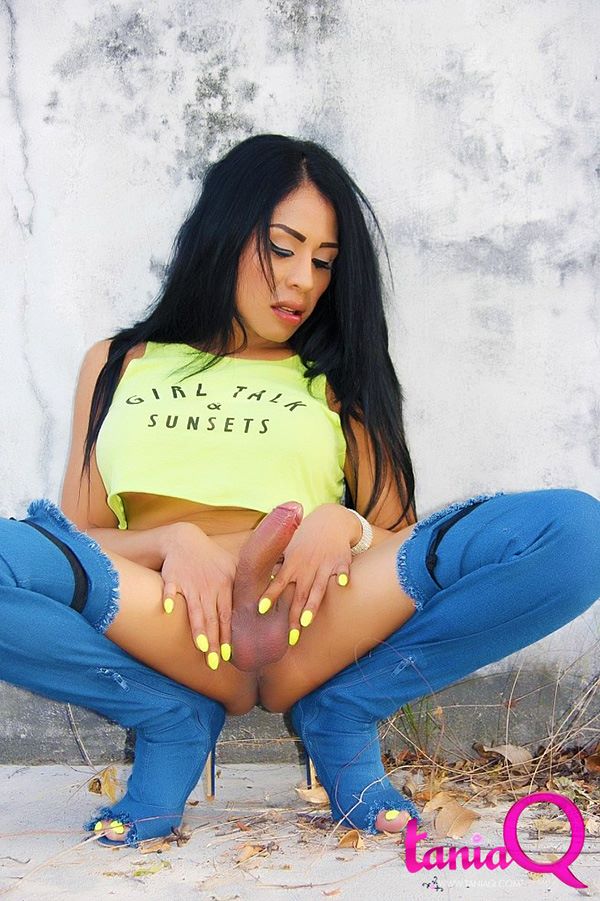 For more of this set, you need to click now.
Also you can rate and comment on the sets in her members area and also on this site.
Panties Spread! Cock hard and ass ready! So now that her panties are partially down and you have teased her cock. Her ass hole is out and also her tits. What are you going to do with her? I will tell you what! Your going to lube your cock and slide it into that tight hole and work it. As you can see a shot of Panties Spread is rather hot. Especially when  the girls cock is hard like mine is in the photo below. You know you want to see more, so just click and get into the members area. Right now. Do NOT hesitate and miss this.
With your cock in her ass hole and also a hand around her cock make sure to lean down and give her a nice wet kiss.
Check out more of this image set in the members area right now!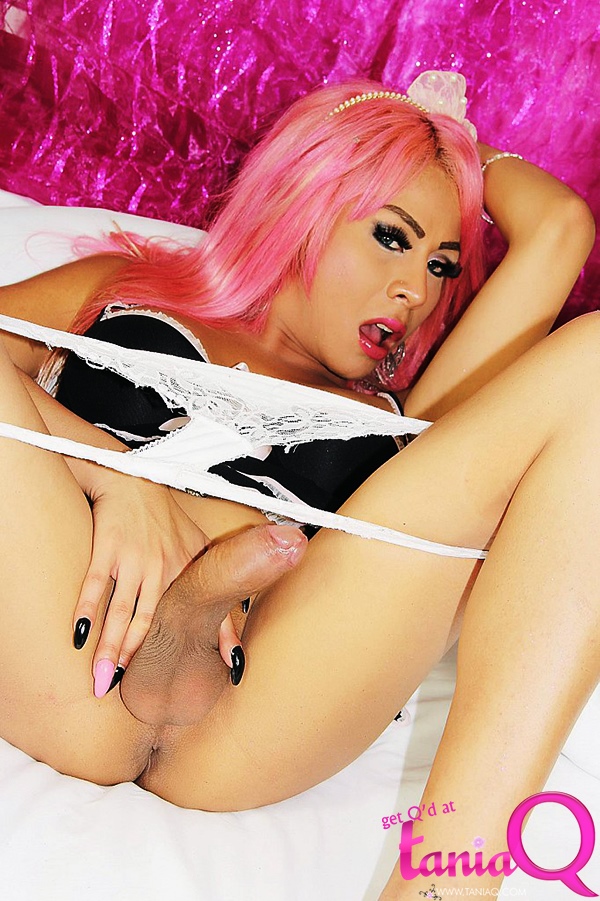 Take a look at this blog and also the members area. Tania Delivers!
Thick Juicy Tranny Cock! TaniaQ has a hot one! Yes guys I do! Or at least I have been told I have a thick juicy tranny cock! And the good thing about that for you? I get nice and hard in your mouth or hand and then I can stick it into your ass hole and spread you wide. Pumping in and out. Making it hurt! Or I can go soft and slow and the only pain is from the girth of my cock spreading you love hole wide open! Just imagine the head of my cock piercing your anus! Also think about you getting behind me and doing the same thing. Stroking in and out and everything you can imagine!
Click here right now to enjoy this photo set!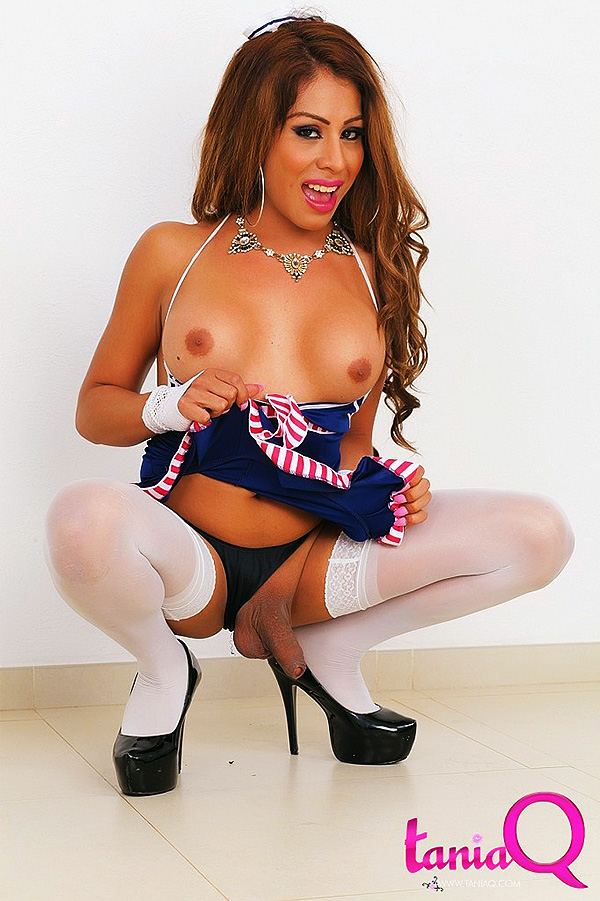 You can also surf around this blog for some more samples.
Further more once you are in the members area. Contact me right away! I can not wait to meet you and fuck.
Hot Sites to check out!
Categories