Check out this photo of TaniaQ and her hanging cock. She was laying on a sun chair for this set. Her cock was hanging down and she crossed her legs. It made the perfect Hanging cock photo and she loved it when she saw the final shot. There are actually a couple in the set.
TaniaQ actually has a lot of hanging cock photos because she has a big trans girl cock. She loves to get it hard but she also enjoys showing it off when its not.  In this set she was modeling lingerie with stockings and heels and having a great time. She was doing her best to keep her cock only half hard. She did not want it standing all the way up at this point.
But wait until she gets into the water. That is where things really heat up!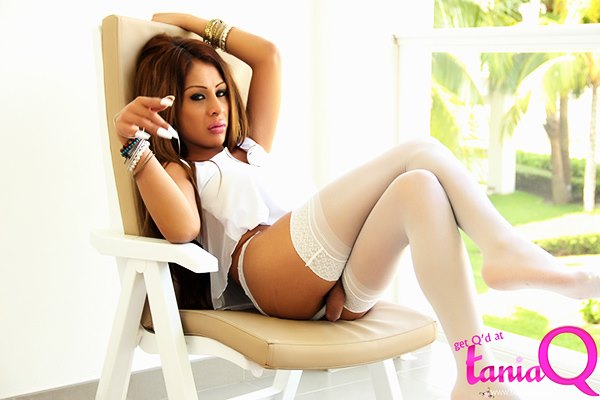 Once Tania gets wet her cock is going to start to really get hard. That is when its time for her to play with her. Because she is in white lingerie everything becomes 100% transparent. Yes she keeps the lingerie on in the water. Its one of her most unique sets she has ever shot.
Dont miss out on seeing this set. Just click the image above or a text link.
Hot Sites to check out!
Categories