Browsing articles in "TaniaQ"
Tranny Bikini Babe TaniaQ! He guys its me again with a hot new photo to share with you. I do hope you like it. For obvious reasons I titled it Tranny Bikini Babe TaniaQ! I know that a lot of men like to see a sexy body in a hot little bikini. For some of you guys I happen to have that body. And yes I do actually wear this bikini to the beach. And some times that becomes a problem. 🙂
Imagine me at the beach. Lounging back with my knees up tits up and eyes closed. Something catches my attention and I sit up and look around only to find a hot man staring at me. Then for what ever reason he adjusts his cock in his swim shorts. That right there will cause my cock to stiffen. And in a bikini this small its hard to hide an erection with a cock the size of mine!
Click here to see the rest of this Hot Bikini photo set!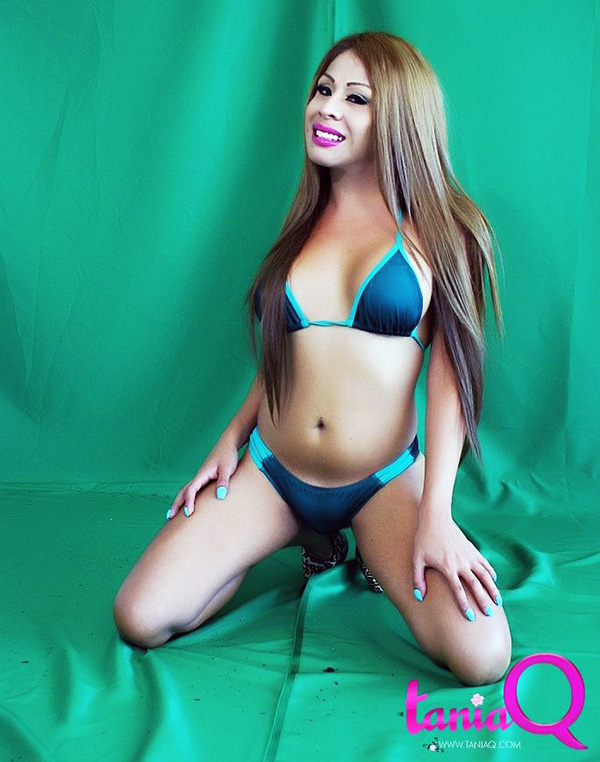 Also if you like seeing this bikini on me, I have several photos and videos of me in others as well. Just join my members area for more Bikini photos and videos!
Further more guys. I have a lot of samples here on this site that you can surf around and enjoy. Hot Photos! Just please rate and also comment on the photos that you like the most.
XOXO
TaniaQ
Tight Tranny Panties! Come and peel mine off! Yes boys. I love to wear Tight Tranny Panties! But I love even more when a man will peel them off of my body with his teeth! Are you a man like that. Using your tongue and teeth to peel my panties off. And once my cock is hanging free you use just your lips to suck it deep into your mouth. Can you just imagine the feeling of it growing hard in your mouth as you suck it! Come on babe. Suck hard and try and get all of my milk out.
Click now to get in line to be the man to take my panties off!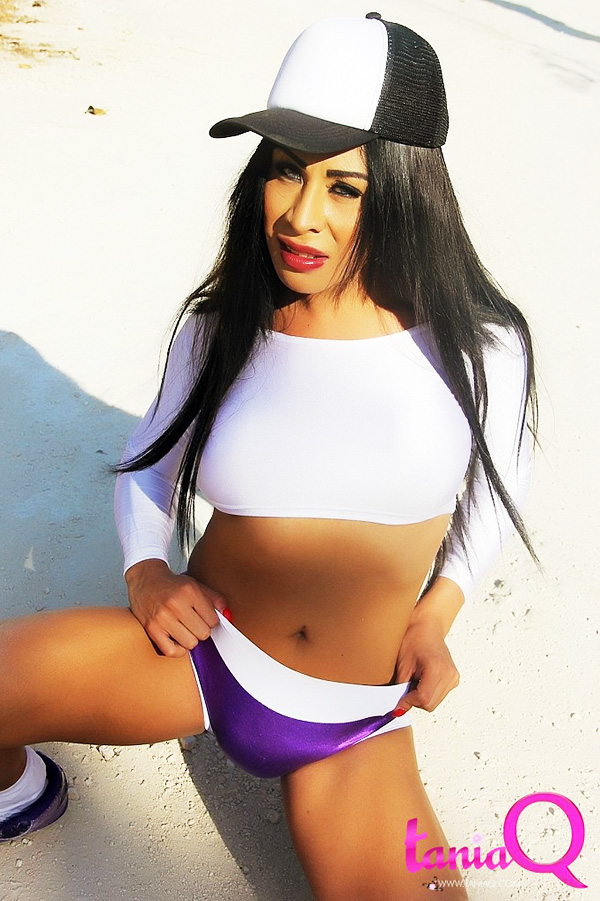 Also guys. Remember that everything I grab on photo I have some sort of video of. This set is a BTS video but you still get to watch my cock come out!
Join me right now and watch it all in one place.
Dont forget that your membership helps me continue to make photos and videos for you.
Further more you can surf around here on this site. See me Naked! But please rate and comment and look at as many pages as you can.
Every click counts!
Tranny High Heels and sexy stockings! Hey guys. Yes this is another shot of me in Tranny High heels and also a nice pair of sexy stockings. And I want your opinion on the outfit. If you would also like to take a moment to compliment me on my cock and tranny balls in the photo. That would be very nice and quite hot of you. I do so love when a hard man tells me I have a nice cock. I also love to play with a man that wants me to take over and do what I want with him from time to time! So lets get together!
Click here and watch this video of me in this cute outfit with my cock and balls showing!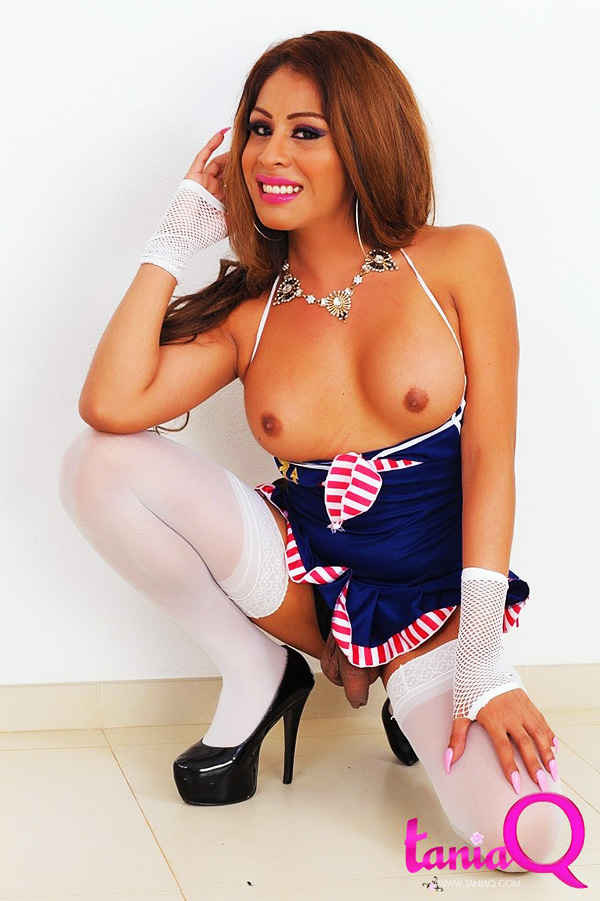 For those of you who love hot trans movies I have them and I want to share them with you. So sign up for my members area right now and get off with me! I desperately want to cum with you.
Otherwise you can surf a few more samples of me here on this Blog. Tits out and Cock out!
Happy tranny Halloween! With hung trans TaniaQ! Hi guys its me TaniaQ. I wanted to wish you all a Happy tranny Halloween! Enjoy the photo below and see you in my members area very soon.
Click here to join me now.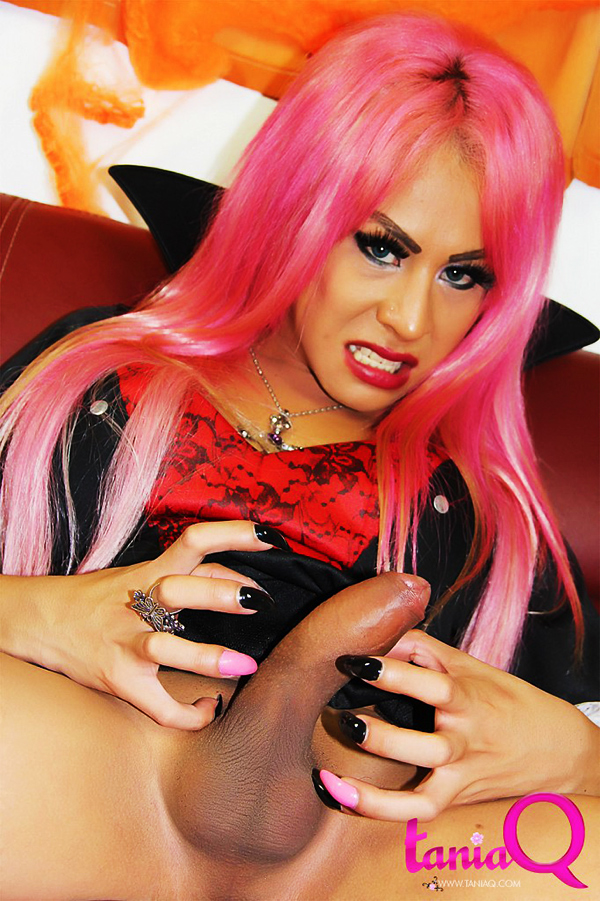 Or surf other samples of my body here.
Kisses.
TaniaQ
Categories
Hot Sites to check out!