Browsing articles in "TaniaQ"
Sexy Tranny Bikini with TaniaQ! First of all we have to ask ourselves if there is such a thing as a Sexy Tranny Bikini! Based on the research. NO there is not. Its just a nice bikini! How ever as you can also see with a sexy tranny in it! It sure looks different and hot. Another thing, for those of you who are not sure. This is TaniaQ and once again she wants to get naked for you. Tania has a big cock and very firm tits and she loves to play with them. She also wantes you to play with them and invites you to do this at any time you chose. So click right now on the image below. She is hot and ready for some action and that action is between your legs! Furthermore she wants to have some fun with her own cock. And with TaniaQ fun usually means sex.
So get the lube out and decide if you plan to be the top, bottom or also if your interested in both!
Click here to join Tania Now!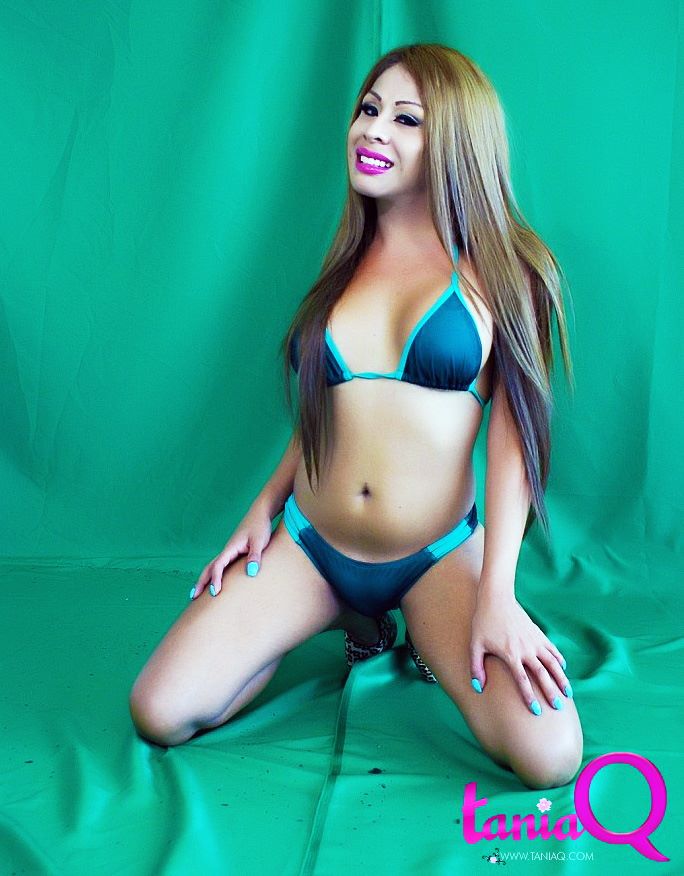 For more of this photo set you must follow this link!
Other wise you can surf around this site for more samples of TaniaQ!
Thick Tranny Cock! Just showing off what you want to see! So guys. Tell me what sort of Thick tranny cock do you like. Also please don't leave out any details as I love to read them and hear them.
Watching a hot tranny with a thick tranny cock pumping an ass or maybe a mouth its a hot and huge turn on. I also like to watch them swing when the girl is getting her ass hold pounded!
Because I happen to love both I want you to line up and do both with me. I need a line to my right of men that like to get pounded! And I want a line to my left of men that want to pound me.
For those of you who have not taken the time to join my members area, You need to do it right now!
So, what are you waiting for? If you have not taken the time to reach out and find your self some tranny cock and a thick one at that! Then its time do it. Right now!
Once you join make sure you also make comments in the members area. I need to know more of what you like and want to see. Make comments on this blog as well and share your thoughts and feelings.
IF you leave me your contact I will also try and say hi. So make sure to visit and and enjoy with her cock in your hand.
Right now is your last chance to see more. So join me and don't miss out.
See other posts on this website of me and enjoy even more.
Click here to check out some amazing trannys on webcam!
High heels! Or is it the shemale erection? So in the photo below, which one attracts your attention the most?
The High Heels or the tranny erection? Lots of men could care less about the heels. However heels make the leg shape a lot sexier and that in turn makes the cock look better. So you need to ask yourself which you prefer. Is it the heels? Or is it the shemale erection. Also could it be the combination of the two? When combined a lot of the times the girls keep their cocks harder longer no matter what you are doing. Girls like TaniaQ just feel sexier in the high heels so they love to strut around and show off their cocks. That of course opens up more fun for you because of the things you can do. Just get your favorite trans girl to walk around naked and hard in heels. Watch the ideas pop into your head and watch your cock stand up rock hard as well.
Click here to check out the rest of this set in TaniaQ's members area.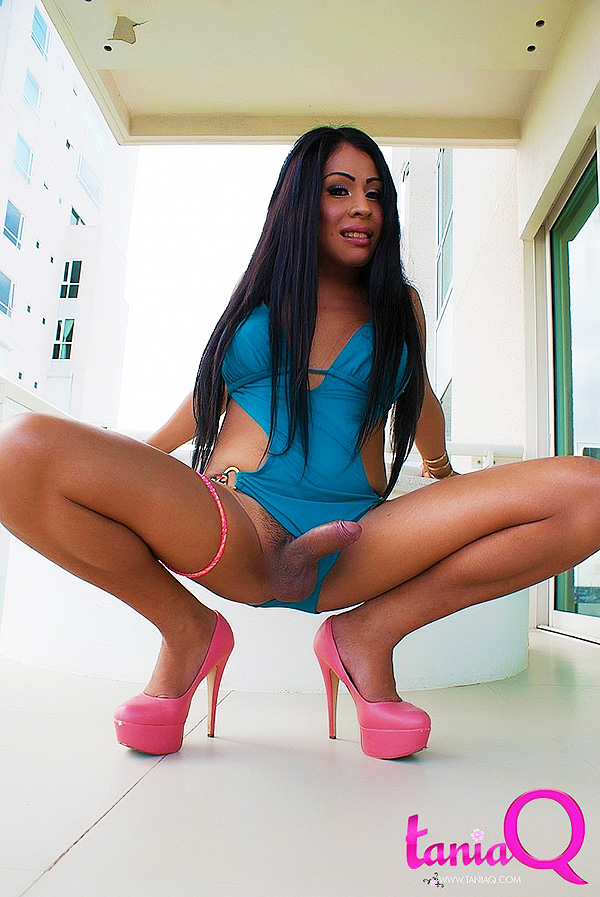 Other wise you can simply surf around this site for more amazing and hot photos of Tania!
Please rate and also comment on the sets that you like the most.
When it comes down to Sucking TaniaQ she will often catch it on video herself. TaniaQ loves to have her cock sucked and she wants to be able to remember it. So she will grab her camera and record it as your lips go up and down the shaft of her cock. When she is recording an average guy she keeps the camera really close so you can see only his lips. When she records a fan fuck like in the video still below. Then she will show his whole face and or mask. Of course because she records this its POV.
Sucking TaniaQ is usually rewarded by her cock going from semi fat to rock hard. And she also gets very wet from the action and the view. So you get to enjoy that hard pole ramming into your throat and also the slick and sweet lube it spits out. Sucking TaniaQ is a real pleasure and she will make sure that you enjoy yourself. And then the best part is. Tania plans to suck your cock as well. And let me just say. This girl knows what she is doing with a cock in her mouth.
Click on the video screen cap below to join Tania in her members area so that you can watch this whole movie.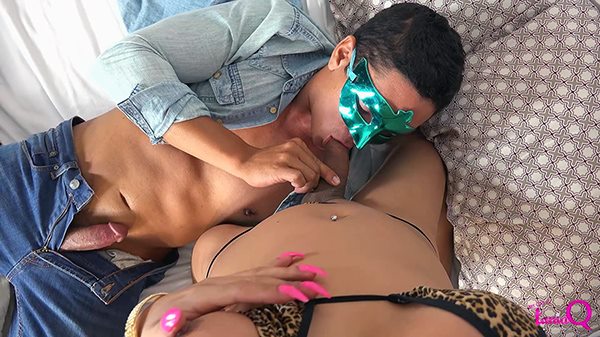 Hot Sites to check out!
Categories