Browsing articles in "TaniaQ"
Tight tranny asshole. TaniaQ wants to share hers! So yes, when it comes to a tight tranny asshole I have one. As you can see in the photo below. Getting your cock into me is like pushing a three inch pole into a 1.5 inch hole. So if you decide you want to fuck my tranny ass hole make sure and bring plenty of lube. Yes I do love a good ass fuck.
However I am so tight that you have to be gentle as you put the head of your cock into my hole. That first spread needs to be slow. Using a lot of lube so the ridge of the head of your cock does not rip me open. Don't get me wrong. That's the most pleasurable pain in the world.
But once your shaft is deep and the head of your cock is hitting my prostate then you can ride me like a wild animal.
Click here now to join my site and watch this being done to my tranny ass!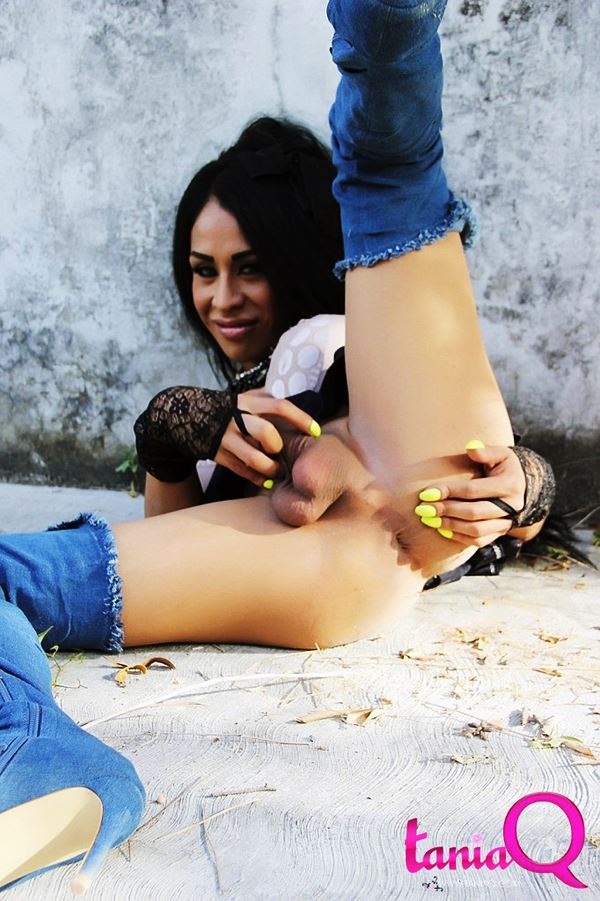 If you want to see some more samples here of me. You can surf around. I have both clothed and nude. So enjoy!
Otherwise click here and join my members area right now for some hardcore fun!
TaniaQ Open ass for sex! Come and get some! Hi guys. Its me TaniaQ and I am back with a new photo set to share. I also wanted to make it an invitation! So sit back and enjoy this sample photo of me in Open ass for sex! I want some cock and it goes right there guys! Right into my title little open ass! So if your hard and you already have your cock out. Its time to get it wet and dip it into my love hole! No NOT hesitate to come and sink your hard cock into my ass hole. I am waiting for you!
Click here to check out more of this photo set. Closeups and all!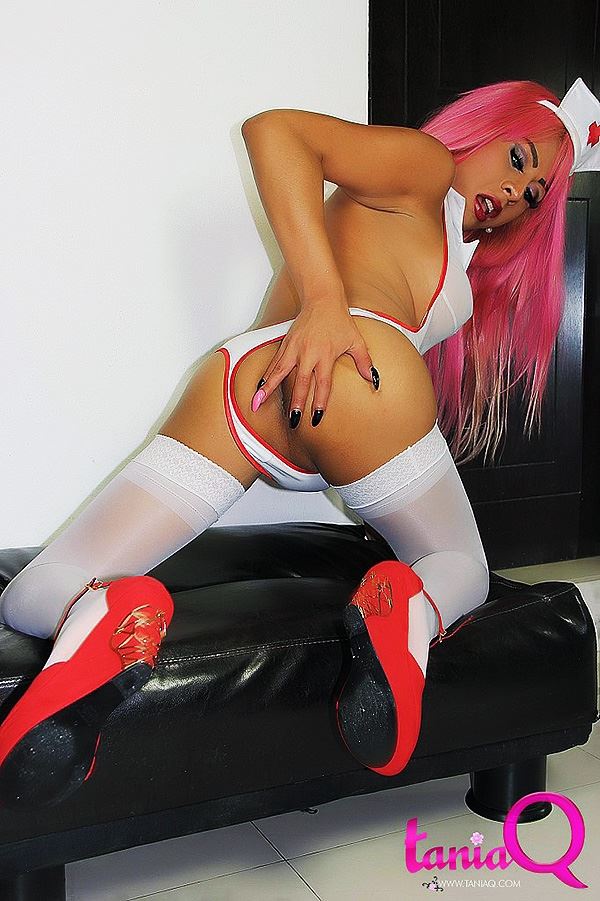 I love getting my ass hammered. And I love to do the same to a tight ass. So come and visit me and let me know how hot you got with this set. Then we can talk about who will top who!
I hope to see you in my members area today. You really do not want to miss my updates!
Click here to join me and also to rate and comment on my sets.
Otherwise you can surf more samples of me on this website right here!
Big Mexican Tranny Cock! Hi guys. For those of you who know me. Hello Loves! For those of you who do not. I am the interactive trans of your dreams. I am TaniaQ and I want to share my Big Mexican Tranny cock! For those of you who love an interactive trans, I am your girl. I have a nice tight love hole that is always ready for some cock. And I also have a big fat tranny cock of my own that loves to destroy and ass!  If you are up for some bottom action and hell even some top action lets hook up and get fucked together. We can flip a coin for who goes first. That way its random! So let me know what you are into and lets have some fun!
Click here to see the rest of this photo set and also the video!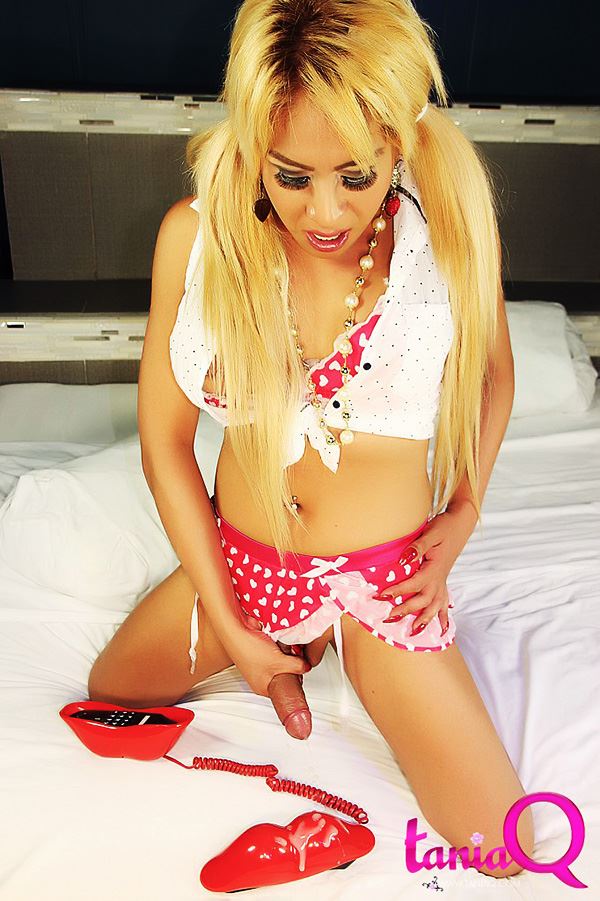 Do not miss your chance to get off with me. We can stroke together or me inside your love hole. And also you inside mine. Just let me know what you prefer!
Click here for more samples of my hard tranny cock on this site.
Otherwise get your membership right now for my site!
Tranny Tits outdoors. Come and see TaniaQ! Hey guys its me again TaniaQ and I had another shoot outdoors. This was on a side road and there were plenty of cars going buy. Some guys even stopped and watched. Its kinda hot to have men looking while I am doing these photos. Let me know what you think. Oh and if you want to see me model something specific just write to me in the members area of my site.  I can not wait to hear from you!
Come and see me and we can go shoot in public some place. It will be fun and exciting to do. I love doing it and it makes my cock hard. Its always nice to see a hot set of Tranny Tits Outdoors. So the next girl you see posing and flashing, make sure to let her know you enjoyed watching! I have plenty of them. One at a park. And a couple of them at a public pool. All of them show off my good parts!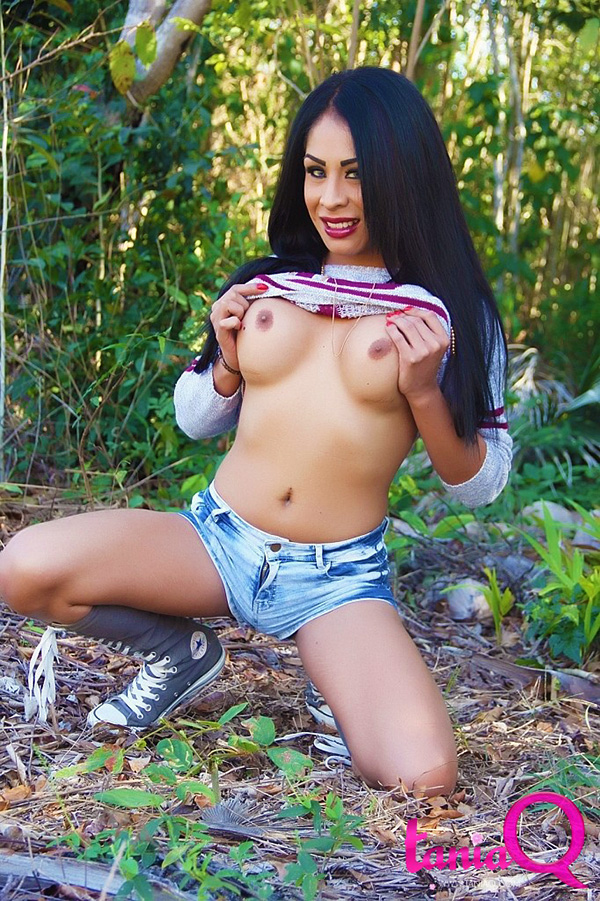 Click here and join my members area right now. You wont regret it.
If you want to check out some other samples of me. Click right here.
I'm waiting to meet you my dear!
Categories
Hot Sites to check out!