Browsing articles in "TaniaQ"
Tight Tranny nipples. Which do you prefer! And I don't mean right or left. What I am talking about is do you like them small and tight like mine. Or big and round like some women you see on the movies. Oh, Like our friend Naomi Chi. She has big nipples and mine are small and tight. So which do you prefer?
Click now to see more of this set and more of my tranny nipples.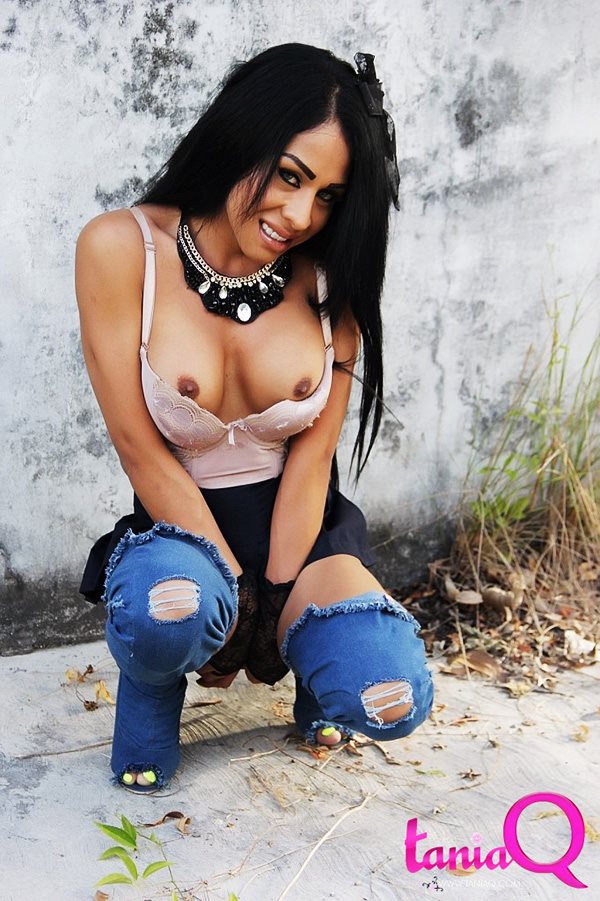 Further more most of us girls with the smaller nipples have bigger cocks. And often harder as well. So it depends on what you like.
Click here to get into my members area now. You will love the movie that goes along with this photo set.
Otherwise you can surf more samples on this site by clicking around on the categories like Bikini!
Mexican trans Foursome! And this is super star packed. From left to right we had Naomi Chi! Then Nikki Montero and the me, TaniaQ! And our little bottom girl was none other than Nina StrongHold. And wow how much she loved the cock and attention she got from us.
Click now and check out more of this Foursome set.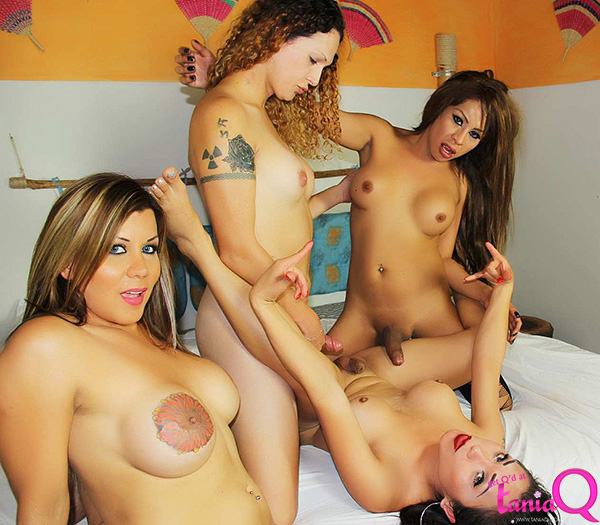 Come and join us and watch the movie as well. It was a lot of fun being naked with these amazing trans girls and I am sure you would love to get involved.
Click now on one of the text links above and see the rest of this set.
Otherwise you can also surf around on this site for more free samples of me Naked and hard.
High Heels big cock Tranny TaniaQ! So guys have you been searching for a Trans girl like me? I am TaniaQ and the young lady in the photo below. As is fitting I call this High Heels big cock Tranny! And its pretty easy to see why its titled that.
If you will now tell me in the comments below what it is that you like to see. How I can pose for you. I will do what I can. I want your cock to be so hard that it aches. That you can feel the throb of the head as you touch it. All while looking at my photos.
Click here now to join my members area and watch me stroke my own throbbing tranny cock!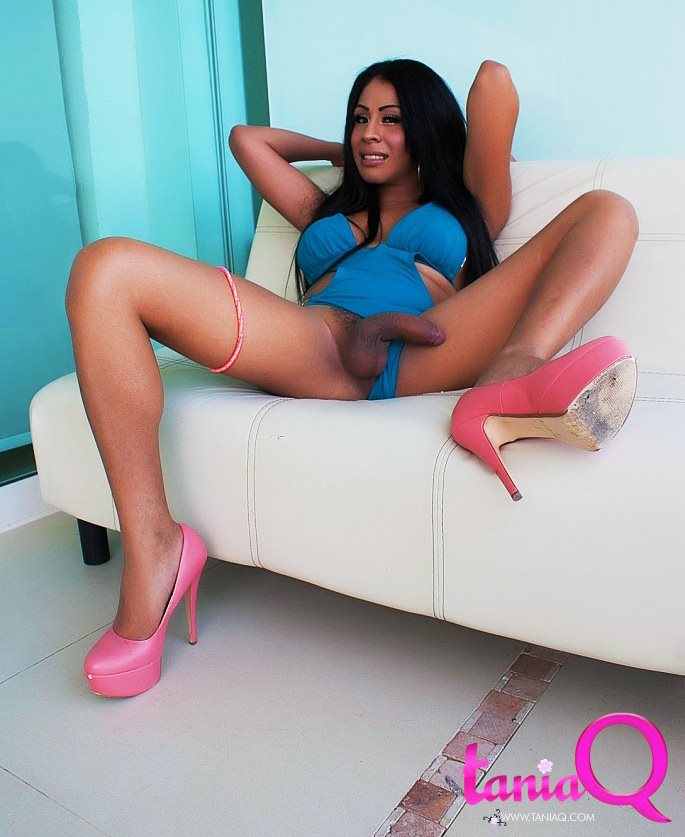 Right now is the best time to join me. I think you will love it and getting off with me is a lot of fun. Dont miss this chance.
Otherwise if you want to check out more photos you can also surf more samples on this site. Click now for more of me naked
High heels big cock and a sexy outfit. So which part of this photo is the turn on? For me I would say the high heels. But how about that hot combo of High heels big cock? Without the cock showing is this photo as sexy as the others that you see online?
If you think you can handle me. Get on your knees in front of me right now. Reach up and grab my big cock and start stroking me. But let go of your cock with your other hand. Now caress my feet in my high heels. Once you have done that, move your hand up and slip a finger or three into my ass hole.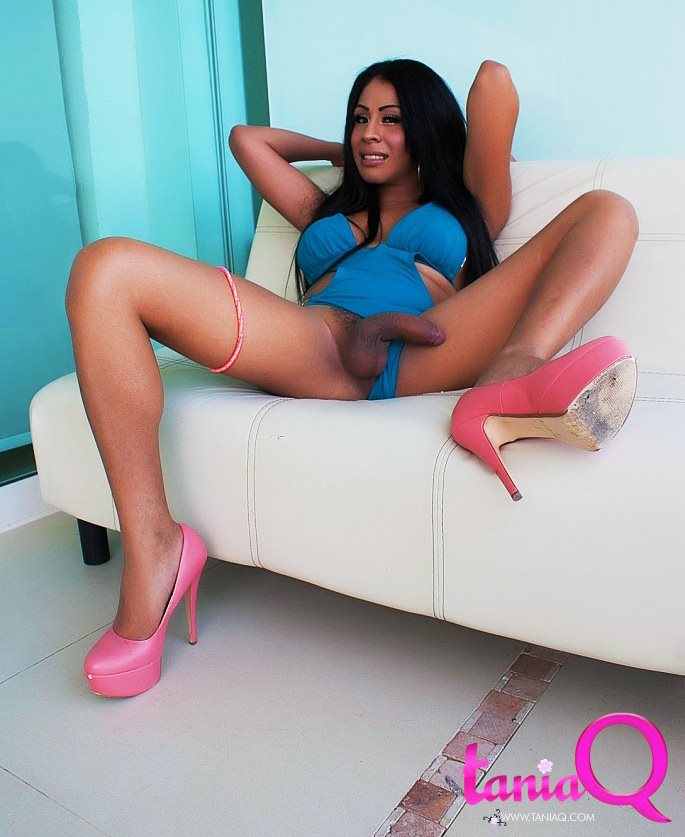 The more you play with my hole the bigger cum load I am going to shoot on your face. So get ready to be creamed.
Yes my lovely man. Stroke your cock as well.
Click now to join me and cum with me.
Otherwise you can surf more samples of me and my big cock. Or maybe more of me in High Heels.
Categories
Hot Sites to check out!